Edinburgh Book Festival review: Gavin Francis & Devi Sridhar
With the NHS on its knees, University of Edinburgh principal (and former NHS consultant) Peter Mathieson spoke to GP and writer Gavin Francis and public health expert Devi Sridhar about what can be done to save it. David Robinson reports
What lessons did we learn from lockdown and how do we stop the NHS falling apart? The questions at the heart of the first main event on the last day of the book festival with GP and writer Gavin Francis and public health expert Devi Sridhar could hardly be bigger, and if it wasn't limited to an hour, they'd probably be still answering them now.
With all his years of practice at corralling academics, University of Edinburgh principal Peter Mathieson – himself a former NHS consultant – was an ideal chair, squeezing in masses of questions. But whether it's because predicting viruses is a more nebulous business (all those unknown unknowns) than seeing a health system actually start to fragment, the core of the event centred around Francis's book Free For All, with its tub-thumping subheading Why the NHS is Worth Saving.
Right now, he said, what with waiting times of 57 weeks to see a specialist (years longer for mental health referrals), with 110,000 vacancies in England's NHS, doctors' pay down by 20 per cent and vast numbers heading off to work Down Under, the NHS is on its knees and can't even handle winters. What used to be and still can be the rewarding and fascinating job of being a GP is now spent helping parents through a collapsing system.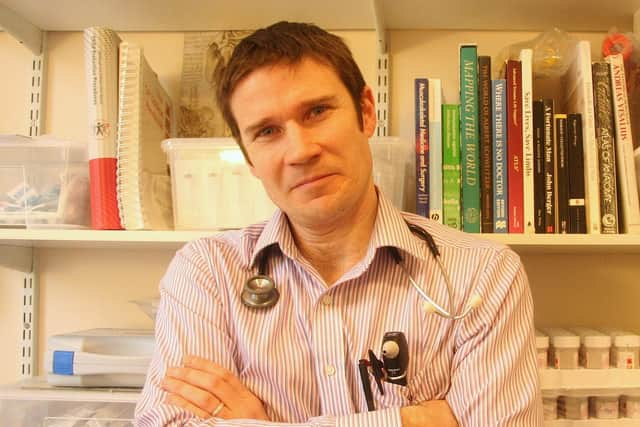 At least Francis has the freedom to speak out that he wouldn't if he were a consultant. So he can criticise poor standards in private medicine and its bungles which the NHS has to subsidise by sorting out. And he can demand that health boards who, say, turn down his request for an assessment of a suicidal patient, tell the public that they can no longer cope. Because every time they do that, voters might be able to do something about it.