Edinburgh Book Festival: Ali Smith discusses new novel Summer
As writer Ali Smith – who has been described "Scotland's Nobel laureate in waiting" – brings her dazzling Seasonal Quartet to a close, David Robinson asks her about the hopes, fears and ideas behind its concluding novel, Summer.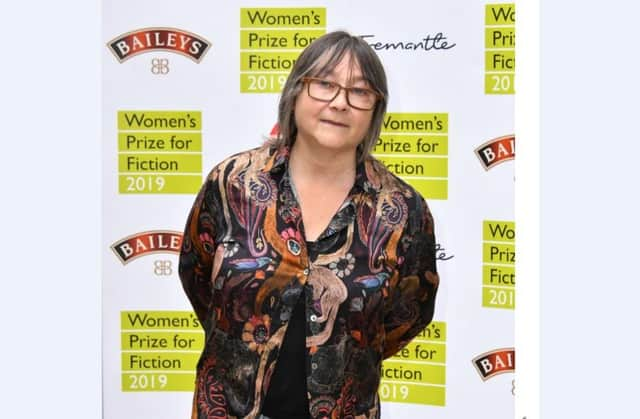 Q: In Autumn, the first book in your quartet in 2016, a central character notes that the news "is like a flock of speeded-up sheep running off a cliff". As things seem to have only worsened since then, how do you work out which bits of the news to thread into your fiction?
A: I don't, I let the novel do its thing. That quote is a contemporary version of an image from Thomas Hardy's Far From The Madding Crowd. And the spirit of our own time will be in all the arts surfacing in these increasingly unprecedented-seeming times, but the timeless things that endure about the human spirit will be found in there too; the art form – whatever it is, whatever shape it takes – always delivers its time to us like nothing else can at the same time as it connects to futures and pasts and breaks free from its time. I don't know myself that these novels will last, though – I think in ten years' time they may well be nothing but long grass by the wayside.
Q: If Autumn reflected the divisiveness of the Brexit vote, in the opening of Summer, this seems to have been replaced by a fatalistic apathy, a metaphorical shrugging of the shoulders. Is this now the story of our times?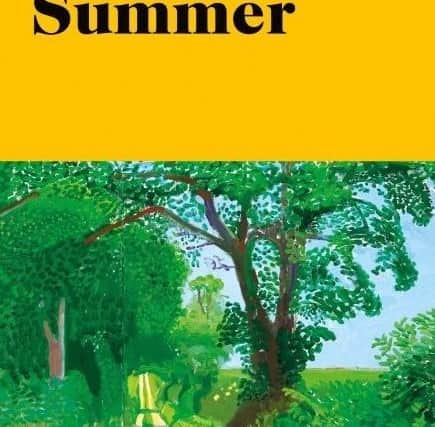 A: It's the story many people in power across the world right now would want us to think is the main story. They want apathy, indifference and hatred to spread. But I think the real story of our times is twofold: first and more than ever it's the story – which the opening of this book turns to, shortly after that acknowledgement of apathy you're quoting – of the displaced person, the millions on millions of displaced people, crossing the world against the odds, and the sheer inventiveness and spirit of that survival. And second, it's the kickback in us all against that fatalism and apathy, the igniting of our own spirits against a contagious and increasingly inhumane cynicism that's a political power tool.
Q: When news came of the first coronavirus deaths and then the lockdown, how far off was your deadline, and how much did both things affect the shape of Summer?
A: I started writing at the end of January 2020. I'd been working and making notes since the previous spring, and my way with these books – well, all the books I've ever written, really, but these have been on a particularly tight deadline – has been to wait till the last minute, then start. As I started, the news was all about the finalising of Brexit, but the presence and the impact of the virus was becoming clear. What happened was also one of those strange coincidences that reveal themselves when you're working blind on something, because Summer is also about other times than this, another massive world disruption and another kind of lockdown seventy years ago.
Q: Let's talk about that. Can you explain why the real-life Italian artist Lorenza Mazzetti's life story matters so much to this novel?
A: She was amazing. She's just left the world – she died at the start of January, in her early 90s. She was the only woman of the group that formed the Free Cinema movement here in the UK in the 1950s, a movement that revolutionised the British film industry, and though we might more readily know the names of the other filmmakers of the group (Lindsay Anderson, Karel Reisz and Tony Richardson) we tend not to remember Mazzetti, whose filmmaking was then the most original of the work of all four, and who was also a painter and a puppeteer and a writer; an Italian immigrant here for a while in the middle of the century, then living and working in Rome for the rest of her life. But also amazing in this already amazing life: Mazzetti's family was related to Albert Einstein's, and what happened to her family in the 1940s is a core 20th century story about the ways in which fascism worked (and is still working) to exclude, control, use and erase people, and peoples.
Q: When you were planning these novels, did you know anything about those other "non-desirable aliens" or artists interned in the Isle of Man during the Second World War?
A: No. But the novels dictated themselves; the fictional stories they produced unearthed the stories of real people. Fred Uhlman in particular was an exciting spirit to meet – a painter and writer whose single novel in English, Reunion (1971), is a piece of perfection in the form – if you haven't read it, find a copy, it's a very fine book indeed. What was interesting about the "enemy aliens" interned in the camps on the Isle of Man – mainly people who'd managed to escape to the UK from Nazism by the skin of their teeth – was that their treatment in the UK of the 1940s was so different from the treatment of enemy aliens in the First World War; people who ended up behind barbed wire for five or six years after furious racism and poisonous populism broke out up and down the country in 1914-15. Everything is possible – only 20 years later Britain was a very different place. Its public no longer fell for ­populist ranting and was largely unconvinced by it, wise to being politically used – and most of the people designated "enemy aliens" were let out of internment within a few months.
Q: As fears about climate change run through all four novels, how optimistic are you about the next generation's ability to turn things around?
A: I'm optimistic – but we need to wake up. In Winter, a character protesting against the nuclear missile base at Greenham in the 1980s says it's like watching a world populace who are lying down to sleep in the snow. Our young people now have made it clear they'll protest and fight for the world to be theirs – so it will. They're the future. And one of the most unexpected and exciting things about this lockdown has been watching a mass protest movement come together in the Black Lives Matter movement. I have big hope. Even the coronavirus, with all the hopelessness it's brought with it, has made some things clear too. It's made it clear that things can change overnight, fearfully, but also societally: all those things that looked so fixed, the world's economies, they ways we've been ­living, upended – by something so tiny, in reality so huge. So, if we want to change things, we can. Nothing is or has to stay fixed.
Q: Finally, looking back, what has this project meant to you and what have you learnt from it?
A: Time passes, and times pass. Nothing's forever, and a lot is at stake, and at the same time, the seasons keep going, even in an environment under intense climate change pressure. The leaves have kept opening, the birds keep coming, and going – but we know now there's something so much bigger happening than us and our individual versions of the world. We need to feel the urgency one way or another, and work communally for the better imagined, if we really want the happy ending.
Summer is published by Hamish Hamilton, price £16.99. For her Edinburgh International Book Festival event on 28 August, the author has written a new essay exploring "the festival that every book is". Artist Sarah Wood has created a 15-minute film responding to the essay which will be shown just once: it will not be available to view again after this single live screening. The Book Festival's online programme begins on 15 August, visit www.edbookfest.co.uk
A message from the Editor
Thank you for reading this story on our website. While I have your attention, I also have an important request to make of you.
With the coronavirus lockdown having a major impact on many of our advertisers - and consequently the revenue we receive - we are more reliant than ever on you taking out a digital subscription.
Subscribe to scotsman.com and enjoy unlimited access to Scottish news and information online and on our app. With a digital subscription, you can read more than 5 articles, see fewer ads, enjoy faster load times, and get access to exclusive newsletters and content. Visit https://www.scotsman.com/subscriptions now to sign up.