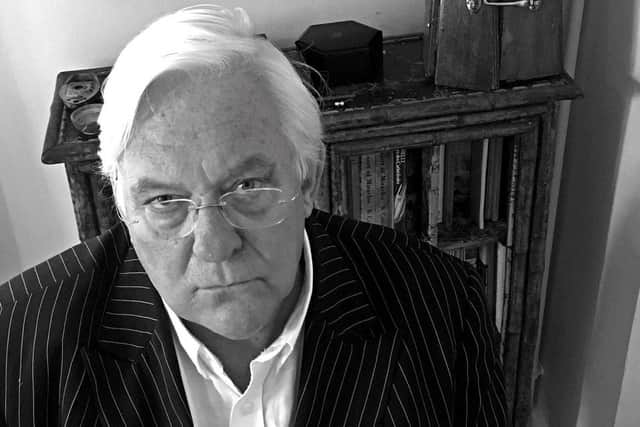 So many books, so many "must reads", so many "the most [insert adjective here] you'll read this year. Being a humble reviewer often feels like being an unpaid cog in the hyperventilation machine. As winter draws in, I like to shine a little candle on the overlooked, the odd, the quirky and the not-like-anything else.
There are some gastronomic combinations that sound wilful – mackerel and gooseberries, strawberries and balsamic vinegar – but are perfect. B Catling's Munky might be called MR James with a soupcon of PG Wodehouse and a dash of Viz. Pulborough is an off-the-beaten track place famous for its abbey, where "there haven't been monks since 1600. Not living ones that is". The ghastly Verger Chyne treats it as his fiefdom, and loathes visitors who are not taking worship, as they are usually looking for a public convenience. Then a family sees a monk "laugh his prayers". An affected spiritual experimenter, Walter Price, is summoned from London and settles himself in the Coach & Horse, owned by the spherical and lecherous William Penney, who runs it "like the surly captain of a dubiously credited ship". The monk appears again, drinks three pints of beer which ends up pooling on the floor. The barmaid says it went through him as if he wasn't there. From this apparition spirals a gallery of English grotesques, and there is a discussion of afternoon tea more stomach churning than a micturating monk. I'd recommend starting it an hour before sunset so you finish at night, and a warning: don't expect pat answers. This is a place where "mischievous and disrespectful socks were nudging each other while whispering and scurrying to and fro beneath the armchair which he had always used (and trusted) before to contain his nightly sheddings".
Perhaps winning this year's Goldsmiths Prize for innovation in fiction might bring the astonishing oeuvre of M John Harrison to a wider audience. If one is slightly daunted at embarking on either the Viriconium Trilogy or the Kefahuchi Tract Triology, a good place to dip the bibliophilic toe is this selection of stories, Settling The World – although caveat emptor, some of the pieces also appear in their anthology of Harrison's ghost stories, You Should Come With Me Now. The opening sentence of the titular story sets the tone of precise surrealism: "With the discovery of God on the far side of the Moon, and the gigantic and hazardous towing operation that brought him back to start his reign anew on Earth, there was as one might assume, a period of far-reaching change". I adore the almost bathos of the last phrase compared to the bombast of the first. As part of the new covenant there is a minimum wage, ecological redress and a high speed rail link between London and what used to be the Industrial Midlands. The story involves Oxlade, a bureaucrat, sent to find out about "God's Motorway" and meeting his old nemesis Estrades, on a promenade full of Gilbert and Sullivan medleys, sailing boats and parasols. Estrades seems the only discontented person in this paradise and he too seeks the terminus of the motorway for reasons of "gauzy cynicism". Each subsequent story twists and writhes in different forms (in one, "I Did It", a man smashes an axe into his own face to little damage) but it did make me think about the title. Unsettling, or unheimlich, is taken as a trademark of the gothic. Settled is altogether different. It certainly doesn't mean being tucked up. Rather, again and again these works are about the settling of scores.
Ninety pounds may seem rather a lot for a book, even if it is lavish, in three volumes and beautifully illustrated by versions melancholic Roman graveyards and Pre-Raphaelite deathbeds. But We All Hear Stories In The Dark is in fact cheap, because its astonishing form means you are getting somewhere in the region of ten octillion books. In the framing narrative, after his wife dies, a man comes to hate books and thinks of all the ones she never got to read. Then he receives an invitation to the local library and learns there is a way to read all of world literature in two and a half weeks. The trick is to read the books in the right order – so Crime and Punishment is a doddle if you have read Black Beauty first. Having done All Of Literature, he tries new books, but the method no longer works. Luckily or not, he meets an old woman who offers to tell him 101 stories – shades of Scheherazade. At the end of each story, he is offered a choice. So after 1, he can go to 2, 3, 4, 5, or 6. If he chooses 2, the choice is then 43, 22, 31, 56 or 68; if 6, it's 56, 16, 55, 92 or 96. If he chooses the right path – shades of Orpheus and Eurydice – he gets his wife back. Each tale in this book branches into multiple paths, in other words, dependent upon the choices the reader makes, and so every reader's journey through the book will be entirely unique. None of this would mean anything except that the stories are wonderful, involving Snoopy, new plays by Shakespeare, the most mediocre man in heaven, a sinister balloon animal maker and every form of invention from plangent to slapstick. Because the order keeps shifting, a funny story can seem glib when it is followed by a tragedy and the same two can seem hyperbolically wrought then sweetly redemptive taken vice versa. It is the most magical of books about the magic of books.
Munky, by B Catling, with illustrations by Dave McKean, The Swan River Press, £39. Settling The World, by M. John Harrison, Comma Press, £9.99. We All Hear Stories In The Dark, by Robert Shearman, PS Publishing, £90
A message from the Editor
Thank you for reading this story on our website. While I have your attention, I also have an important request to make of you.
The dramatic events of 2020 are having a major impact on many of our advertisers - and consequently the revenue we receive. We are now more reliant than ever on you taking out a digital subscription to support our journalism.
Joy Yates, Editorial Director