In 2014, the Perthshire-based author Linda Cracknell wrote a book called Doubling Back: Ten Paths Trodden in Memory, which deserves to be celebrated as one of the great Scottish contributions to the nebulous but undoubtedly significant movement known as New Nature Writing. Unfortunately, it was released by the ill-fated Glasgow imprint Freight – named Scottish Publisher of the year in 2015, before falling into administration in 2017. As a result, there's nobody out there advocating on the book's behalf any more, making sure it's always represented in the ever-expanding "nature" sections in bookshops, and there is unlikely to be a tenth anniversary marketing campaign next year, of the kind a canny publisher might conceivably cook up.
All of which is a crying shame. As I said in a review at the time, even though Doubling Back followed fairly hot on the heels of Robert Macfarlane's acclaimed 2012 book The Old Ways, and was very similar in terms of its outline (journeys on foot, mostly along ancient paths with stories to tell) it certainly didn't suffer by comparison. If Macfarlane painted strikingly vivid word-pictures of the landscapes he encountered, Cracknell created something altogether more visceral, allowing the reader to feel her experiences as much as see them. One of my favourite instances of this comes in her account of a walk along St Cuthbert's Way between Melrose and Lindisfarne. On passing from Scotland into England, she recalls: "Across the high plateau we were blown on old wide tracks, which seemed articulate and alive in their carrying of us, allowing us freedom to look around."
Anyway, while there's sadly no trace of Doubling Back on the websites of major booksellers like Waterstones and WH Smith, you can at least still buy it on the author's own website, lindacracknell.com, or (if you must) via Amazon; and now might be a good time to snap up one of the remaining copies, because Cracknell has a new book out that might just send a whole new generation of readers scurrying off into cyberspace to find out what else she's written.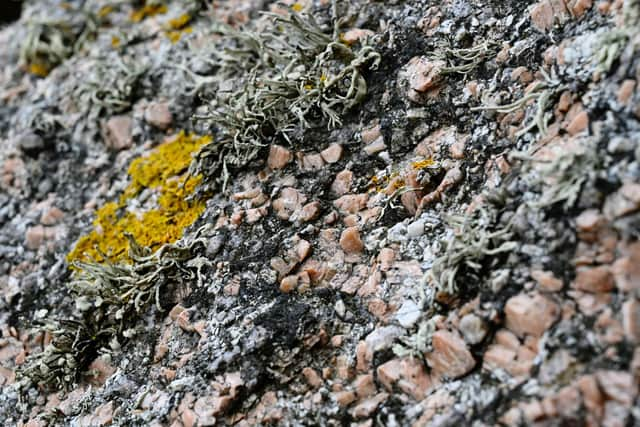 Like Doubling Back, Writing Landscape consists of a series of essays inspired by direct experience of the natural world; however, whereas the earlier book was almost always on the move ("I enjoy the sense of walking a storyline" Cracknell writes at one point), this time we frequently find her focusing all her attention on a single location.
In the first of these essays, "Script and Scrape," she writes: "The act of writing calls us to refresh our tired ways of noticing, and a writer perhaps has to look as patiently as a scientist, visual artist or naturalist does." And later, having acknowledged, with reference to Darwin's thinking walks, that "moving at walking pace is beneficial for thought processes" she adds: "Despite the value of this mobile state of mind, to be properly attentive to what's around me I find I must pause, take out my notebook and engage with words... Attentive looking is frequently cited these days as a good thing in itself, honouring what is around us and elevated to a political act in resistance to the rushing momentum of inattentive change." In a sense, Writing Landscape is an object lesson in attentive looking, and how this can in turn produce attentive writing; and whereas the landscape tends to spool past in Doubling Back, in a series of journeys from A to B, the essays in Writing Landscape tend to be about in-depth explorations of specific places, the author attempting to immerse herself as fully as possibly in her surroundings.
This is certainly the case in "Getting Away From It All?", a wonderfully intense account of a 20-hour period spend on the beach at Udal on North Uist; and there's a lovely example of micro-landscape writing in "Weaving High Worlds" in which the author fixes her powers of description on the tiny, "tangly forests" of moss and lichen growing on the slopes of Sgòr Gaoith in the Cairngorms.
Perhaps the best example of this concentrating of focus on a single location, however, comes in the longest piece in the book, "The Writer, the Island and the Inspiration". Here, Cracknell goes in search of the tiny tidal island of Erraid, just off the western tip of the Ross of Mull, where David Balfour is stranded at the start of Kidnapped, before finally realising that, at low tide, he can simply walk across to the mainland. Initially planning to spend a single night camping there, Cracknell falls in love with the place and – thanks to supplies donated by a couple who have moored their yacht just offshore – ends up staying for three. By the end, she hasn't just fallen in love with Erraid, but also into rhythm with it: "I heard the first bird at 3.30am. The sheep began complaining at five. At some point in between, I heard a snipe quivering its strange, sonorous chorus, drumming across the little theatre in which I seemed to be living." Published in a special, jacket pocket-sized edition, this is a small book, but a mighty one.
Writing Landscape, by Linda Cracknell, Saraband, 138pp, £8.99