Sometimes you can fall in love with the concept for a book, only to be let down by the execution, and that was my initial fear with James Crawford's Wild History.
The idea behind it is brilliant. Having spent time working in the archive of the Royal Commission on the Ancient and Historical Monuments of Scotland (which, in 2015, was merged with Historic Scotland to form Historic Environment Scotland) Crawford became aware that much of the landscape that we now consider to be wilderness in fact bears traces of previous human use. "No parts of the country," he writes, "even those areas that are perceived as the most 'extreme' or 'remote', have been left untouched by people." Of the innumerable traces of human intervention still present in the landscape, a few, he notes, "have been afforded special status, segregated from the present to be offered up as preserved, curated ruins and tourist attractions" but many others exist in a state of "continually fading obscurity" – and it's these forgotten or half-remembered places that he sets out to explore, in a total of 55 walks and bike journeys.
Concept-wise, then, Wild History is a publisher's dream – a book that seems destined to appeal to history-lovers as well as fans of nature writing; hikers as well as armchair outdoors enthusiasts. Still, there's many a slip twixt cup and lip, and Crawford's big idea presents him with a couple of serious challenges. Firstly, how do you strike the right balance between what we might call immersion and information? Lean too far to the information side, and things could start getting pretty dry, pretty quickly, but lean too far to the immersion side and the history could get buried under reams of purple prose or – worse – solipsistic discussions of how it all made him feel. And secondly, how do you prevent a series of short-ish walk descriptions from becoming repetitive, when you know the narrative arc of each one will more-or-less boil down to "I walked to a place, I encountered a bit of Wild History, and then, gentle reader, I left." Tricky to make that same basic structure come alive 55 times in a row.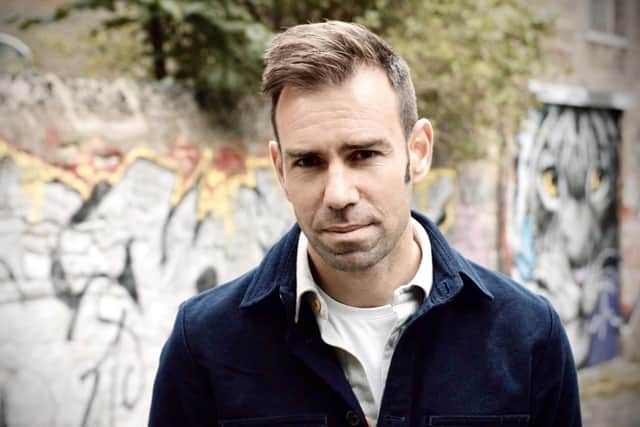 Happily, however, Crawford negotiates both of these literary landmines with style to spare. His descriptive writing is clear and precise, setting the scene at each new site effectively but also efficiently, thereby leaving plenty of room for the history, which is never less than fascinating. And when it comes to avoiding repetition – well – Crawford has chosen such a wide variety of sites, all of which have such colourful and distinctive stories to tell, that what could have turned into a dull trudge becomes an absolutely riveting journey through time and space.
Among the book's many highlights are his visits to the remains of a Roman signal station on Rubers Law in the Borders; to the site of a Viking boat burial at Swordle Bay on the Ardnamurchan peninsula; and to the surreal array of tall wooden poles driven into the sand at Culbin Sands in Moray, designed to deter Nazi gliders from landing there during World War Two.
Crawford does an engaging job of explaining how all these sites fit into the great sweep of history, but – importantly – he also has a good eye for the way in which one person's story can sometimes bring the past to life with gut-punching immediacy. Visiting the abandoned settlement of Peanmeanach on the Ardnish peninsula, for example, he tells the story of how its last resident, Nellie MacQueen, who left in 1943, returned in 1998, by then in her eighties, "and used her walking stick to tap on the ruins of each building, calling aloud the names of their former residents as she did so."
It's still only May, but I wouldn't be at all surprised if this turns out to be my book of the year.
Wild History: Journeys into Lost Scotland, by James Crawford, Birlinn, 320pp, £22