Book review: Walking Back Home, by Ricky Ross
Some of the most engaging parts of this memoir from Ricky Ross come from the years before he made it big with Deacon Blue, writes Fiona Shepherd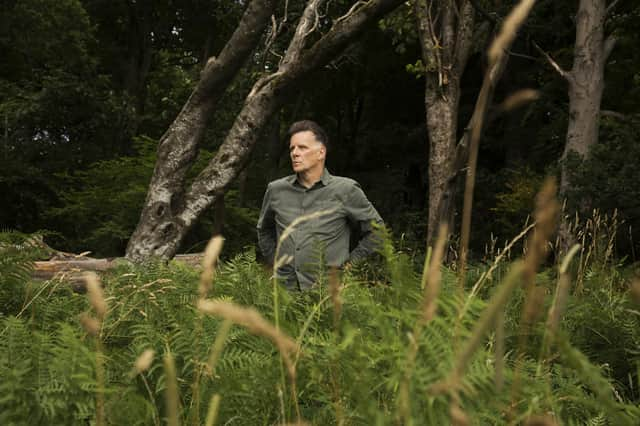 As any keen student of a Deacon Blue lyric knows, Ricky Ross is a tender observer of humankind. He applies the same thoughtful commentary to his new memoir as he does to his songwriting, radiating affection for the real life characters who have shaped his 60-plus years.
Walking Back Home comes relatively hot on the heels of Deacon Blue's first official biography, To Be Here Someday, but that gives Ross the latitude to drill deeper into his own background, kicking off with his glamorous grandmother Annie, whose views and lifestyle were antithetical to his strict religious upbringing in the Brethren church. While Ross would leave the church as a young man, he holds fast to his spirituality and charitable instincts, which infuses his autobiography with goodwill to (almost) all men.
He gives a nuanced portrayal of his contrasting relationship with his parents, recounts his father's breakdown with compassion and sobriety and radiates great love and affection for his antecedents in simple, unfussy terms, but he grows into his subjects and themes across the course of his story, in ever more charming and disarming ways.
Ross had lived a life before hitting a rich seam in Deacon Blue and his tales of outreach work in Dundee and secondary teaching in Glasgow are among the most engaging elements of the memoir. His musical journey is not unusual – initially characterised by enthusiasm over ability – but even in his clear-sighted modesty, he communicates the mounting excitement as Deacon Blue came together as an outfit and the recording of debut album Raintown, which Ross reckons could be the happiest time of his life.
Along the way he offers snapshots of key influences, from Bruce Cockburn to Simple Minds, and a whole chapter on Bruce Springsteen, plus references to career landmarks such as headlining the Big Day on Glasgow Green in front of the biggest gig audience ever in Scotland, before splitting the band in 1994, writing for others (most notably James Blunt) and then following a sporadic path back to national treasure status.
Ross has now learned to embrace the joy of a Deacon Blue gig which has always been evident for those in the audience. But he is less interested in career analysis and showbiz anecdotes than in communicating his wider passions and convictions, such as the way his faith has shaped his life – not that common a topic to address in a rock autobiography. He is also good on football, and even better on the character and complexities of his adopted home of Glasgow and his home from home, Nashville, because he takes time to reflect and pass on lessons in a humble and philosophical rather than didactic manner.
Walking Back Home, by Ricky Ross, Headline, £20. Ricky Ross is appearing at the Edinburgh International Book Festival on 18 August