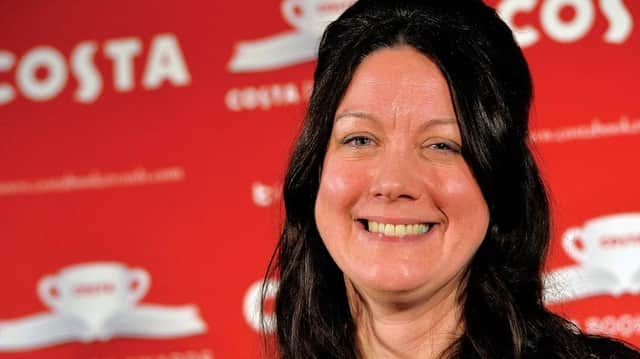 Helen Macdonald
Collections of essays can be problematic, being either too diffuse or too focussed. Helen Macdonald's series of studies is very much a sipper rather than a glugger. Read individually, they show a remarkable eloquence, intelligence and empathy; but read sequentially too often and the same concerns, the same phrases spring up. That said, there are a few stand out pieces, and one in particular acts as a finale, tying together things that were latent but not explicit.
Macdonald is famous for her deservedly-praised H Is For Hawk, and this book does provide the intersection of ecology and elegy which made that book so remarkable. But it begins in a different key, with a discussion of Wunderkammer, usually translated as "Cabinet of Curiosities". Macdonald writes that "every writer has a subject that underlies everything they write" and hopes that hers is "love, most specifically love for the glittering world of non-human life around us". I beg to disagree. Her underlying theme is wonder: both the wonder of the encounter with the non-human and the all-too-human wondering at why pain and grief and sorrow happen. The German Wunderkammer is a cabinet of wonders. By an odd literary synchronicity, I read Vesper Flights just after reading and perusing two volumes from Taschen – and they are probably the most beautiful books I will ever possess – on Wunderkammern: a replica of the pictures made of Albertus Seba's Cabinet Of Natural Curiosities and the truly ravishing photographs by Massimo Listri of various European Wunderkammern, called Cabinet Of Curiosities. They both primed me for thinking about Macdonald's book, in that they exemplify her book. There is no clear line between the natural, the mystical, the technological and the personal. Her book has no desiccated crocodiles hanging from ceilings.
What it does have is a very close reading of the "other". It is a bold attempt to "see through eyes that are not your own", while admitting the point that the philosopher Thomas Nagel made that "I want to know what it is like for a bat to be a bat. Yet if I try to imagine this I am restricted to the resources of my own mind, and those resources are inadequate to the task". Macdonald does offer a kind of retort; that even the effort of imagining might be something worthwhile. Early on in the book she talks about finding a dead swift which had "a kind of seriousness very akin to holiness". She writes well about the flockings that the radar scientists deemed "angels" for want of a better word. Encounters are epiphanies and "we assume nativity in things". One of the best essays is "The Numinous Ordinary" where she – an avowed atheist – reflects on her need for the language of religion to describe how we come in contact with something not-us. Her description of a dream about God is a little wonder in itself. "I could feel it in my bones, deep subsonics. It burned unbearably hot and unbearably cold at the same time". The Desert Fathers would probably agree.
In terms of the connections between nature and capitalism, she is unfailingly acute. To a bird, an avenue is a canyon and a skyscraper a cliff. Again and again she finds a membrane, not a barrier, between the natural and the post-industrial. She also creates in various essays chimes between the migration of birds and the political rhetoric about "migrants". These are done with subtlety, but once you have read one you might not need to read another.
Most readers will enjoy the more autobiographical parts most – and what's not to like about an anecdote involving staving in the head of an ostrich with a rock and cutting its throat with a pen-knife, much to the bemusement of your employer? But the way different concerns are braided and twisted is done with extreme skill. The ways in which the animal is always fundamentally different, but loaded with our cultural associations is the book's drum beat. But at the heart of it is something that is less of a truism. She writes of the loss of species that "when your wood is made of light and leaves and song [it] becomes something less complex, less magical, just less" and that literature might be a way of storing and retrieving the "qualitative texture of the world". The idea that not understanding nature is the best way of understanding nature runs through the book persistently. Her writing on aberrant versions of this – the bird-hide that used to be a gun-shoot, the museum preserving a stork with an African arrow through its neck – make you think twice.
The Wunderkammer would include astrolabes next to taxidermy and shells next to skulls. This book pries at the distinctions between things: the ornithologist, obsessed with "nature", still has a pair of binoculars. Macdonald studied literature at Cambridge and it shows: nature is not like us, and not not like us. It is estranged but familiar. Everything is political and lensed through class. Perhaps my favourite section is the quietest, involving bird feeders, since I watch mine with a kind of distraction. Especially since I now have a pair of squirrels in residence. They're not Nutkins, I can tell you.
Vesper Flights, by Helen Macdonald, Jonathan Cape, £16.99. Helen Macdonald is appearing online at the Edinburgh Book Festival on 25 August, www.edbookfest.co.uk
A message from the Editor:
Thank you for reading this story on our website. While I have your attention, I also have an important request to make of you.
The dramatic events of 2020 are having a major impact on many of our advertisers - and consequently the revenue we receive. We are now more reliant than ever on you taking out a digital subscription to support our journalism.