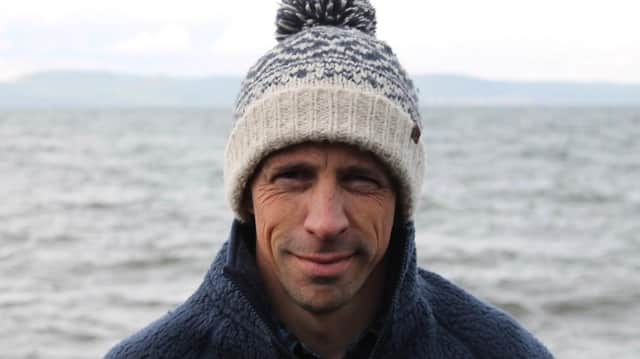 Patrick Baker
Not all the forgotten places are remote in time. There is, for instance, "a massive lump of industrial masonry" on Sheriffmuir, "two metres thick and broken by artillery fire." The word "industrial" may warn us that this has nothing to do with the Jacobite battle fought there in the 1715 Rising, but what is it? The answer is fascinating but, obedient to the reviewer's code, I shan't tell you.
Baker ranges far and wide, mostly over Highland Scotland. Fife, the Lothians, the Borders and Scotland's four big cities are absent, though there are unremembered places in all of them. Nothing wrong with this. Authors write about what interests them. Still, it does pander, doubtless unconsciously, to the idea that neither the Scotland where most people live and work nor the Scotland of our public and political history is the real Scotland. There is one geographical exception: a splendid chapter on two islands in the Firth of Forth, Inchkeith and the Bass Rock, where nobody lives.
Baker is an island-lover, and writes excellently on deserted ones, especially on reminders of the economic functions they lost long ago and the graveyards he found there. (Like any good travel writer, he finds graveyards rewarding. He likes the outposts or refuges of early Christian saints and missionaries and finds ghost-like auras of sanctity there.One of the best chapters is "The Memory Path," the story of his difficult walk from Braemar to Glen Clova along Jack's Road, the old droving road, sometimes hard now to find, along which cattle were brought from Highland pastures to the Lowland markets. "Driving cattle," he writes, "resembled a military campaign, and the attributes inherently required to do so were very close to soldierly."
He finds "there is something beguiling about caves… portals, breach points where the surface landscape is pierced and an inner world is reached." They can be frightening too, of course, even when you welcome a cave, as he does more than once, as a refuge from foul weather. He encounters plenty of foul weather on his travels.
Perhaps there is a little too much about his own journeyings, his arduous hill walks and paddling his canoe in lochs where the water is dangerously disturbed by sudden squalls. Writers of travel books, even when the travel is a voyage into the past, are too inclined to think that how they get there is every bit as interesting as what they find on arrival. They would do well to remember the reproof delivered by Somerset Maugham to his nephew Robin who had asked for criticism of his latest travel article: "who the f*** cares where you were sitting?" said Uncle Willie.
But this is a minor cavil, perhaps an unfair one since there will be readers who find Baker's accounts of how he travelled and the difficulties he experienced in reaching his various goals just as interesting as what he discovered when he got there – helpful too I daresay.
You would have to be very well read or well informed not to learn much that is new, surprising and interesting from this book, whether this is about long-departed industries, failed enterprises, superstitions, folk memories and legends, geological features and arguments; and this may often be found to be the case even on matters or subjects about which you already know quite a bit. So, for instance, every reader of Kidnapped knows about Cluny's Cave, where the chief of the Macpherson clan hid from the Redcoats for years after Culloden, but I had never previously heard of Balnamoon's Cave in Assynt which was another Jacobite refuge – or if I had, I had also forgotten. In any case I am pleased to know about it. In short, anyone reading this engaging book will learn much and have pleasure in doing so.
The Unremembered Places, by Patrick Baker, Birlinn, 228pp, £14.99