Book review: Tomorrow's Feast by Gerda Stevenson
From wars and refugee crises to the environment, big issues are never far away in this new poetry collection from Gerda Stevenson, writes Susan Mansfield
Gerda Stevenson's accomplishments continue to multiply: award-winning actress and singer, playwright and director, writer of short stories, non-fiction and poetry. Her poetry collections are ambitious and expansive; her last, Quines (2018) celebrated women across thousands of years of Scottish history.
In this latest collection, she covers millions of years of geology on a single page, writes in the voice of a stream and an albatross and squares up to the classics, notably Coleridge's Rime of the Ancient Mariner. The book begins with a poem in the voice of that poem's albatross, musing sadly on the fractured relationship between humanity and nature. It finishes with her impressive libretto (commissioned by Edinburgh University in 2018), relocating The Rime in present-day Europe, and powerfully recasting the mariner as a broker for refugees crossing the Mediterranean.
The other poems fall under several broad themes. The personal ones are some of the most moving, often elegiac in tone, although Stevenson's daughter is a vivacious presence. "Traces", a poem in which a parent longs to hold on to moments with their child while she runs headlong into the future, centres on the near-perfect metaphor of footprints in the snow. The small moments can be particularly powerful: in another poem, she describes queueing for the local coffee van as "news of Ukraine/ bleeds from the radio", realising she is wearing a pair of gloves knitted for her by a Russian friend.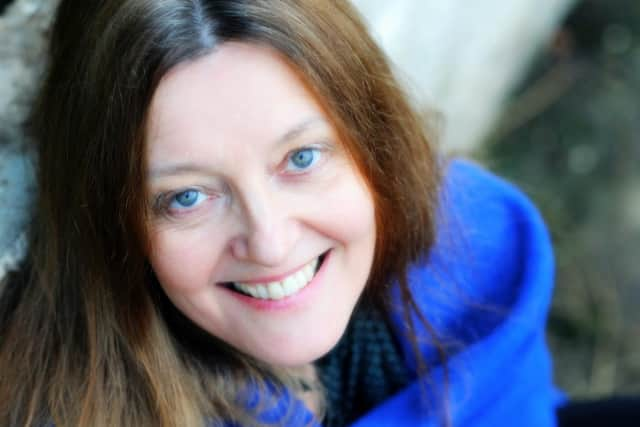 Big issues are never far away in this book: wars, the refugee crises, the environment. The poet shops for Christmas marzipan and pickled walnuts "in spite of hunger and carnage/ under the same moon, and my place/ in their terrible chain". A group of poems address the pandemic, from a light-hearted piece about the dearth of hair dye ("I'll look like a badger in no time") to the quiet lament of an elderly woman in a care home, isolated in a cocoon of sanitised white.
This is one of a number of poems in Scots, which she uses with great facility, from conversational Scots-inflected English to a rich, musical Lallans. "Hame-comin" is written in the voice of a soldier returning from Afghanistan, a story both uncompromisingly specific and achingly timeless. The repeated refrain "I canna come hame" gives it a song-like quality.
While Stevenson's work often has an inherent musicality, she values clarity above displays of poetic pyrotechnics. Perhaps unsurprisingly, given her background in the theatre, the great strength of these poems is in imagining voices, whether an Iron Age parent or a 21st-century migrant worker. This feels like the driver of the poems too: she is passionate about bringing these voices to life, and about making sure we hear them.
Tomorrow's Feast by Gerda Stevenson, Luath Press, £8.99. Gerda Stevenson is appearing at the Edinburgh International Book Festival on 18 August, see www.edbookfest.co.uk