Book review: The Opposite of Lonely, by Doug Johnstone
In the latest novel in Doug Johnstone's Skelfs series, Edinburgh's finest undertaker-detectives are hunting for lost bodies. Review by Kirsty McLuckie
This is the fifth novel in a series based around three generations of the Skelf family in Edinburgh, and there is a lot to catch up on for those who are new to the books. The family's business combines funeral services with private investigation and is so firmly set in the capital that those familiar with the geography can easily envisage each scene, whether it's the Cramond causeway with its fickle tides, the divey pubs where the protagonists go to sniff out leads, or the back rooms of the National Museum of Scotland and the surprising secrets contained within.
Add in some great descriptions of meals eaten in some of the better restaurants and a visitor to Edinburgh could do worse than track the action in the novel to get to know the city better (although they might prefer to skip some of the seedier locations.)
In the previous books we have been introduced to the various members of the family: matriarch Dorothy who runs the business and has a soft spot for waifs and strays; her lovelorn daughter Jenny, who is recovering from a tragedy concerning a murderous ex-husband; and granddaughter Hannah, who is combining her work on a PhD in astrophysics with her sideline in detective work. The action devotes chapters to each in turn, but the stories of these authentic female protagonists are also intertwined.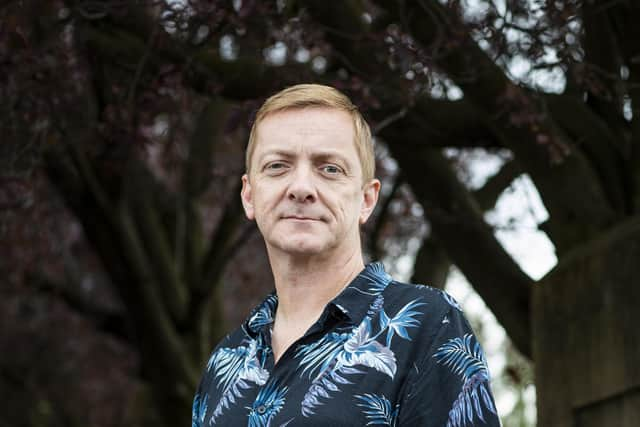 Dorothy's attempt to organise a funeral in an encampment of travellers begins with the coastguard having to recover the body and progresses to include bigotry, arson attacks, sexual assault and worse. Meanwhile Jenny is tasked with finding the body of her ex-husband, stolen by her unhinged sister in law, and missing for over a year. And Hannah is start-struck to meet a hero of hers, the first female Scottish astronaut, but is soon asked to investigate the conspiracy theorists who threaten her and her wife with questions about what actually happened during her time on the International Space Station.
Short, punchy chapters mean that the pace is brisk, and Johnstone's deft way of portraying old and new characters means that even novice readers of the series won't be left behind. There are some disturbing themes, most particularly sexual abuse by those in positions of power. But a counterpoint is the compassion of the funeral directors, who strive to comfort and understand each different type of grief.
Brodie the funeral crasher – someone who habitually turns up to mourn strangers – is a welcome new character with a tragic past of his own, although there are hints that he might be able to look forward to a more hopeful future. Readers will have to wait for the next installment to find out.
The Opposite of Lonely, by Doug Johnstone, Orenda Books, £9.99. Doug Johnstone is appearing at the Edinburgh International Book Festival on 15 August.