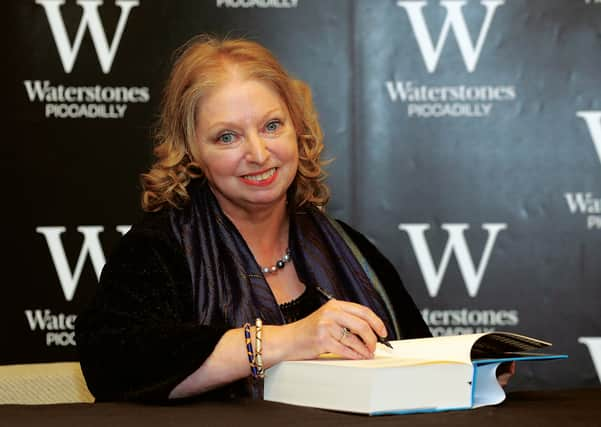 None of these, not even Ford and Prescott, may be said quite to match Hilary Mantel's achievement in her Thomas Cromwell trilogy, now brought to a triumphant conclusion in this huge, detailed and compelling book. Nobody else to my knowledge has so persuasively and delightfully captured the actuality of the period – the rhythm of daily life, the politics, the arguments over religion, the treachery, the danger. 


The novel begins with the execution of Anne Boleyn and ends with Cromwell's. Apart from the pleasure offered by a historical novel's evocation of the past and giving it a new and vivid life, it does at its best two valuable things: first, it reminds us that the men and women of the time were not the dry figures they may appear to be in academic histories but people of flesh, blood and feeling; second, it reminds us that while history may be read backward, as it were, it is lived forward, the actors ignorant of what is to come. Mantel has an uncanny skill in presenting us with uncertainty, in conveying the precariousness of not only politics, but life itself, in a time of revolutionary change and upheaval.


Her Cromwell is sympathetic and convincing. The novelist has liberty here. Everything is presented to us from Cromwell's point of view. He is a man of power, intelligently and ruthlessly exercised, but he is always also a man in danger. His course is precarious – one slip and he is doomed. The great nobles are compelled by circumstance, fear and their own interest, to work with him, even curry his favour, but he knows that their resentment and hatred of him as an upstart lurks behind the smiles. He is a loving father to his son, Gregory, and a minister who wins and retains the loyalty of his servants. Mantel's Cromwell is Cromwell as he might have liked to be seen and remembered. If the Cromwell of other historians – and the Cromwell of his enemies – is a more sinister, even terrifying figure, this is irrelevant. Mantel is writing a novel, one in which events are presented from Cromwell's point of view. One might add, moreover, that the Cromwell of Diarmid MacCulloch's magisterial biography is much like Mantel's.


Her portrait of the dreadful – in both senses of the word – Henry VIII is brilliant and, to my mind, utterly convincing. He is of course a monster of egotism, terrifying, but also drenched in self-pity, capricious and, in a strange way, rather pathetic. His marital misadventures are a subject for mockery. People fear him, but do not respect him. He can be managed. Cromwell does so with uncommon skill until eventually his own judgement as to what is desirable runs counter to what is possible. In the end, Cromwell, like his first and always revered master Cardinal Wolsey, is the author of his own downfall. So he becomes a tragic figure – a thought which reminds one that the heroes of Shakespeare's tragedies are all complicit in their own destruction.


I doubt if any of the other fine Tudor novels have ever matched Mantel in the ability to present the reader with such an impression of authenticity . She catches the rhythm of 16th century life and is excellent on food, clothes, buildings, the atmosphere of both the streets and the court. She makes the past a living present, and what more can one ask of a historical novelist? Indeed the three Cromwell novels are so urgent with seen, heard and felt life, that attaching the word "historical" to her work seems unnecessary.


This trilogy is one of the great works of contemporary English fiction, at once terrifying in its treatment of power politics, and entrancing in its depiction of everyday life.



The Mirror & the Light, by Hilary Mantel, 4th Estate, 884pp, £25