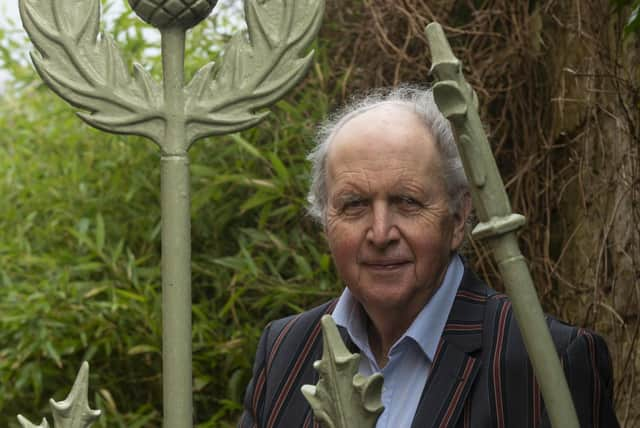 Alexander McCall Smith's prose is leisurely. You feel the right words come to him naturally without painful search. He invites the readers to join him in a silent conversation. His fecundity and the fluency of his writing are reminiscent of Compton Mackenzie. He is also a moralist, though not a stern one; he believes in kindness and civility, one reason why he is so agreeable a companion in a time marked by incivility and an eagerness to condemn.
The Man With The Silver Saab is a crime novel, but one very different from today's fashionable crime fiction. It is a long way from the blood-spattered "tartan noir" or the equally sanguinary Nordic variety. "Nordic" is relevant here only because this novel is set in Sweden, in Malmo, a city where many brutal fictional crimes have taken place. But though McCall Smith's hero Ulf Varg is a policeman, the department he heads deals with "Sensitive Crimes" and blood features in the novel only when his deaf lip-reading dog has his nose almost bitten off by an angry squirrel. This does lead to a misunderstanding when he takes his Saab to a garage to have the back-seat cleaned of the dog's blood and the suspicions of the garage assistant are aroused.
Ulf, unlike Sweden's most famous fictional detective, Mankell's Wallander, is neither stressed nor embittered. The nearest he comes to distress is occasioned by his love for his assistant Anna. This is, however, an honourably unspoken love because she is a happily married woman. Nor is he overworked. Indeed, he has quite an enviable life.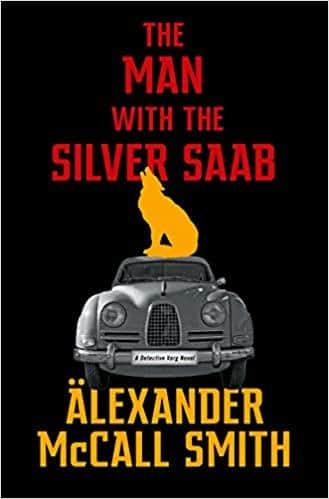 There is of course a crime to be investigated. A painting brought to a gallery by an unidentified man for authentication was given that by an expert called Kindgren. Later, however, another expert pronounced it a fake. But was this the same painting? Had there been a switch? Was it a plot to discredit Kindgren, even destroy his reputation?
Ulf's investigation, pursued with his assistant Blomquist, is quiet but persistent. You feel they will get there in the end, and that the end will be only a little surprising. Blomquist is a prize bore who goes "on and on about his pet interests. Vitamins. Diet. Exercise regimes. Origami." We get many examples of his talk and Ulf recalls that the other day "on a thirty-minute journey he didn't draw breath… Apparently he talks in his sleep a lot." Most of his colleagues shun him. McCall Smith takes a risk here. The reader may find as boring as they do. He gets away with it because he writes of Bomquist with affection, just as Jane Austen does with Miss Bates in Emma. Ulf, too, behaves with the characteristic decency of McCall Smith's main characters, turning down the chance to move Bomquist to another department when he realizes how hurt he would be. Virtue, happily, has its own reward. Bomquist shows himself to be a diligent and surprisingly acute lieutenant, playing a big part in solving the case.
Some crime novels are read for thrills, others because they are teasing and ingenious mysteries. Nobody is likely to read McCall Smith for either of these reasons. Nor, perhaps surprisingly, because he conjures up other lands or societies; in truth, his Malmo might as well be Morningside and the elderly ladies who feature in the novel might have taken afternoon tea in Jenners or McVittie's 50 or 60 years ago. We read him first for his charm; he is a reassuring writer. He is also a serious one. He doesn't preach, but he is concerned with how we should live, how we should treat others. The nature and importance of friendship and love are two of the themes which recur in all his work. The world is to be enjoyed but there are times it can only be endured. He is a Stoic. Ulf thinks: "don't be self-pitying. You can't have everything you want in this life. Everybody had to compromise; everybody had to make do with the hand they'd been dealt. Self-pity was a railing against fate, and that was completely pointless; and, for others who witnessed it, merely tedious." How true; McCall Smith is a spokesman for out-of-fashion virtues; therefore a writer of some real importance.
The Man With The Silver Saab, by Alexander McCall Smith, Little, Brown, 231pp, £18.99
A message from the Editor:
Thank you for reading this article. We're more reliant on your support than ever as the shift in consumer habits brought about by coronavirus impacts our advertisers.