John Banville is enjoying a splendid Indian Summer with his crime novels featuring Quirke, the Irish state pathologist, inspector Strafford, unusual officer of the Garda, being a protestant from an old Ascendancy family, and his superior, the laconic chief inspector Hackett. The time is the 1950s, the setting Dublin in the days of Eamon De Valera and Archbishop McQuaid, when a telephone call from the Archbishop could ruin a man's career.
The new novel is set just six months after the previous book in the series, April in Spain. That ended with Quirke's wife being shot by a hired gunman who was then himself shot by Strafford. Quirke, grief-stricken, is now back on the bottle. He and Strafford dislike each other, all the more so when Quirke's daughter and Strafford become friends in, of course, a hesitant manner. They have nothing in common but that horror in Spain. Strafford even dislikes alcohol, though, like everyone else, he smokes cigarettes and a lot of tea is drunk.
The novel actually begins in 1945 in a monastery in the Alto Adige, where a weary Nazi officer is greeted by an Irish monk engaged in effecting his escape to a safe refuge. No guesses as to where this might be. Or that this man, who calls himself the Graf von Kesler, will find a welcome there.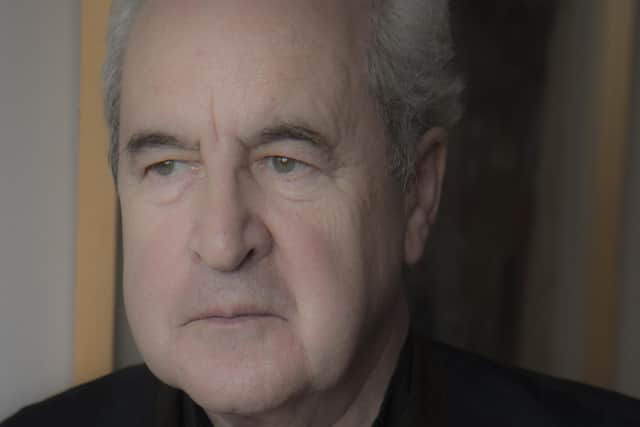 Then on to Dublin 1957. A young woman, Rosa, is found gassed in her car in a lock-up. It looks like suicide until Quirke's autopsy suggests otherwise. She is a Jewish girl from Cork, a postgraduate at Trinity College. Strafford, himself a Trinity man, though he left without a degree, questions her supervisor, a twerpish Englishman, about her, learns that she was active in early Feminist politics campaigning for contraception and abortion, making rather a nuisance of herself. He also tells Strafford of her friendship with Kesler and his son Frank, visiting them on their estate in County Wicklow. Hackett sends Quirke and Strafford there to speak to Kesler; rash move on his part.
That's enough of the plot, as much anyway as a reviewer should offer. It's a good plot, though the narrative is not the most interesting thing in Banville's crime novels. I read and relish them as I do Simenon's for the atmosphere, the characters, and their understanding of the vagaries of human nature.
He is a master of the set scene. There is one such beauty here. Hackett is invited for a Saturday evening drink by an old school friend, now a bishop, thought to be McQuaid's likely successor. Bishop Tommy is a genial fellow, happy to tell the barman a mildly dirty – but quite funny – joke about Louis Armstrong and the Pope (Pius XII).There is talk of the dead girl Rosa, of why Hackett had sent Quirke and Strafford to Kesler's place, and then, friendly as ever, Bishop Tommy asks him about his retirement plans and his Garda pension. Hackett gets the message. It's beautifully done. I've read this scene four times now, for sheer pleasure.
There's an equally fine scene – Quirke's lunch in St Stephen's Club with the debonair Minister of Justice, who served him a good turn in the last novel. This time it's not so much a good turn as a word to the wise.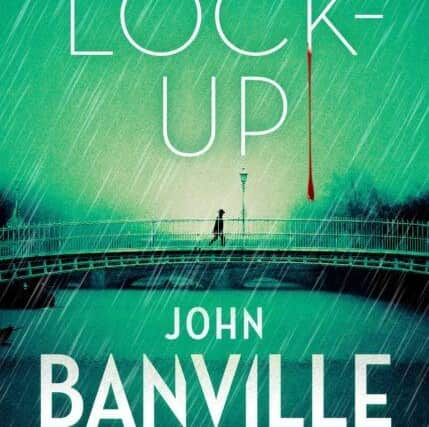 The plot of the novel is full of twists and turns, not all, on reflection, entirely probable, yet all so good in themselves that any incredulity is waved away. Banville is always good on weather, characters and set-pieces. One might not care to spend time in real life with the likes of Quirke and Strafford, but on the page they offer a deep, purring pleasure. Likewise Dublin in the 50s may have been a drab, mean place, but on the page it's a joy. Happily, Banville recently said that while his straight novels took him a couple of years to write, his crime ones with Quirke and Strafford take only four or five months. So, all being well, there may be another one in time for Christmas.
The Lock-Up, by John Banville, Faber & Faber, 338pp, £16.99