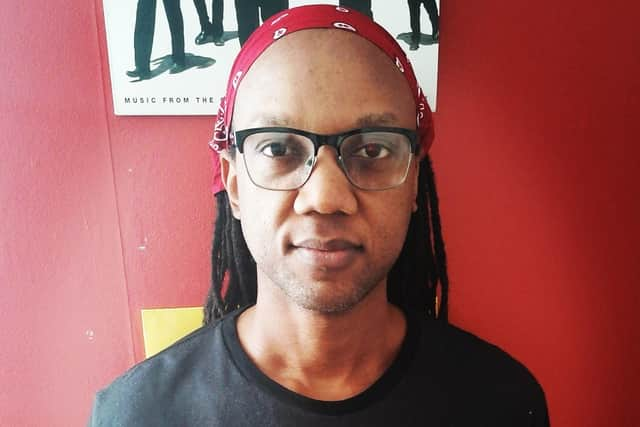 Of all the miscellaneous genres within "speculative fiction," two strands are enjoying a certain degree of prominence at present; namely, urban supernatural fantasy and apocalyptic dystopia. TL Huchu's novel is characteristic of both, and is also aimed at the Young Adult audience, although desiccated old fogeys like me can spend a very engaging and thrilling afternoon reading it. Like Chesterton's Father Brown I am sceptical of coincidences, and was so while enjoying this. It has an Edinburgh setting, with old buildings nursing dark secrets, much like Jenni Fagan's Luckenbooth. "Magic" is explained in terms of the reversal of entropy and the Second Law of Thermodynamics, as in Steven Hall's Maxwell's Demon. The novel's feisty heroine, Ropa, lives in a world of dwindled or hoarded resources, in something akin to a refugee camp; her adventure will encompass her acquaintance with Edinburgh's criminal but likeable underclass and a secret, snobby faculty of occult practitioners. The paradigm is clearly Pullman's His Dark Materials – especially given Ropa will discover that children are being abducted for arcane purposes – but even Pullman's work was somewhat indebted to Hans Christian Andersen's The Snow Queen.
You might be forgiven for thinking this is a cunningly reverse-engineered work, but that would be a mistake. For a start, it is very engaging, written with panache and a great deal of imagination. It has moments of comic teenage exhilaration, and when the horrible does seep into the narrative, it is genuinely disturbing. The opening three chapters are a kind of textbook in world-building. Ropa, with her green dreadlocks and black lipstick, is established as nobody's fool as she performs an exorcism for a better-off couple. It's also critical that her power over the dead is facilitated by using a mbira, and her Zimbabwean heritage comes into sharp relief. Chapter two follows her to an encounter with the police, and we learn this future Scotland is an impoverished nation controlled by an authoritarian regime. The third chapter fleshes out the mythology – the "everyThere" – a kind of "Hades Hotel, a sort of budget underworld linked to our own." It also sets up the hook: an unresting soul that can't afford Ropa's fees, but is desperate for information about what happened to her son, who disappeared. Within 18 pages we have the co-ordinates of what kind of a world this is.
A lot of the world doesn't need to be built, only tweaked. The Edinburgh setting is ingeniously done. Ropa is overlooked and left-behind, and so are the places she knows. There is a clever little wink at the changes and differences in Edinburgh when she says "Like, I remember watching Trainspotting and thinking it looked like paradise," especially coupled with her listening to an audio-book of Arthur Herman's The Scottish Enlightenment, all about the days of hanging atheists and the Nor'Loch being full. Edinburgh is still "auld reekie," but that is more to do with the "olfactory tragedy" of the city's ruinous state. But what is more daring is Huchu's evocation of the Edinburgh that isn't recognised as Edinburgh. This is the Edinburgh of Clermiston and South Gyle and Hermiston and the Calders and Ratho and Gorgie. For reasons the narrative makes explicit, Ropa has her reasons for avoiding the city centre. The "overlooked-ness" applies to characters as well: shopkeepers and ex-army, a sidekick who is in a wheelchair, but this is done to display her proficiency at magic and provide a very well done chase sequence, and people tend to comment on Ropa's poverty but not her skin colour (in fact, there is no obligatory "my experience of racism" scene).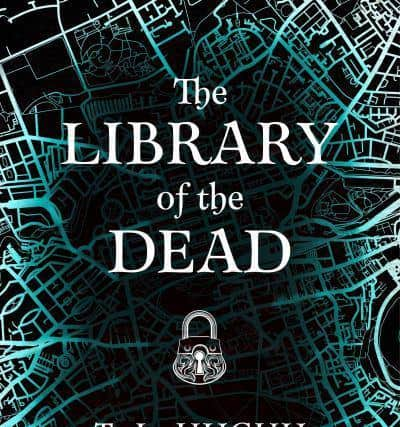 The narrative progresses in ways that one might expect: quest, initiation, setback, a sequentially more powerful series of foes to overcome using both inherited tradition and acquired knowledge. It is witty as well as chilling: I liked that one ghost is lingering, unwilling to give away a baking recipe to some bijou shop owners, another is a teenage poet, and the shade of Sean Connery hopefully is laughing that one of the prime villains is known only as "the Midnight Milkman."
There is a deeply honed craft in that the most throwaway asides, ones that might be taken as just stage-dressing, are intrinsic to the denouement of the novel, and there is a real satisfaction in seeing how the pieces notch together. But it's not all fun and games and frights: the novel is serious about disparity, about haves and have-nots, about arbitrary stratifications and codes of behaviour. If Ropa is allowed to see what we mostly ignore in terms of the dead, she also sees what we willingly ignore in terms of inequality. The Library Of The Dead acknowledges this is Book One of Edinburgh Nights, and lurking behind the victory is a Bad bigger than the debut's Big Bad. (CK McDonnell's The Stranger Times – an very similar but more Pratchett-y tome – deployed the same device). I will certainly read the next one, and rather hope that Huchu's publishers take note of how Ken MacLeod's The Corporation Wars trilogy and Jeff VanderMeer's Southern Reach trilogy came out, with shorter hiatuses between instalments. I do earnestly hope Huchu has a genuine ending in mind, not just deferred twists in the franchise. Contemporary fantasy, at its best, is both escapist and urgent: this does both admirably.
The Library Of The Dead, by TL Huchu, Tor, £14.99
A message from the Editor
Thank you for reading this article. We're more reliant on your support than ever as the shift in consumer habits brought about by coronavirus impacts our advertisers.