Nature writing is fashionable, no doubt in part because the threat of climate change has provoked an awareness of the fragility and beauty of our inherited and apparently endangered landscape. One shouldn't make too much of this, however. Fashions in books as in most things come and go, and writing about Scotland's rivers, mountains and wilderness was very popular a hundred years ago. This was the time of the self-styled Scottish Renaissance, proclaimed by writers like Hugh MacDiarmid, Lewis Grassic Gibbon and Neil Gunn.
There was also Nan Shepherd, author of three novels. She fell out of fashion and what is now regarded by many as her masterwork, The Living Mountain, was rejected by publishers and self-published only a few years before her death in 1981. It is an inspired record of her walks in the Cairngorms or, to put it more truly, her life with the mountains. It is now accepted as a masterpiece of nature writing. She lived her whole life in the north-east, lecturing at the Aberdeen College of Education, but it was to the mountains that she gave her heart, though she described herself modestly as "a peerer into nooks and crannies".
Merryn Glover's book is described as "a Cairngorms journey with Nan Shepherd", and certainly Shepherd is the book's inspiration and guide, an "invisible friend". Glover's background is, however, very different. The mountains among which she grew up as the child of missionary parents were in Nepal, Pakistan and India, much higher than the Cairngorms, although not necessarily more impressive. Here in Scotland she has lived for some years in Badenoch, the subject of her second book Of Stone and Sky. In 2019 she became the first writer in residence for the Cairngorms National Park.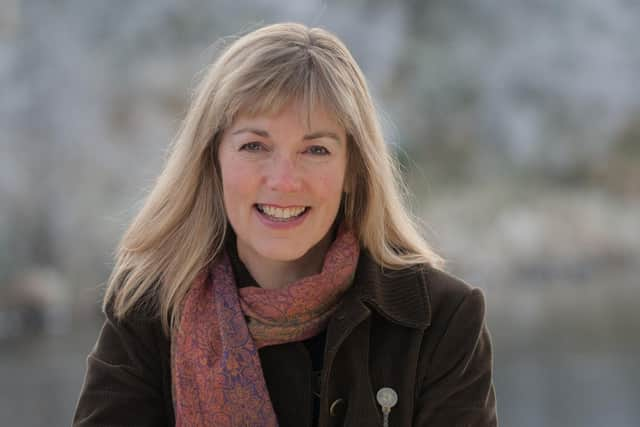 This new book tells the story of coming to know the mountains, with the invisible friend at her side, and of her many walks and journeys in them. Like Shepherd she is a walker rather than a mountaineer; no crampons and rock-faces for either. She wonders admiringly at Shepherd's clothes for the mountain: tweed skirts, woollen sweaters and, on her feet, "tackety beets". But these were the days when rock-climbing mountaineers might wear tweed suits – see photographs of John Buchan, for instance.
Travel books which are not the account of a single journey rarely have much narrative interest. They are matter for observation and reflection, evocations of place and people; and for many readers, invocations of a life we might live only in the imagination. Others, knowledgeable and experienced hill-walkers themselves, will find more here to delight them, occasionally doubtless to provoke argument.
Glover, as befits a disciple of Shepherd, is good on people too, ready, indeed eager, to learn from men and women who have lived and worked long on the mountain. Among these are gamekeepers, so often viewed with suspicion and hostility by today's enthusiasts for "wild nature". She pays appropriate tribute also to the volunteers of the Mountain Rescue teams, men and women ready to bear the worst of the mountains' many foul moods to rescue people who have ventured into them, sometimes ignorant and ill-prepared. Scottish mountains are dangerous beasts, like the chap in the pub who is an enchanting companion until his face darkens, he clenches his fist and demands you step outside – and you don't even know how you have offended him.
This is an admirable and enjoyable book, well-written, good-humoured and informative. If it is in one sense a homage to Shepherd, and an evocation of the Scotland of her time, it may also be seen as leading the reader to an understanding of the changes that have taken place since then. It's a mistake of course to think of mountains as unchanging. Quite the contrary. They remain the same while always changing.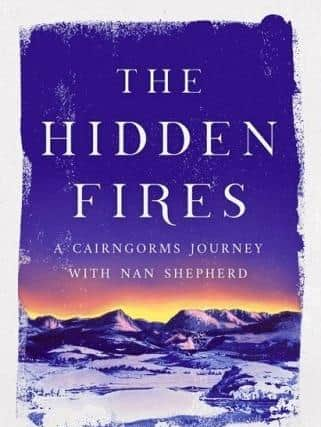 It was perhaps rash to invite comparison with The Living Mountain, but Glover has brought it off. Her book will sit comfortably and deservedly on the same shelf as Shepherd's – and those who read it will turn to Shepherd again, or for the first time.
The Hidden Fires, by Merryn Glover, Polygon, 232pp, £14.99