Book review: The Harpy, by Megan Hunter
Unexpected turns of phrase in Megan Hunter's new novel provide the spark for a fiery tale of infidelity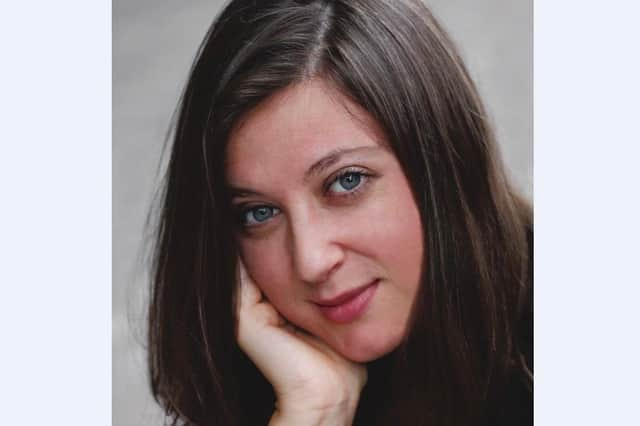 What's the point of writing an unoriginal sentence? A predictable sentence? A sequence of words that has been committed to paper hundreds, perhaps thousands of times before? This seems to be Megan Hunter's starting point whenever she sets out to write a novel. Her 2017 debut, The End We Start From, was a glittering compendium of unexpected turns of phrase that was nominated for multiple awards, translated into eight languages and is to be made into a film by Benedict Cumberbatch's production company. In that dystopian tale, however, there were times when all the linguistic fireworks could start to feel a little overpowering; in The Harpy, by contrast, these flashes of inspiration are spread more sparingly through the text, and if anything this gives them even greater impact. Rather than trying to land a haymaker with every punch, it's as if Hunter is learning how to box clever, adding more variety to her repertoire, ducking and weaving before landing a decisive blow.
A big part of what makes Hunter's writing so special is her unerring knack for describing very specific sensations in novel yet instantly-relatable ways. So when Lucy, married mother of two young boys, first confronts her husband Jake about the affair he's been having with a work colleague, she grips the railing of the stairs and feels "wrongness squirm somewhere unseen." After the couple agree that she can hurt him three times as a way of restoring the balance in their relationship, she wakes up the next morning feeling, for a few seconds at least, "only the sun-bleach of a peaceful mind." And when she starts researching the various ways in which she's going to extract her pound of flesh, her laptop becomes a sort of portal for her imagination, "a thin space containing so many places to slip to."
Early in the novel, there's a telling passage in which Jake is trying to explain what he's done but can't seem to get his words out, and Lucy observes that "he was trying not to speak in cliches... trying not to say all the things we'd both seen, a thousand times." She then expresses her disgust at "all those stupid, broken, fictional couples on television, not even able to find their own original language" and you can't help wondering if this isn't Hunter's challenge to herself: to write a novel about infidelity that is somehow different from all the others that have been published before, and to find her own, original language to do it in.
If that was her goal, she has succeeded on both counts. As already discussed, the original language part of the equation was never going to present her with too much difficulty, but she also manages to elevate her story to something that is at once rooted in the everyday and effortlessly transcends it by adding to the mix Lucy's long-standing obsession with the harpies of classical mythology – deliverers of vengeance with the faces of women and the bodies of birds. Some might find this aspect of the novel a little contrived; if they do, they can skip over these fairly brief passages and still read a gripping, psychologically astute account of a relationship in free-fall.
The Harpy, by Megan Hunter, Picador, £14.99
A message from the Editor:
Thank you for reading this story on our website. While I have your attention, I also have an important request to make of you.
The dramatic events of 2020 are having a major impact on many of our advertisers - and consequently the revenue we receive. We are now more reliant than ever on you taking out a digital subscription to support our journalism.