The Choice is a satisfyingly solid novel. It is splendidly old-fashioned. Its theme is clear. There is a good story. The characters are all well-rounded and credible. It is concerned with morality and questions of morality, and this is pleasing partly because it is rare today to read something which is concerned with the fundamental question of right and wrong rather than merely with today's fashionable prejudices. Arditti is also that unusual thing, a serious Christian novelist, an English counterpart of the American Marillyn Robinson, and in the same class as her.
There is a time-split in the novel. It begins and ends in 2019, but other sections hark back to 1987. The heroine – and she is a true heroine, sturdy in her Christian faith – is Clarissa, an Anglican priest in 2019. Her parish church is notable for its murals, painted more than 30 years ago by a distinguished and controversial artist, Seward Wemlock, a peer of the realm notorious in the popular press for his sex life. He has painted the Garden of Eden, his interpretation of Genesis theologically unorthodox. More disturbing to some parishioners are his figures of Adam and Eve, naked teenagers, Adam a local boy, Eve the artist's daughter. In the first section of the novel, Clarissa is faced with a horrid moral question. She acts in accordance with protocol – 21st century morality. The consequences are wretched. One wonders if 30 years previously she might have acted differently.
Back in 1987 Clarissa was working in the BBC's religious department, not yet a priest, the Church of England still refusing to ordain women. Her father, a bishop and distinguished theologian, disapproves of her ambition as, loyally, does her mother. Actually, though one may sympathise with Clarissa's ambition, which seems unremarkaele today, her parents, already somewhat out of date in the 1980s, emerge as characters who are admirably imagined and deserve respect. Her mother, indeed, is more understanding of other people than Clarissa shows herself to be.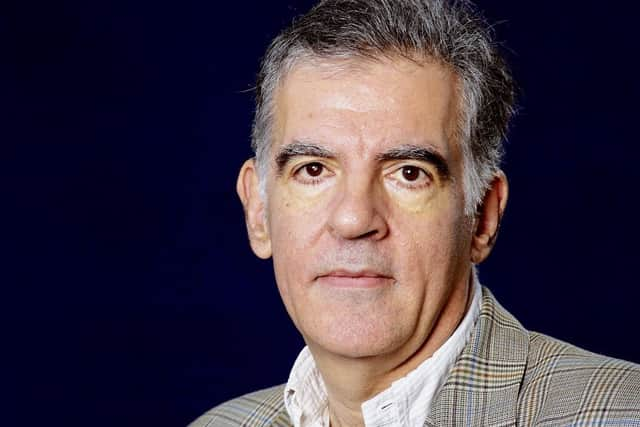 Arditti has chosen his dates well. In 1987 the sexual and moral freedoms we associate with our idea of the Sixties still had some way to run, though the AIDS plague was already calling some of them into question. By 2019, though much that had been promised or sought had been achieved, including the Church of England's ordination of women, there was a new and in some ways sterner, morality in the ascendant. Clarissa has learned more about certain elements of the artist's disreputable life and begins to wonder whether his version of the Garden of Eden really belongs in her Church. Her art historian husband may reasonably point out that great painters like Caravaggio, whose work is displayed in so many churches, might be devout Christians while leading sinful and immoral, indeed criminal, lives, but will Clarissa be persuaded?
There are serious questions at the heart of this novel. Righteous and approved judgement as acted on by Clarissa in the first section may have cruel and horrible consequences; was Clarissa right or wrong? Might she have acted differently? Then there is the question of the painter Wemlock. His understanding of Christianity reflects a deep faith. But his life and work raise old and still important questions. Can great art justify what appears to be cruel and self-indulgent behaviour? It's a question that has often been raised. There's a resemblance between Arditti's great artist and the sculptor Eric Gill, now known to have abused his daughters. Should this influence our judgement of his work? It is possible to give an easy and comforting answer; not always however wise.
Arditti has never been fashionable, perhaps because he has never been a comforting writer. Yet, if not comforting, often indeed decidedly awkward in the questions he poses and explores, he is admirable in his pertinacity and determination to explore the moral questions he raises. Moreover, he is able to do this while being a very enjoyable writer. This is an absorbing novel, a mature and important work. Clarissa is a splendid character, a good woman who is also, often, as good people may be, an irritating one. Arditti understands that doing the right thing may be harsh, even wrong. He has given us a novel very much for our time, good enough to be for all time, too.
The Choice, by Michael Arditti, Arcadia, 409pp, £16.99