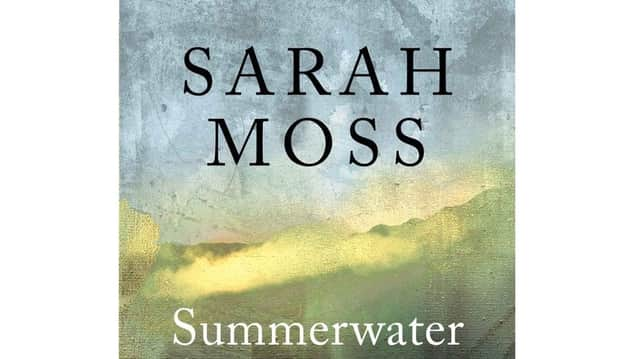 Building up a sense of dread in a novel is a subtle art, and Sarah Moss is an absolute master of it. In her last book, 2018's Ghost Wall, in which a teenage girl and her parents joined an academic and three of his students in an attempt to recreate an authentic Iron Age life in an isolated corner of Northumberland, she conjured up such a profound sense of foreboding that, when the inevitable finally happened, it almost felt like a physical weight had been lifted.
In her new novel Summerwater she pulls off a similar trick, only here her methods are even more cleverly camouflaged. In Ghost Wall, you could sense almost from the off that something terrible was going to happen; in Summerwater, the hints are so ambiguous and understated – and so apparently peripheral to the myriad concerns of the various characters – that they create more of a background hum of unease.
If anything, though, this is even more disconcerting for the reader. There's a degree of comfort in the near-certainty that something calamitous is just around the corner – at least you know the storm is eventually going to break. Part of the genius of Summerwater is the way it makes you question whether there is even going to be a storm at all.
In a physical sense, an all-too-real storm has already broken when the novel begins: torrential rain is falling on a holiday park somewhere in the Highlands, and it doesn't let up for the day-long duration of the book. Each chapter introduces us to the residents of a different cabin, and to their most intimate thoughts, via a series of intense, stream-of-consciousness inner monologues.
We meet Justine, avid early-morning runner, mother of two, slightly disappointed with her choice of holiday destination and with her marriage to Steve: "even when she doesn't feel like it it seems to be good for them, like oiling your bike chain, doesn't have to be fun but it stops things falling apart." We meet David, a retired doctor, struggling slightly, now, with spending every hour of every day with his wife Mary: "there are moments... that seem to be the opposite of dancing, a daily game of hide and seek in which the unspeakable objective is to avoid the beloved." And we meet Josh (Scottish) and Milly (English), a newly engaged couple preparing to move to the Isle of Barra once they are married. She "just hopes it turns out to be worth leaving all her friends;" he is still struggling to get his head around the fact that he's about to marry someone who says "jolly good."
We get to experience the innermost thoughts of some of the kids too: first teenager Alex, who escapes his parents and sister Becky by taking a kayak out on the loch; then Becky who, it turns out, is sneaking out at night to visit a former soldier who's camping in the woods. And we meet young Jack and Lola, who are playing down by the water when Violetta turns up; Violetta, the daughter of the noisy Eastern Europeans who are keeping everyone awake at night with their loud music. Everyone in the place thinks somebody should say something, ask them to keep it down, but will anyone actually do it?
Summerwater has been described as a portrait of "the many conflicting voices of Britain in microcosm" and it certainly feels like an accurate reflection of our confused, scared, angsty present. Perhaps Moss's point, though, is that we're all so busy worrying about the things we can't influence we've lost sight of the things we can.
Summerwater, by Sarah Moss, Picador, 202pp, £12.99
A message from the Editor:
Thank you for reading this story on our website. While I have your attention, I also have an important request to make of you.
The dramatic events of 2020 are having a major impact on many of our advertisers - and consequently the revenue we receive. We are now more reliant than ever on you taking out a digital subscription to support our journalism.