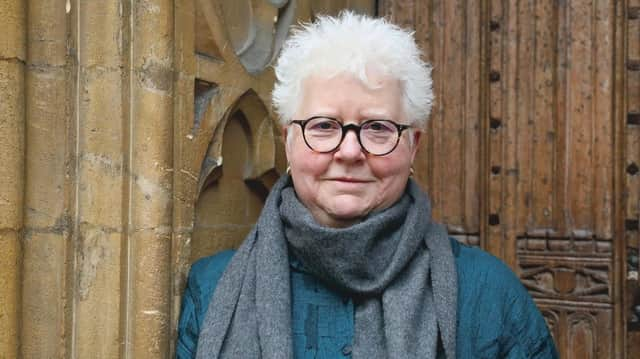 The body of a man is found by fishermen in the Firth of Forth. The evidence points to murder, for he didn't drown. He is identified as a French national, a jazz saxophone player. But perhaps he isn't what he seems. He has served in the French Foreign Legion. What is he doing in Scotland and who exactly is he? These are the first questions, and answers will link the death to the disappearance of a senior Scotland Office civil servant in London ten years ago. The chief suspect was his brother who went on the run. There may be political embarrassment, even after so many years. So, the new case is handed to DCI Karen Pirie, Police Scotland's officer in charge of cold cases.
She is already engaged in such a case: the investigation of a body dead at least three years and now a skeleton found in a camper van in the garage of a house in Perth. The house itself is for sale, its occupant recently deceased. She had lived there alone since her partner left her a few years ago. The ex-partner, an artist, has herself disappeared.
Karen handles the two cases in tandem, assisted in the first by Daisy, a sergeant based in Fife, in the second by Jason, her young colleague in the Cold Cases Unit. Both are agreeable characters. Daisy is a graduate and, fortunately since the case will take them to Paris, a fluent French speaker; Jason is as eager, likeable and loyal as a spaniel puppy. One of the reasons why McDermid's novels are so enjoyable is that her characters have a capacity for friendship and her police officers converse like normal people, engaged in conversations that aren't mimic war.
Running two parallel cases is difficult for Karen. Telling two distinct stories and maintaining equal interest in both is likewise a stiff challenge for an author, one that even the best may fail to meet; for example, Raymond Chandler in The Long Good-Bye. Of course, Chandler was never much good at plotting, and one usually forgives him because there is so much else that is good. McDermid in contrast weaves her plots spendidly. Here she manages to keep one's interest in both investigations. She juggles them beautifully, and you don't find yourself wishing she would leave one case and get back to the other.
She is also expert at modulating the pace of her narrative. She knows that in a long novel there is a need for quiet patches when the tension is relaxed and her readers, like her characters, can pause to re-charge their batteries. She is good on meals (always important) and on place.
Much of the investigation of both cases is done on computers and in laboratories. This is, I suppose, true to life. McDermid makes it all comprehensible and interesting even to the technologically ignorant; that is good writing and takes skill. One can't help thinking that the dice are now loaded against the criminals. DNA especially makes life much easier for the police and indeed for the novelist; no need to rely on Poirot's "little grey cells." This doubtless is why some good crime novelists today, Andrew Taylor for example, have turned away from the contemporary scene. McDermid, however, has mastered this, and her novels ring true.
This one certainly does, even though both the crime stories here verge on the improbable. This is fair enough, I suppose; so do many real life crimes that we read about in the newspapers. The important thing is that they stop short of the impossible and the reader should not find it difficult to suspend disbelief. Only one of the guilty characters stretches credulity almost to breaking-point, but McDermid writes with such authority that she gets away with it.
We read crime fiction for enjoyment, comfort and reassurance. McDermid provides all this. She is a writer with a clear sense of right and wrong. In tune with contemporary life, she remains also a moralist. Still Life shows that she is still at the height of her powers; it is deeply enjoyable, one of her best.
Still Life, by Val McDermid, Little, Brown, 440pp, £20. Val McDermid is appearing online as part of this year's Edinburgh International Book Festival at 5:30pm tonight and on 19 August