Detective Inspector Alison McCoist has many struggles to overcome in her career as a Glasgow police officer. Every time she introduces herself, fellow police, members of the public and those involved in the seedy underbelly of the crime world make jokes about Ally McCoist, the footballer. But this is the least of her problems. Having arrested the wrong man for the murder of a pregnant prostitute, she has been bumped down the police pecking order and now has to deal with the mundane call-outs – the suicides, burnt-out cars and a report of threatening behaviour with an air gun at one of the city's East End car washes.
She is disregarded by colleagues and superiors who consider her either bent or incompetent, and her twin teenagers who live with her ex-husband are equally dismissive. It is the car wash that piques her interest, however, and after a couple of seemingly coincidental small incidents relating to the business, she learns more about the characters who staff it.
There is Sean, who sits in the office smoking weed and ranting about the corruption in Westminster, the BBC license fee and tax-dodging companies like Starbucks. His hero is Vladimir Putin and he constantly watches the Russian TV channel RT. His employees include part-time worker and earnest student Tim, who is studying a law module at Strathy – and is therefore deemed to be an expert on legal advice. And there's Davey, the anti-hero of the story. He's made some mistakes in his life, but is now trying to keep his head down at work, go to court to get visitation rights to see his daughter and generally get back on the straight and narrow.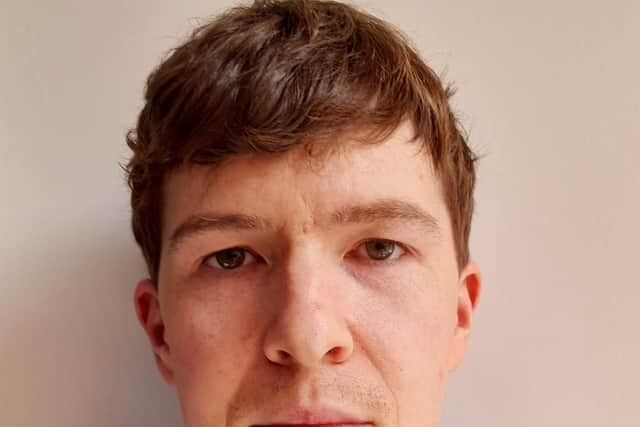 When the car wash is chosen to valet the expensive car of Paulo McGuinn, a self-styled big man around town, things quickly spiral out of control for all of them. Paulo is a truly grotesque character, violent, misogynistic and bullying. His psychopathic ways of dealing with members of rival gangs are not something to read to over breakfast. So he's exactly the wrong kind of person for Davey to cross. Finding himself caught between Paulo, and Paulo's enemies, then, it might just be the police officer with the funny name that can help Davey.
McSorley writes with a wonderfully light touch. He allows his characters' personalities to emerge through their words and deeds without over-explaining them and they come across as real people, with true-to-life reactions to extraordinary circumstances. There is humour on every page, too – this really is a very funny book despite the dark material. Both main characters are works of genius, and I very much hope there will be a sequel.
Squeaky Clean, by Callum McSorley, Pushkin Press, £16.99