If there has been one discernible trend in the literary world of late, it is the strength of writing from Ireland – both Ulster and Eire. When there are authors of the calibre of Claire Keegan, Kevin Barry, Eimear McBride, Sara Baume, Donal Ryan, Mike McCormack, Glen Paterson, Lisa McInerney, Anna Burns and more, there is the awful possibility that someone will say "renaissance" – which supposes there wasn't Enright and Toibin and O'Brien and McCann before. A subtler question, which I will not try to answer is: why? But here's a thought. There is nothing that really connects these writers – perhaps magazines like The Stinging Fly, perhaps the sense of askance-ness – but you would be hard pressed indeed to trace the connective tissue between Sebastian Barry and Sally Rooney. Be glad instead for the abundance. Be especially glad that Claire Kilroy has published her first novel in a decade.
I was greatly impressed by The Devil I Know, Tenderwire and All Names Have Been Changed. There is something extraordinary about being able to write voluminous books that are so pared back. They are steely works, which do not flinch or jib, and yet have a heartfulness that is not something that can be faked. Her new novel is tender, unsentimental and harrowing. The latter part of the title is the name of the child; the former the nickname of the mother. He is a begging little man, she is a thief of sorts, stealing moments of calm whenever.
The joy of new motherhood is counterpoised with anxiety, tiredness, resentment, pain, a spectral shift from independence to dependence, loss and – in one of the novel's sublime aphorisms – the sense, to quote the book's opening page "I love you, yes? I love you, okay? I love you, are you listening? Do you understand? I'll exhaust whatever time we have left together pummelling you with this assertion and never feel I have driven home my point". Of course, it is a question, not an assertion. Kilroy has the skill to leave the door between the said and the meaning slightly ajar.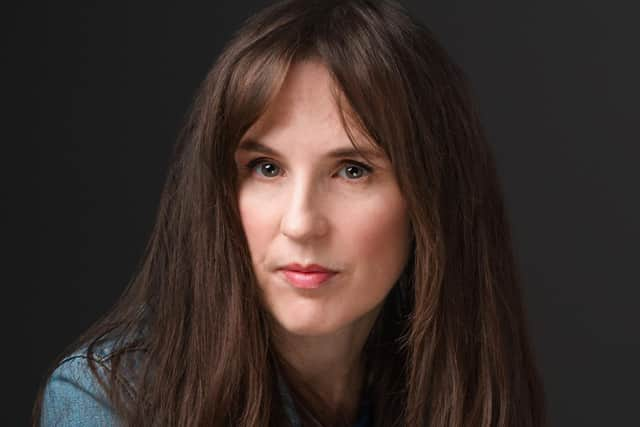 The narrator's husband is distant and demanding at the same time. There is one scene where his impatience at them running behind time for a car trip is juxtaposed to her frustration that they might have gone more swiftly had he helped pack the nappy bags and the accoutrements necessary for a small child. He is always "working late", and she snatches moments in the playpark with a person – male – called "my friend", who somehow and unintentionally makes her feel ever worse as a mother.
Soldier Sailor is not an easy read, though it is poetic and frank. The narrative is as fractious as a toddler, with jumps in time (is Sailor two, four, newborn?) and points where there is no distinction between what Soldier imagines might happen and what is happening. The blurriness is very effective: I suppose the fashionable but meaningless word is "brain-fog".
It is also not easy in that Kilroy has a sharp precision; not just in terms of emotion, but sentence-wise. There is a use of repetition which mirrors the psychology of the narrator, as in "I was sick and tired of being sick and tired" or "getting through the day was as good as it got, as good as it was going to get". There are little litanies of wild flowers. Most of the book is a form of dialogue with Sailor, someone whose life is falling apart giving life advice. Another aphorism: "it's great to be not dead". There is a relevant wink, in that towards the end Samuel Beckett – the only author mentioned in the book – is given a shout-out, as the book itself whispers into silence.
Do not underestimate the anger of this novel. In one scene, a man is rude to the narrator, calling her a "stupid woman". "My mind was no longer sharp", she thinks, and then "I know what I would say now: Thank you for being a dick, Dick. Were you not quite such a dick, your dickery would have flown under my radar... So thnk you for crystallising matters, you dick. I'll be ready for you the next time. And so will my son".
How, the book proposes, do we disinfect the more toxic kinds of masculinity? How do we recognise the work, sacrifice and grief of women? These are large questions for a relatively slim book, but my, it raises them. The ending, where time is shifting even more, and which also has my favourite piece of linguistic dexterity, as Soldier imagines Sailor at a time "when you wear beige anoraks and I wear bed jackets" (just roll those words in your mouth), is also the dread summation. "I know this because / I carry him inside me too / Always did / Always will." When I read that to my Mum, I had a catch in my throat and she started to cry. You cannot argue with tears. At the beginning Soldier vows she is ready to "proclaim to the heavens that I would kill for you: that I would kill others for you, that I would kill myself". Mum did not disagree.
Soldier Sailor, by Claire Kilroy, Faber & Faber, £16.99