Book review: Sky Above Kharkiv, by Serhiy Zhadan
Rather than concerning itself with the bigger picture of the war in Ukraine, this book is a vivid record of daily life Kharkiv in the six months following the Russian invasion, writes Allan Massie
This book has an eye-catching subtitle: "Dispatches from the Ukrainian Front". It is, however, a little misleading. Serhiy Zhadan, a famous Ukrainian poet, novelist, filmmaker and leader of a rock band is neither in the army nor what is called an embedded journalist. Instead he is just behind the front line in his home city, Kharkiv, under almost daily attack from Russian drones and missiles, where he is active every day ferrying supplies of food and medicines to people in need and to hospitals, delivering supplies, including weapons and tools, to the troops in the trenches beyond the city, and boosting morale – organising cultural events which include concerts for children living in the city's metro. In short, he offers a diary of life in a city that is enduring this terrible war.
Every day since the Russian invasion he has posted informative, descriptive articles and poems on Facebook, and it is these daily posts which are re-printed in this book, covering the first six months of the war. So, the pieces are directed first to his fellow citizens, then to Ukrainians beyond the city, and were, I would suppose, scarcely intended for foreigners, not at the time of writing anyway. They are properly patriotic. Almost every post ends with the assurance that the Ukrainian flag flies over Kharkiv, or that when the reader wakes in the morning it will be one day nearer to victory.
There is both repetition and variety in his reporting, snapshots of life on the edge: "In the morning, ringing silence pervades Kharkiv, nighttime shelling… I bumped into a couple of retirees, they were out looking for a pregnant cat… A bearded man who looked like an apostle was walking down Sumska Street, holding a carboard sign against his chest that read 'Ukraine will win'… We paid the unit [volunteers] a visit and drank some tea to Zhora's memory... The boys are anxious, but they are also angry and amped up… In the afternoon we had a concert in a bunker to support the Territorial Defence Forces..." This is quite a typical specimen of a day's work.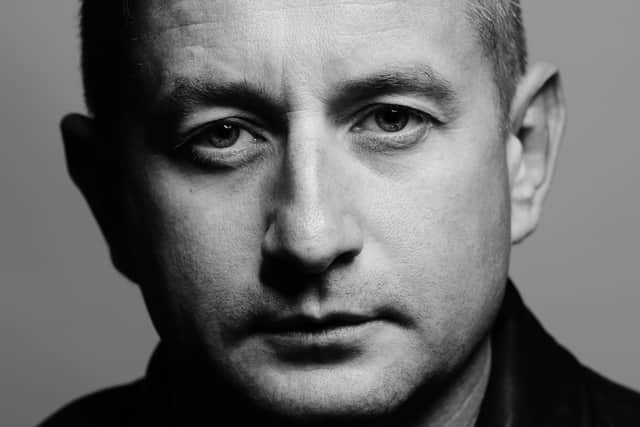 Some days Zhadan posts a poem he has just written. Mostly, as is usual in translated verse, they read pretty flatly, are probably however comforting and/or invigorating in Ukrainian. These posts are almost entirely local. There is almost no mention of the course the war was taking beyond the vicinity of Kharkiv. There is no mention of President Volodymyr Zelensky or Nato's response to the war. No mention, either, of Russia's Vladimir Putin, merely the description of Russians as "barbarians". More than once, almost in passing, he says that the Ukrainians have been preparing themselves to resist a Russian invasion since 2014. He means, I think, both practically and morally. We in the West may have been taken by surprise, unwilling to believe that a full-scale war could ever break out in Europe again. Ukraine, however, and other states neighbouring Russia, never shared this illusion.
Instead of high politics, this book is about endurance. "I feel bad," Zhadan writes, "for people who cling to their peacetime existence and whose peacetime existence slides through their fingers like a predatory fish." We in Britain, and indeed, in Western Europe, generally have been lucky in our existence in my lifetime, and in my children's to date. What has been happening in Ukraine and is presented to our imagination and understanding in this little book, is a reminder that over history war has been as natural as peace. I suppose the nearest British equivalent record would be diaries kept during the London Blitz. There would, however, be a significant difference. Such diaries were usually written as a private record. Zhadan's daily notes are addressed to his fellow citizens. He speaks frankly to them, encouragingly. Any doubts, any dark forebodings he may have had, have been kept to himself.
Sky Above Kharkiv, by Serhiy Zhadan, Yale University Press, £14.99. Serhiy Zhadan is appearing at the Edinburgh International Book Festival on 14 August.