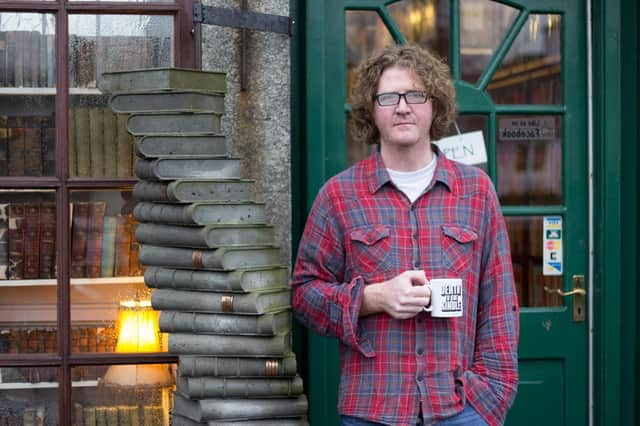 Shaun Bythell owns and runs Scotland's largest second-hand bookstore, The Bookshop in Wigtown, a labour of love undertaking even in the judicious location of Scotland's National Book Town. As once noted by a passing bibliophobe, "there's no point going in there – it's just books." Bythell has handled one million of them in 19 years of ownership.
But what of those who buy the books? Coming off the success of his two memoirs, Diary of a Bookseller and Confessions of a Bookseller, Bythell has compiled this partial guide to the browsers, buyers and idlers who frequent his shop and, by extension, all bookshops.
Going by its slim content, Bythell appears to have conceived of Seven Kinds of People You Find In Bookshops before breakfast, possibly to salve lockdown boredom. Did absence of customers make his heart grow fonder? Not on this evidence.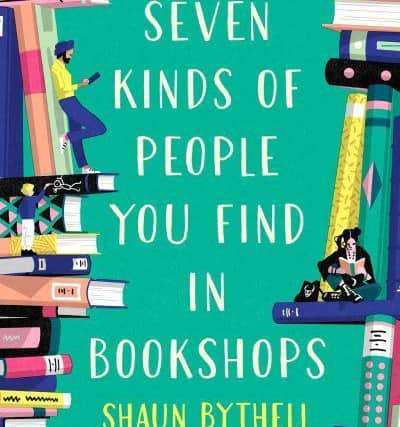 Bythell is quick to issue a caveat on perpetuating stereotypes – a practise he freely owns that he began in Diary and continued in Confessions. Now, despite the riskiness of biting the hand that feeds, it's endemic, as he details the quirks of his customer base in terms ranging from affection to opprobrium, with rather more of the latter on display.
Another author caveat: "I am unaware of any booksellers with a generous disposition." Bythell is refreshingly unapologetic in his characterisation but his frankness strays close to breeding scorn. He is emphatically not a fan of the goth, nor the tarot reader, though his disdain is expressed in cheap shots about their appearance as much as objections to their social and consumer behaviour.
Not quite all human life is here. Instead, some broadly familiar types are collected into seven genera and subdivided into species, some offering richer observational pickings than others. The whistlers, sniffers, hummers, farters and tutters raise a superficial smirk of recognition but don't stand much scrutiny.
Bythell is pointed on the Expert, from the insufferable bore to the possessor of useful nuggets of knowledge. Arguably, we already know quite enough about the strands of the Young Family; the nebulous Loiterer is more intriguing. But all these types, while recognisable, need supporting stories to come to life. More anecdotes would have coloured the pages.
His postscript on staff features the most vividly drawn characters in this literary sitcom. But the exploration of the genus Bearded Pensioners is the most entertaining chapter of the book, allowing a grumpy middle-aged man to moan about grumpy, moaning old men. Here Bythell breaks out of the confines of the shop to remark on their vehicular proclivities too. He is having fun and it's infectious – not because it's fun to mock old people but because his observations, while broad, are actually amusing.
Seven Kinds of People You Find in Bookshops, by Shaun Bythell, Profile, £7.99
A message from the Editor:
Thank you for reading this story on our website. While I have your attention, I also have an important request to make of you.
The dramatic events of 2020 are having a major impact on many of our advertisers - and consequently the revenue we receive. We are now more reliant than ever on you taking out a digital subscription to support our journalism.
Joy Yates, Editorial Director