Given that the UK is made up of over 1,000 islands and none of its inhabitants live more than 70 miles from the coast, it should come as no great surprise that we have a rich tradition of books about beachcombing. From Pebbles on the Beach by First World War veteran Clarence Ellis, first published in 1954, to the wonderful Strands: A Year of Discoveries on the Beach by the poet Jean Sprackland, reviewed in these pages in 2012, to last year's Adrift: The Curious Tale of the Lego Lost at Sea by Tracey Williams, concerning the five million-odd pieces of lego that fell off a cargo ship during a storm off the coast of Cornwall in 1997, there are almost as many different literary takes on this age-old pastime as there are varieties of flotsam and jetsam strewn along your average British high-water line.
Shetland-based Sally Huband's new book is both a notable and a novel addition to this coastal canon. As the title suggests, the main focus of her attention is the sea bean – also known as the drift seed. Mostly produced by tropical trees, these floating seeds have adapted to be dispersed by ocean currents and can travel huge distances, allowing certain species to colonise otherwise barren islands.
For centuries, sea beans have had mystical or medicinal powers attributed to them by coastal communities in northwestern Europe: in Norway, they would be given to women to hold during labour to help them give birth more easily; in the Faroe Islands sailors considered them lucky charms; and in Shetland, a woman called Katherine Jonesdochter was executed for witchcraft in 1616, partly because she had in her possession an incriminating "sey nutte".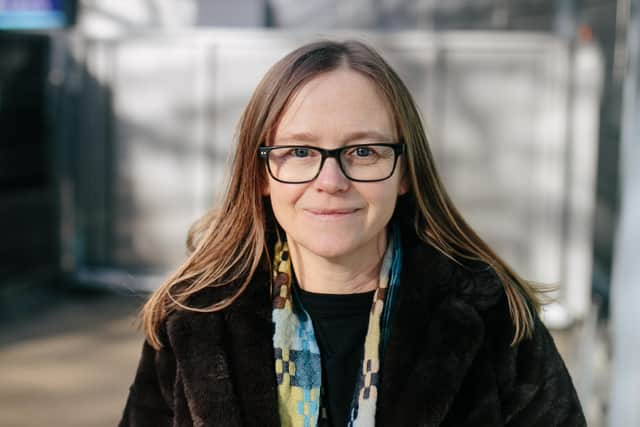 Huband fell into her sea bean hunt almost by accident. Shortly after moving to Shetland with her helicopter pilot husband in 2011, she began to suffer from a debilitating form of arthritis, and so embraced beachcombing as a pastime that was absorbing but not too physically demanding.
A conservationist by training, she started out monitoring dead seabirds for RSPB Shetland but gradually became fascinated by some of the other things she found on the beach, from mermaid's purses (the eggcases of skates or sharks) to fragments of neverspel (highly-flammable bark from the paper birch trees which grow in Canada and the northern US).
Ostensibly, then, this book is about Huband's hunt for the elusive sea bean, but in fact it is the inspiring story of a woman coming to terms with a life-changing medical condition by finding beauty and interest and wonder in the infinite variety of things she finds washed up along the shore. "It took me many years of searching before I found a sea bean of my own," she concludes, "but in this time I did return to myself."
Sea Bean: A Beachcomber's Search for a Magical Charm, by Sally Huband, Hutchinson Heinemann, £18.99