Book review: Riders on the Storm, by Alastair McIntosh
Alastair McIntosh outlines the risks of climate change, but also shows how we might navigate to a sustainable future, writes Allan Massie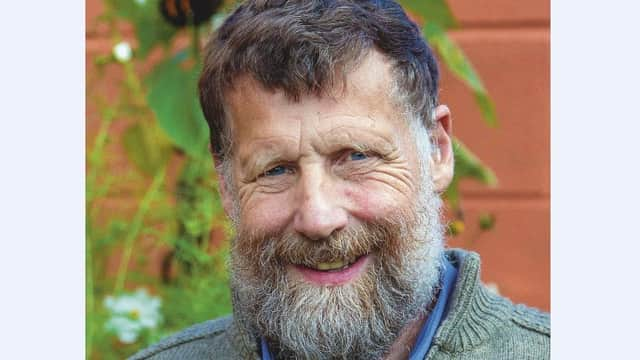 There is persuasive evidence that the world's climate is changing. This should surprise nobody. It has changed hugely in the past and did so long before homo sapiens walked the earth. The history of our species is short , a mere chapter in the big book of our planet's life. That chapter has been so brief that to some it appears presumptuous to suppose that human activity can be a chief cause of changes in the globe's climate. Until recently this was a tenable position, not least because scientific opinion was divided. Some spoke of global warming; others threatened us with a new Ice Age. They couldn't both be right , and so, some thought, both might be wrong.
This position is scarcely tenable now. Evidence of global warming and of the human contribution to this is too compelling. Alastair McIntosh presents that evidence clearly and cogently in this book. He is fair, equally critical of those in denial and of those he terms "alarmists." Both misinterpret, and consequently misuse, the science. It is as foolish to say we have only x years to save the planet as to say we can carry on merrily as before, burning fossils fuels and polluting the Earth. "The consequence of alarmism's... shrinking of the time horizons," he writes, "is that it narrows the system boundaries that could allow population and consumption changes to alter the framing of the debate."
"Thou hast multiplied the nation and not increased the joy," said the prophet Isaiah. Some leap on this warning to argue that population is the problem. "Since 1955," McIntosh notes, "world population has nearly trebled." On the other hand, "CO2 emissions from consumption have risen six-fold. Consumption has therefore twice outpaced population" and "only some of this is lifting people out of poverty."
McIntosh is well aware that it is sensitive even to mention population: "It is a wolf whistle to the hard right and spells racism to the left." Yet reality cannot be dodged: "a lower global population would mean fewer people to share any carbon budget factored in to future climate targets." Optimistically, he suggests that greater equality for women would lead to falling fertility rates.
Nevertheless, high consumption by the rich nations remains a cause of warming which may be more easily addressed. Opinions of what is acceptable can be changed, sometimes insensibly. There is abundant evidence of this in western democracies. It is not just a strict law which has deterred people from driving under the influence of alcohol. There is now a consensus that doing so is wrong and shameful. A shift in public opinion changes habits. It is quite possible that, for instance, the use of private jets might come to seem as wrong as getting behind the wheel when you have had a couple of double whiskies. Societies used to accept that fathers had a right to whip their children: spare the rod and spoil the child. Few hold that view now.
Governments can take measures to combat climate change, but a shift in the view of what is acceptable personal behaviour would also be effective. The wartime poster "Is your journey really necessary?" puts a question that is relevant today.
McIntosh writes of "the doom of climate change" as "a wake-up call to the human condition at this turning point in our biological and cultural evolution." This is not only encouraging. It is also sensible. In effect, unlike so many who have written on the subject, he sees climate change as a threat which can be met. It presents us with risk, but also with opportunity. It may be the case that we have to change to survive, but such changes as are necessary may let us flourish anew. Instead of a dying world, we have the chance and capability to make a better one.
This is a very good book because it is balanced and positive. There is no despair here. Some of the science he discusses is beyond me, much of it, indeed. But the book is welcome because it is free from the hysterical emotions commonly evident on both sides of the climate change debate.
Riders on the Storm, by Alastair McIntosh, Birlinn, 243pp, £9.99
A message from the Editor
Thank you for reading this story on our website. While I have your attention, I also have an important request to make of you.
With the coronavirus lockdown having a major impact on many of our advertisers - and consequently the revenue we receive - we are more reliant than ever on you taking out a digital subscription.
Subscribe to scotsman.com and enjoy unlimited access to Scottish news and information online and on our app. With a digital subscription, you can read more than 5 articles, see fewer ads, enjoy faster load times, and get access to exclusive newsletters and content. Visit https://www.scotsman.com/subscriptions now to sign up.