Polygon's series of novellas, Darkland Tales, is shaping up to be one of the most interesting developments in Scottish publishing. The brief is for a series of books that are "mining that seam of sedition and psychological drama that has always featured in the best of Scottish literature", with history seen "through a modern lens". It has succeeded.
Its first volume, Rizzio, had Denise Mina reimagining the murder of the ill-fated advisor to Mary, Queen of Scots, and effectively drew parallels between court gossip and social media, resentment of outsiders and ingrained privilege. Then came Jenni Fagan's Hex, which conjured up Geillis Duncan, accused of witchcraft and yet preternaturally visited by someone from the future to tell her that, frankly, misogyny won't be over any time soon. Later in the year we will get David Greig's Columba's Bones which will be intriguing. But the third offering is from Alan Warner, and it takes on one of the most fictionalised and mythologised figures in Scottish history: Charles Edward Louis John Sylvester Maria Casimir Stuart. Bonnie Prince Charlie is slightly snappier. It is a glorious book, easily read in an afternoon but with a lingering quality.
Warner's work is a strange mélange. I have always liked the more surreal works, such as These Demented Lands and The Man Who Walks, but appreciated the limping kindness of The Deadman's Pedal and the barely suppressed anger and unfunny comedy of Kitchenly 434. He is a writer whose sentences never seem "just written", but one whose every word is consciously chosen.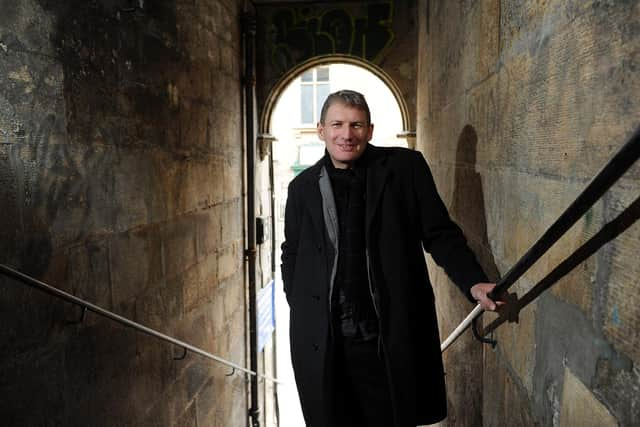 It is something of a challenge to take on the topic. Warner's book is set post-Culloden. This is not unusual territory. Although Walter Scott famously did not write about Culloden in his first Jacobite novel, Waverley, he did write about the later period in one of his weirdest novels, Redgauntlet, which also, curiously, features a drag act. It was also the backdrop to other strange novels: Naomi Mitchison's The Bull Calves, DK Broster's The Flight Of The Heron and one of John Buchan's most bizarre works, Midwinter. Fun fact: the famous "Skye Boat Song" was written by an Englishman, the 2nd Baronet Sir Harold Boulton (who was born almost a century after Culloden). There seems to be an enigma and ambiguity about Charles that authors find irresistible. In an afterword, Warner writes eloquently about how "by inventing, I hope to make the elusive, in fact the surreal, nature of 1746 appear truthful. Thus, this chronicle now seems 'true' – at least to me – in my constant and garish dreams of that incredible, often horrible, time". It is a succinct verdict with which I can wholeheartedly agree.
Warner's version is suitably a mass, or mess, of contradictions. Charles is charming and charmless, he inspires loyalty and attracts suspicion, he is a dandy in ill-fitting shoes, a man convinced of his destiny and at the whims of chance, a man who makes ribald remarks and then is sentimental. There is a good joke when he, the Pretender, is upbraided when he is disguised as an illiterate Irish serving-girl, with his allies commenting that he is not very good at pretending. It also features a fine little cadenza where a local woman talks about this unknown woman having ideas above her station and most likely being no better than she ought to be.
Towards the closing pages, Warner shows his grit, in a very daring passage. "Two poor local fishermen, nameless and unlettered as such men always are" witness the Prince's departure, but do not know which of the passengers is him. They do know that "they had turned their society into a slaughter chamber". Then comes the real kicker. They have also heard of "a similar man, another fisher of souls, who came among a people with promissory of things to come and left them again with the definite assurance of return and of glory". The pathos of the novella is in the conviction of Charles that this is a temporary setback. It is also in the conceit of a man who truly believes his family is entitled to a country – not just Scotland – who relies on interpreters.
Stylistically, Warner has chosen a shrewd path. There is no attempt to imitate 18th century prose, but a sense of otherness is given in a deliberate use of alliteration and assonance. In the opening pages we have "west in the weird silence", "capped with scalps of wet kelp, sea-wrack crammed in the stone gaps", "thinned then thickened", "not even a breeze". It is an effective way to ensure that we realise we are reading fiction, something constructed not transcribed. It continues through the whole work, right up to "passing pedlar" hot on the heels of "Pretender" (which may in fact be a political point).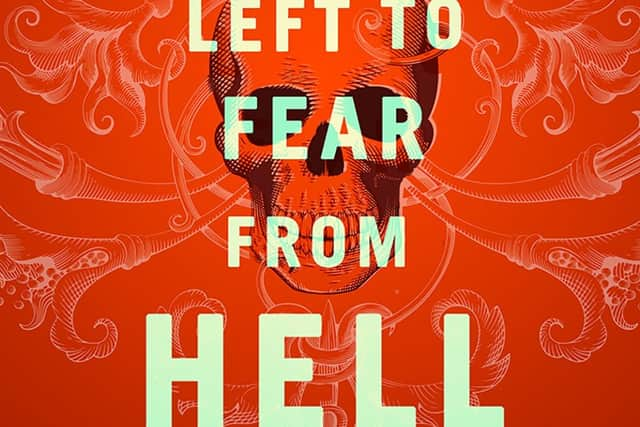 It is, to use the language of the publisher's description of the series, remarkable that there is still ore in the seam. It will be interesting to see who else will contribute to this fine venture. It would be even more interesting if some were not Scottish. All strength nonetheless to their elbow. But as for this volume, it is a triumph out of a disaster.
Nothing Left To Fear From Hell, by Alan Warner, Polygon, £10