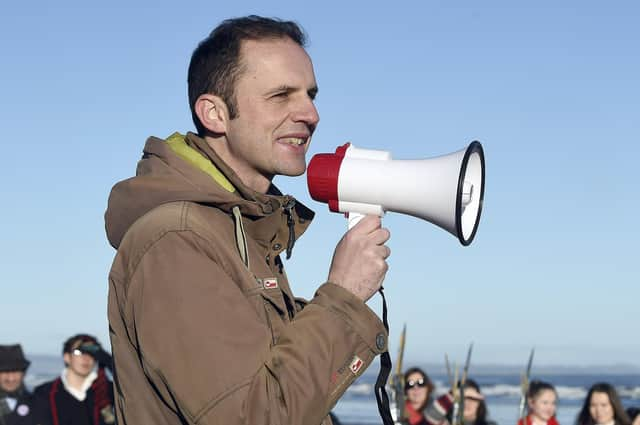 The cover of this new book by Stephen Gethins – former SNP MP for North East Fife, and now a Professor of International Relations at the University of Andrews – bears many quotes from the great and good of Scottish internationalism emphasising the timeliness of its publication at this moment, as Scotland elects a new parliament, and all parts of the UK strive to adapt to a post-Brexit world.
Gethins is of course a Scottish nationalist, who believes that Scotland should soon become an independent state with its own Foreign Ministry and policy priorities. In truth, though, his stance in this book is more that of an earnest student of Scotland's many-faceted presence on the world stage, and its possible future development, than of a polemicist arguing for independence now. As a former international worker in locations ranging from the Caucasus to Scotland House in Brussels, and a former member of the House of Commons Foreign Affairs Committee during his time as the SNP's front bench spokesman on the subject, he is also fully aware of Scotland's existing international presence as a "sub-state actor" within the UK; a presence carefully nurtured and developed by every Scottish Government since devolution, including the early Labour-led administrations of Donald Dewar, Henry McLeish and Jack McConnell.
The result is a fascinating short study which opens with an overview of Scotland's history of international connections across Europe and the world, and then proceeds to explore areas of existing activity and future potential. These include the case for a strong proactive relationship with the Scottish diaspora in North America and elsewhere; a detailed reflection on the "foreign policy" of other sub-state actors on the world stage such as Flanders, Quebec and Bavaria; and much reflection on the examples of independent statehood or greatly enhanced autonomy provided by our North European and Nordic neighbours, including Ireland, Norway, Sweden, Denmark and Greenland.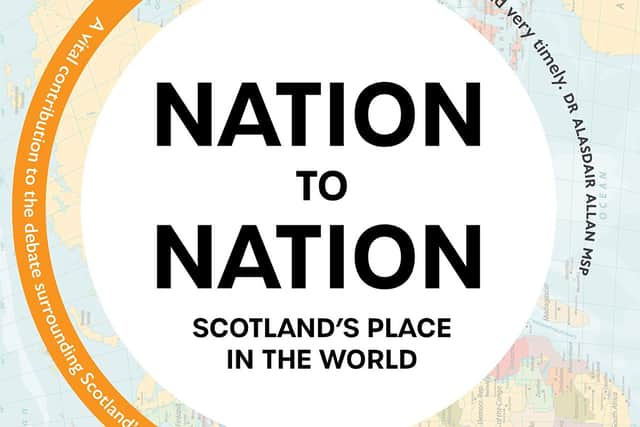 Gethins' central point is that while Scotland still has demons to confront in terms of its role in the history of Empire and slavery, it resembles other small north European countries in feeling broadly comfortable with the idea of pooling national sovereignty in co-operation with neighbours, and of building a future in a rule-governed international community. It also resembles them in its inclination to use "soft power" to increase in its influence worldwide, laying great emphasis on its contribution to culture and the arts, on the excellence of its universities and its scientific research institutions, and on its forward-looking commitments in areas such as tackling climate change.
In Gethins' view, though, the trauma of Brexit, and the increasingly blinkered attitude of the UK government towards any serious joint working with the devolved administrations, make it ever more difficult for Scotland successfully to pursue that kind of "foreign policy" within the UK; presenting us with an increasingly stark choice between independence, and a much diminished international role.
In the end, Gethins' book is slightly overlong for what it has to say, and often a little repetitive, particularly in the frequent redeployment of the same quotes from authoritative figures; it is also marred by strikingly poor proof-reading, in a text riddled with minor grammatical errors, missing words and malapropisms.
Yet if his argument might have been better presented as a well-edited long pamphlet, rather than a book that bears all the marks of over-hasty production, it still benefits greatly from Gethins' own extensive experience of the UK and Scottish presence on the international stage; and from his insight into Scotland's huge potential to play a constructive and bridge-building role among the north European family of nations, whether we do so as an independent country, or as a nation within a nation, using what powers we can to continue to make our presence felt, and to contribute to the building of a future world based on co-operation rather than conflict, and on hope and creativity, rather than on deepening environmental crisis, destruction and fear.
Nation To Nation: Scotland's Place in the World, by Stephen Gethins, Luath Press, £12.99
A message from the Editor:
Thank you for reading this article. We're more reliant on your support than ever as the shift in consumer habits brought about by coronavirus impacts our advertisers.