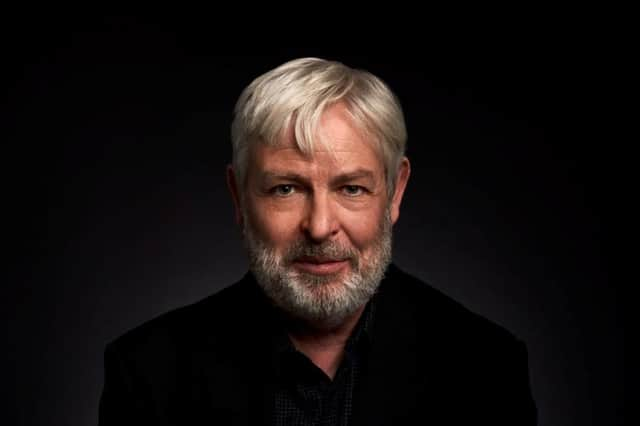 Jonathan Coe's new novel is sheer delight – well, a bittersweet delight with a dark and horrible background. Mr Wilder is Billy Wilder, the Austrian-born refugee from Nazi Germany who made good in Hollywood as a director and scriptwriter, creating some of my favourite movies, among them Sabrina, The Apartment and Some Like It Hot, the last two written with his close friend, the Romanian-born Iz Diamond, who is also a character in the novel.
The "Me" of the title is Calista, who, as a naïve Greek girl hitching and Greyhound Bus-riding round the USA in 1976 finds herself, thanks to a chance encounter, at dinner with Wilder and Diamond and their wives, in an elegant Hollywood restaurant. Their names mean little to her, though she does recognize Al Pacino eating a cheeseburger at another table. But she makes an impression, and so the story kicks off. The following year, as a music student in Athens, she is hired as an interpreter on a film about a once-famous star – Fedora - that Wilder and Diamond are making on a Greek island. This is a tad improbable, but why not? By now, even if she hasn't seen any of his movies, she has mugged up on Halliwell's Film Guide.
Calista tells the story in flashback from more than 30 years on, when she is married and living in London with her husband and two daughters, who are now the age she was when she met Mr Wilder. She composes film scores but her style is now out of fashion as Wilder's was when she met him. He and Diamond are heirs of Ernst Lubitsch and Rene Clair, and as such, being pushed aside by the young directors like Spielberg and Scorsese he calls "kids with beards." Calista does the interpreting, is accepted as a member of the crew and goes with the unit to Germany. The film is being made with German money because no Hollywood studio will back it.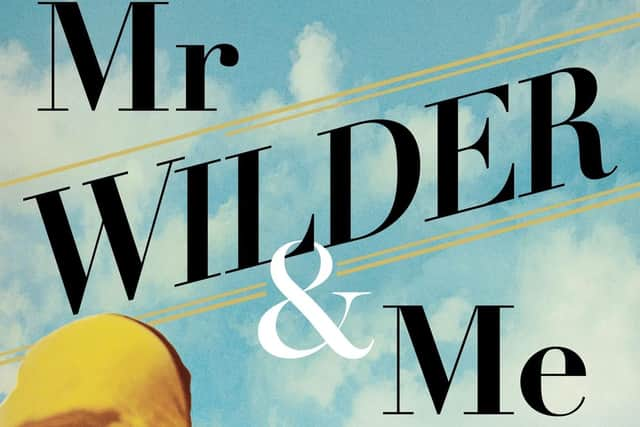 This is where the novel turns darker. Wilder had worked in Berlin, got out when the Nazis took over, and then, when attached to a film unit in the American Army, had watched the films made when the death camps were discovered. When a young German questions the truth of the Holocaust during a press conference, he says "if there was no Holocaust, where is my mother?"
Here Coe, brilliantly and daringly, has Calista concoct, from that press conference, the screenplay for the film that Wilder never made, beginning in Berlin before Hitler came to power, tracing Wilder's struggles as an émigré in Paris and America, his post-war return to Europe, and ending with that terrible question. This passage of the novel is a movie waiting to be made, but then the whole novel itself cries out to be filmed – if a director with Wilder's sureness of touch, ability to be light as a soufflé, yet clear and cold as a day of winter wind, could be found now.
It is daring, even rash, in these sour and blinkered days, of Coe to have written in the voice of a woman and a mother recollecting her youth; cultural appropriation is the cant term. That he has done so with affection and understanding may not even be held to mitigate the offence. Never mind: novels are works of the imagination, the sympathetic imagination; this is how they enlarge the reader's experience. The only valid question is: does it work?
Here, everything works beautifully. Wilder and Diamond and their wives are restored to life – there's one tender and touching scene when the wives speak to Calista of their husbands and Mrs Wilder tells her why Billy is making this film: it's really about him – he used to be on top of the world and now he isn't. This is a realization that comes to most artists. The sun is setting on their careers and so on their life.
Well, it's still sunshine for Jonathan Coe. Everybody who has seen the movie, and many who haven't, can quote the last line of Some Like It Hot: "nobody's perfect." Well, that's true of life but not always of art. That movie is perfect and the same may be said of others Wilder made with a bit of help from Diamond. So too is this lovely, bittersweet novel perfect.
Mr Wilder & Me, by Jonathan Coe, Viking, 246pp, £16.99
A message from the Editor:
Thank you for reading this story on our website. While I have your attention, I also have an important request to make of you.
The dramatic events of 2020 are having a major impact on many of our advertisers - and consequently the revenue we receive. We are now more reliant than ever on you taking out a digital subscription to support our journalism.
Joy Yates, Editorial Director