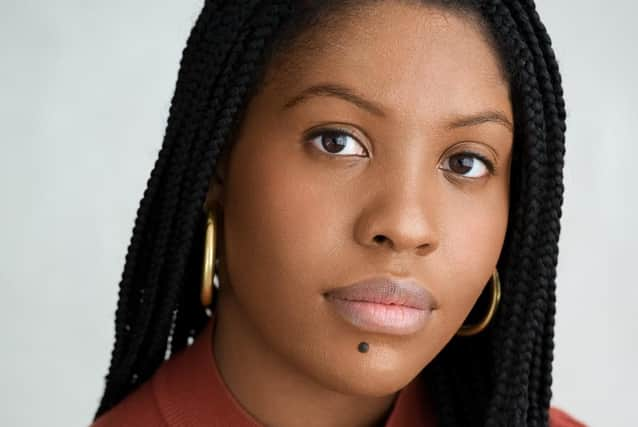 Although it comes festooned with well-deserved advance praise from Zadie Smith, Candice Carty-Williams, Jessie Burton and Diana Evans, to name but four, what piqued my interest about Raven Leilani's debut was the title. As a pedant I wondered "Why Luster?" – an acceptable, mostly American variant for the quality of gleaming – and not Lustre? The opening sentences provides a clue. "The first time we have sex we are both fully clothed, at our desks, during working hours, bathed in blue computer light. He is uptown processing a new bundle of microfiche and I am downtown handling corrections for a new Labrador detective novel." Although the novel is full of people being polished, buffed and about acquired sheen or the lack thereof, it is also about people who lust. The thematic call-and-response is set up from the outset: even before they meet in person they have the haunted varnish of the screen, part projection and part reflection. The title is almost a gauntlet from the outset: what happens when shimmers and desires fade?
Edie is young, female, black, financially stretched, the product of a chaotic childhood and her work involves massaging the egos of children's authors. Eric is middle-aged, male, white, moderately affluent, unable to have children and studies bibliographic preservation, particularly illuminated manuscripts (with detail to the glowing detail, as it were). How you choose to order that list of adjectives will probably determine some of your responses to the book. What is more important – economic status or gender? Cultural capital or skin colour?
At the end of the first chapter I think the reader is entitled to ask "What kind of novel is this, exactly?" Parts are almost like early Philip Roth in the unabashed descriptions of sexuality that almost dare the reader to be embarrassed (the beginning includes finger-sucking, Eric calling Edie a "f***ing slut," details about what type of batteries her vibrator takes and so on). But it's more subtle than that, as there is a very precise anxiety about the reality of desire. "You are not a dozen gerbils in a skin casing," she consoles herself. She analyses their relationship, and the different attitudes towards the body, in the very moment of experiencing it. Is it a kind of comedy of manners, a wry dissection? There is a cringe-inducing moment where she notes "how he cautiously says African-American. How he absolutely refuses to say the word black." Likewise, the age-gap is ameliorated by "more stable finances and a different understanding of the clitoris… the potent drug of a keen power imbalance." But the mutual desire has some complications. Edie – like the reader – is aware that he is married. Their first date is at an amusement park, with a "high-fructose sun." They ride the roller-coaster, and it is hard not to see a metaphor already. Is this a tragedy in the making? Where's the plunge?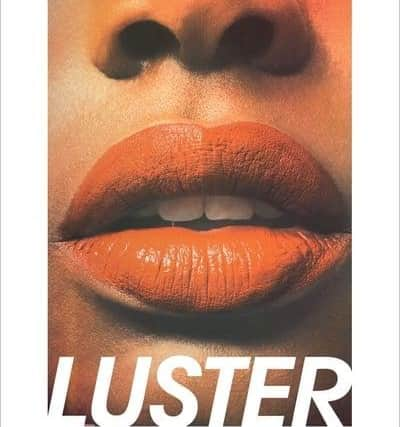 It is clear about what it is not. The city rather than the suburbs is described as "insisting on its enormity like some big-dick postmodernist fiction and still beautiful despite its knowledge of itself." At one point Edie sees the company's "Diversity Giveaway" which mercilessly parodies the preponderance of slave narratives and "a book about a Cantonese restaurant, which may or may not have been written by a white woman from Utah." Stylistically, it is remarkable. There is wit, there is shock, there is sharp observation, but perhaps its defining feature is extending, unspooling sentences. At a retro-disco, one sentence alone extends to well over a page. The effect is both breathless and daringly uncontrolled (which can only be achieved by a writer in complete control). The apercus, the images, the dialogues of misunderstanding are all done exceptionally.
Plot is perhaps weaker. Edie loses her job, which is at least foregrounded. Her poverty increases. Since the narrative must advance, the twist is that she is invited to stay by Eric's wife, who seems less keen on the open marriage situation. These parts of dialogue crackle, and in terms of genre the reader expects something gothic (particularly since the wife conducts autopsies). But it's a tad too expedient, as is the introduction of the black adopted daughter with ambitions to write fan-fiction. Edie (I slightly sighed at this) also has aesthetic hopes, and one of the engines of the latter part is "will she accomplish her aim to be a capital A Artist?" Edie's inability to paint a self-portrait is clever. Given she is often told what the problem with her generation is, the novel is bold in saying that she is not a cipher for any number of individuals but one in her own right.
Luster brims with wit and insight, and even its generic instability ought to be understood as a virtue, a refusal to be pigeon-holed. Its triumph is actually quite an old fashioned one. Edie may rage against stereotypical slave narratives, but isn't she enslaved to student loan debt and rotten delivery jobs? Is she liberated, or is "the office slut"? Is her deployment of liberal guilt and "respective tokenism" a meek capitulation or a smart strategy? The novel doesn't judge, but the reader must be forced to ask the questions.
Luster, by Raven Leilani, Picador, £14.99
A message from the Editor
Thank you for reading this article. We're more reliant on your support than ever as the shift in consumer habits brought about by coronavirus impacts our advertisers.
Joy Yates, Editorial Director