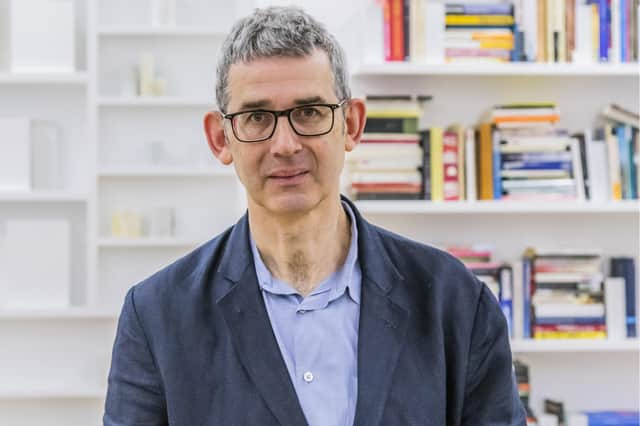 Everyone who bought, read and loved Edmund de Waal's first book. The Hare With Amber Eyes, will find equal interest and delight in Letters to Camondo. It is a beautiful and fascinating book, even if its last pages are painful and depressing. It is also beautifully produced, on good paper with fine illustrations, and how Chatto & Windus can do this at less than the price of many shoddily-published novels beats me.
The Camondo of the title died in 1936, so the letters are addressed to his spirit. He belonged, like de Waal's mother's family, the Ephrussi, and Marcel Proust's mother, to the immensely rich "haute Juiverie" who flourished in the years of the Second Empire and were ornaments of the Belle Éqoque. The 1789 French Revolution had liberated Jews, giving them citizenship, Enterprising ones flocked to Paris, the Camondos from Istanbul, and flourished astonishingly, becoming immensely rich as bankers and in commerce. They were generous patrons of all arts, accepted in high society and given Napoleonic titles: Moise de Camondo was a count. They built magnificent houses around the Parc Monceau (where Proust's narrator played with Swann's daughter Gilberte) and filled them with works of art.
Moise de Camono's taste was impeccable. Inevitably their wealth provoked anti-Semitism. Nevertheless, throughout the years of the Second Empire and Third Republic, there was no country where bourgeois and haut-bourgeois Jews flourished as they did in France. Far from seeing themselves as "rootless cosmopolitans" (though in the French manner they called themselves Israelites rather than Jews), they were or had become French and French patriots.
When Moise died, he left his beautiful house and great collection, which de Waal describes with loving appreciation, to the French state. It was to be a museum, preserved as it was, with nothing sold or to be lent. The museum is not in his name but commemorates his son Nissim, a pilot shot down over German lines and killed in September 1917, "mort pour la France", and awarded a posthumous Legion d'Honneur.
Chapters of the book describe the collections, with pages of beautiful illustrations, and life in the house in the rue Monceau with its dozen servants and grand dinners, menus attached. There are reproductions too of portraits of beautiful girls, daughters and granddaughters painted by Renoir. Then the extended family with a vast cousinship spread itself beyond Paris, with chateaux in the Ile-de-France and villas on the Riviera. Huge sums were given to charities, money spent also on hunting and racing. De Waal describes its life with a tender fascination. One might like to learn more about the sources of its vast wealth, but, for the moment it may be enough to delight in the idyllic perfection de Waal presents to us.
Even as you do so you cannot but be aware of its fragility, cannot forget the madness and horror in the ascendant across the Rhine, madness and horror against which wealth and high culture offered no defence. Yet for a little, even after the debacle of 1940 with France occupied by Nazi Germany, some sort of denial seems to have persisted. There is a photograph of Moise's grand-daughter Fanny putting her show-jumper Pamplemousse over fences in August 1942. Now there is another plaque in the Musée Nassim. It records that Moise's daughter Beatrice, her children Fanny and Bertrand and her husband Leon Reinach were deported 1943-4: "Sont morts a'Auschwitz."
The Musée Nassim is still there in the care of the Musée des Arts Decoratifs. Perhaps the opening hours are even the same as those announced when it was opened in 1936. No doubt it has been closed during our current pandemic. I hope so, for it bears witness to the survival of what that other pandemic that Klaus Mann called "the brown plague" which set out to destroy for all time in the evil madness of the death-camps, that realisation of the hell which for centuries had been only imagined.
This is a marvellous book, elegant, tender, loving, appreciative, disturbing, a reminder of both the fragility and resilience of high culture, indeed civilisation.
Letters to Camondo, by Edmund de Waal, Chatto & Windus, 182pp, £14.99
A message from the Editor:
Thank you for reading this article. We're more reliant on your support than ever as the shift in consumer habits brought about by coronavirus impacts our advertisers.