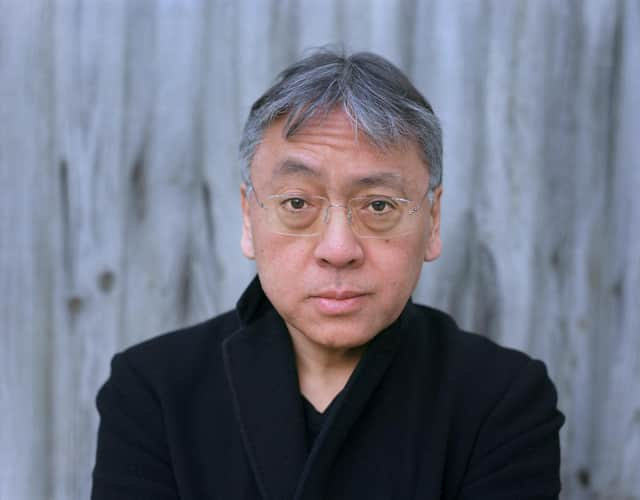 Kazuo Ishiguro is the first British winner of the Nobel Prize for Literature since William Golding scooped it in 1983. The Nobel judges in their citation called him one "who in novels of great emotional force has uncovered the abyss beneath our illusory sense of connection with the world." Whether there is indeed such an abyss and whether our sense of connection with the world is indeed illusory may be matter for argument or dismissed as merely pretentious Nobel-speak. More to the point, however, I wouldn't describe Ishiguro's novels as having "great emotional force." The emotion in his fiction is rather delicate and restrained.
As for our sense of connection with the world, Klara, the narrator of his new novel, is a robot, of a variety classified as an Artificial Friend (AF). She is powered by the sun and when the novel begins she has been placed by her manager in the window of a department store in an unnamed American city. She is on show to attract a buyer. Given that Klara has evidently been programmed to have feelings and be capable of empathy, the uncomfortable shadow of the slave-market lies over this, even though a robot, not being human, may properly be regarded as only an expensive piece of merchandise. Nevertheless Klara says, "I believe I do have feelings."
Certainly when she is bought as an AF for a troubled girl called Josie, who has indeed aroused her interest from the first day she came window-shopping, she quickly adds affection for her to the sense of responsibility for which she is programmed, and the developing friendship provokes the enmity of a Mrs Danvers-type housekeeper who had previously acted as Josie's carer. Fortunately Josie's teenage boyfriend is more welcoming to the AF, and hopes that Klara's tender care can cure Josie of the mysterious condition that afflicts her.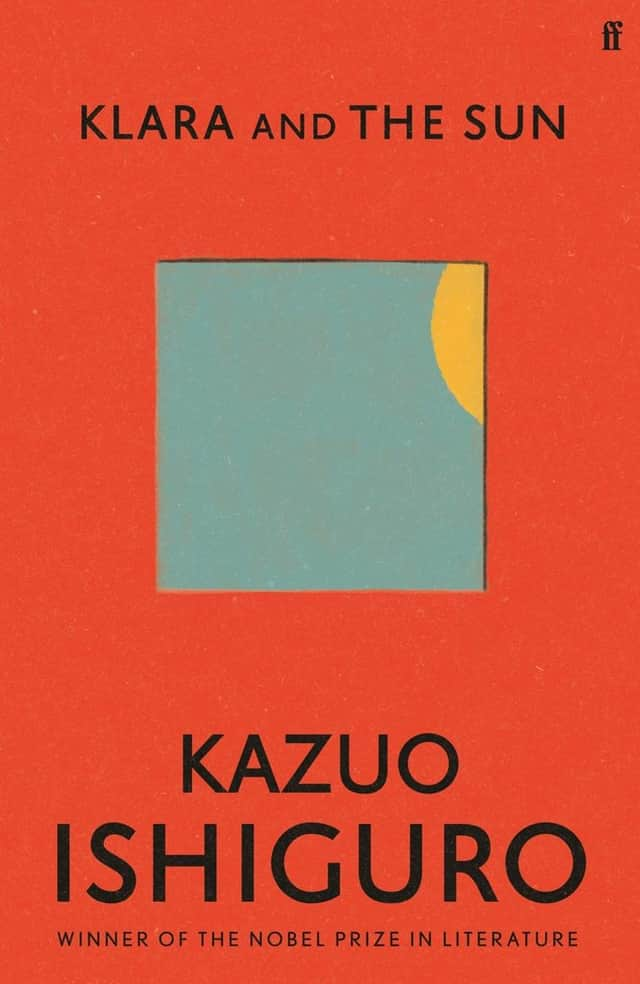 The novel is an uneasy hybrid. It is partly about teenage uncertainties, anxieties and aspirations, all seen through the AF's eye which is both sympathetic and puzzled. This, once you have accepted the device of a robot-narrator, is generally good. Ishiguro has always written well about young people.
Yet by choosing a robot as narrator Ishiguro is also announcing that his ambition goes beyond writing the sort of domestic coming-of-age novel that Josie's character and circumstances seem to call for. There must also be public themes, questions for our time. Do, for instance, the rapid strides made in the development of artificial intelligence and robots call into question what it means to be human? Is there something "irreplaceable" in each of us, what indeed we have been accustomed to call a soul. Is society falling apart? Is some variety of Fascism taking root in America? All these things are discussible on the comment pages of newspapers. To be brought effectively into a novel they have to arise from the dramatic situation of the characters; and this doesn't happen here. Perhaps the choice of a robot as a narrator who is an active character as well as an observer made this too difficult to be successfully brought off.
Ishiguro has always been a novelist and short story writer who came at things from an unusual, sometimes agreeably surprising, angle. He has always written with intelligence and charm. He still does. But over the years he has moved ever further from the novel of character and social observation towards writing about Big Themes: cloning, harvesting of human organs, artificial intelligence – all, as I say, matters for discussion, leader-page articles, blogs, lectures, debates.
It is ridiculous of course to ask that a novelist should retrace his steps and go back to writing the sort of things he used to write, but it is not ridiculous to regret the move away from the merely human. It is not ridiculous to find comedy disappearing from a writer's work. There are still things to enjoy inn this novel, and I guess that many of Ishiguro's admirers will lap it up. But for me there is an emptiness here, too much also that is merely discussible.
Klara and the Sun, by Kazuo Ishiguro, Faber & Faber, 307pp, £20
A message from the Editor
Thank you for reading this article. We're more reliant on your support than ever as the shift in consumer habits brought about by coronavirus impacts our advertisers.