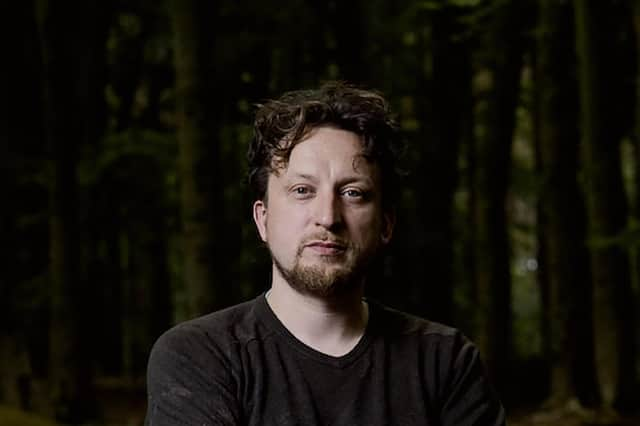 Dystopian novels commonly have two weaknesses. First, the set-up is more interesting than the story. This, for instance, was the case with Aldous Huxley's Brave New World. Second, there is a lack of human interest because the characters lack individuality. The trap they are caught in may grip; they themselves do not. They exist only as representative figures. You may lay that charge against Nineteen Eighty-Four.
Ewan Morrison's new novel is different. Written during our plague year and imagining how we might respond to a still more terrible pandemic, it is first and foremost a terrific and gripping story which asks questions, engages the imagination and offers surprise with a couple of twists in the tail. It is not only a "what has happened to bring us to this state?" novel; it is also a "what happens next?" one; a masterclass in storytelling.
The set-up can be briefly described. Ed, a divorced father of two, formerly an investigative journalist, now a self-taught disaster-scientist with a history of alcoholism and mental disorder, is certain the next pandemic will be the big one. For five years he has been preparing a safe-house in hill country. Now, certain it is beginning, he abducts his children, 15-year-old Haley and eight-year-old Ben, on a father's visiting day, and carries them to the safe house. Its other inmates are Ray, an alcoholic tough on the wagon, motherly, buxom Meg, and her son, Danny, who is 17. There is also a frightening woman called Kade who patrols the perimeter of the camp. The children miss their mother. Against his own rules Ed goes to fetch her. She is a sceptic, thinks Ed mad and his talk of the pandemic crazy. Now read on.
What, apart from curiosity, makes the reading-on irresistible is the narrative voice. All novels, I often think, stand or fall by the narrative voice, whether first or third person. Here it belongs to Haley and it is wonderful. There are faint echoes of Salinger's Holden Caulfield, classic voice of teenage uncertainties, but Haley, anxious (for good reason), puzzled, angry, loving, ironic, is entirely herself, and entrancing. Her narrative is undercut or intertwined with passages from Ed's "Manual for Survival" and her own "How To..." guidelines for anyone who has survived the pandemic to learn from. In short, Haley is a triumph and because the voice is right, the novel is right.
There is much practical instruction, ranging from what you might call a hi-tech boy scout's handbook to how to milk a sheep or amputate a leg, and this gives ballast to the narrative. Essentially, however, like all good novels, it's an exploration of human relationships and different kinds of love: married love and failure of married love; parental love; the love, coupled with irritation, that children have for their parents; teenage love. Being about love, it is also about responsibility, for yourself and others. Consequently it is also, and not only for Haley, about stripping yourself of illusions, coming to see things as they are, and accepting reality rather than dodging or hiding from it. Life is about learning how to live better. Schooled by experience, you can reach understanding. This is the theme of much classic fiction: think of Pip in Great Expectations.
Moreover, because the novel is what DH Lawrence called "the one bright book of life," there is comedy here too, the comedy of misunderstanding, the comedy also of seeing and accepting things as they are. "Lord, what fools these mortals be" – and Haley is often very funny, both when she sees things wrong and when she sees them right. It's unusual for a dystopian novel to be rich in humanity, but this one is.
Ewan Morrison has been recognized as the best or certainly most interesting Scottish novelist of his generation, and this is the best book he has yet written. I suppose some fools will accuse him of cultural appropriation for choosing to write in the voice of a teenage girl. Well, there is no shortage of fools in the world, and never has been. There is, however, a shortage of novels that can make you both feel and think as this one does.
How to survive everything, by Ewan Morrison, Contraband, 339pp, £9.99
A message from the Editor:
Thank you for reading this article. We're more reliant on your support than ever as the shift in consumer habits brought about by coronavirus impacts our advertisers.