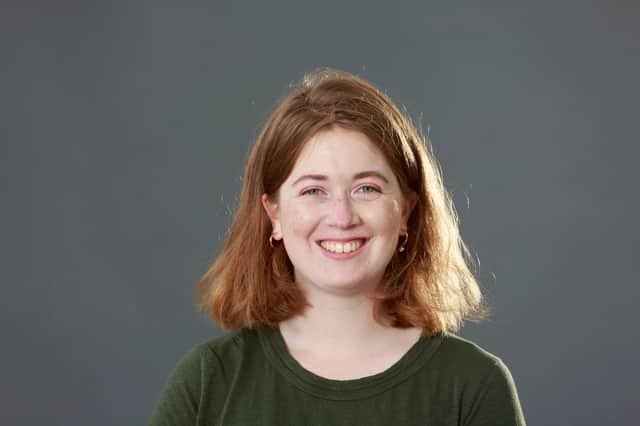 Second novels are often difficult. An author's first novel will often have been long pondered, material matured in memory and imagination. If it is a critical and popular success, the author is under pressure. Fiona Mozley's first, Elmet, was a remarkable book with a distinctive voice. It was shortlisted for the Booker, and with good reason. What to do next?
Hot Stew is the answer, and it is very different. If Elmet was a full-bodied wine that had lain maturing for years in the cellars, Hot Stew is like a young sparkling wine with more fizz than taste, lively, enjoyable, insubstantial. The publishers offer this judgement or recommendation on the front cover: "a rollicking tale"; fair enough.
It is set mostly in Soho, that much-loved little quarter of London, shabby and friendly, a touch sordid with a lurking sense of danger. It's hard for novelist to go wrong with Soho or indeed Fitzrovia, its extension on the north side of Oxford Street. High life and low life hold hands there. That said, Mozley's Soho is a sugared dreamland even though there is violence in the novel. She underplays the bleakness which you can find in, for instance, DJ Taylor's James Ross novels. There is schmaltz here, reminiscent of the novels Wolf Mankowitz used to write about the East End.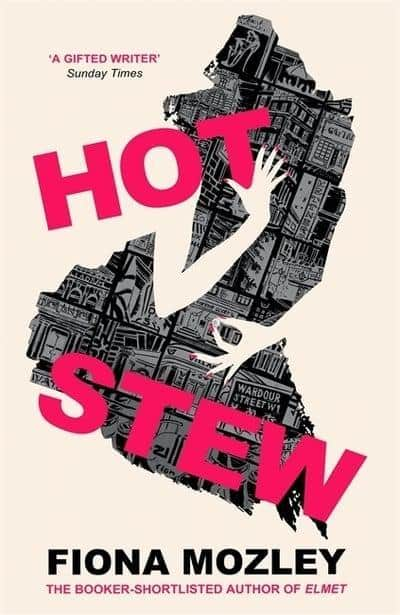 The outline of the story is simple. It centres on a brothel, run somewhat improbably as a co-operative. Hence the novel's title, "stew" being late Mediaeval and Tudor slang for a brothel. Precious and Valerie, the latter retired from active service as a prostitute, both with, not surprisingly, hearts of gold, live in domestic bliss on the top floor. The lower floors are working quarters and the basement is occupied by derelicts and outcasts.
All this is now threatened. The owner of the property, a very rich young woman called Agatha, wants to expel the prostitutes and re-develop the building as luxury flats. It's a common story and one that is sadly completely credible.
This is more than can be said for Agatha, youngest daughter born to a very old and rich property developer with a criminal past, now happily dead. She has inherited not only his fortune, but also his right-hand man, fixer, organizer of violence etc, and has a tiresome and improbable mother. There is also a sub-plot featuring a group who were at Cambridge together and are finding, or failing to find, their feet in a world governed by money and greed.
They are quite, but not very, interesting. Their involvement with the brothel plot is somewhat peripheral. Indeed, the better or more interesting passages dealing with them seem to belong to a different and more serious novel.
Mozley writes with great verve and lively invention. Yet, while there are some good comic passages, and the central theme – which is the destructive power of money and its disregard for human values – will meet with approval from many readers, the novel veers too often into what is fanciful rather than imaginative. The register is inconsistent. There are too many scenes which simply don't work and this makes for an impression of incoherence. A severe editor might have suggested revision which would have cut many passages and improved the novel by eliminating much that seems self-indulgent.
Mozley is very talented, there is no doubt about that. There is much that is enjoyable here. But the novel is badly structured and incoherent. At moments it is a comic extravaganza; at others it promises to deal with genuine emotions and real questions, then draws back. Mozley hasn't fallen at the second novel hurdle, but she hasn't quite cleared it and so stumbles before regaining her balance. I have no doubt that she will write better novels, ones which more fully engage with the realities of experience. This book may then be recognized as a holding action, a staging-post on what should be a distinguished career.
Hot Stew, by Fiona Mozley, John Murray, 311pp, £16.99
A message from the Editor
Thank you for reading this article. We're more reliant on your support than ever as the shift in consumer habits brought about by coronavirus impacts our advertisers.