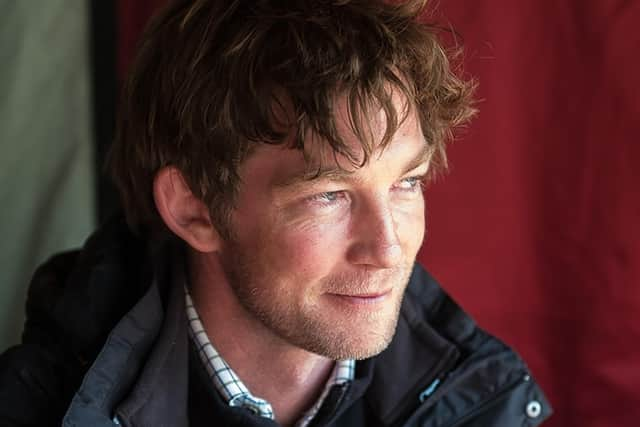 It would be somewhat curious if this were not a somewhat curious book. The first part of Horatio Clare's memoir, subtitled "A Journey through Madness, Mania & Healing" details with admirable candour the delusions and warning signs in the run up to him being sectioned. The second part deals with his understandable desire to know more about mental health provision and the drugs, prescribed and un-prescribed, he took. How the two parts correlate might turn the reader into a diagnostician.
The opening sections are written with artful and deliberate derangement. It begins with a family skiing holiday, and Clare is paranoid; rightly so as he is trying to take his personal stash of cannabis through customs. Then it edges, by slow steps, into the abyss. The ski resort is actually a conference to prove we are capable of world peace. Everyone is from another country's secret services. A TV report about drones over an airport is proof that aliens have made first contact. Every innocent remark has to be decoded.
Parts here use a strategy of giving us Clare's recollection of events in counterpoint with his partner's rather more candid assessment. What might have seemed innocuous if deeply embarrassing behaviour caused by drugs and drink is seen by others as a dangerous and almost aggressive stance. There is a degree of self-flagellation in his (later) admissions and realisations about the state he was in.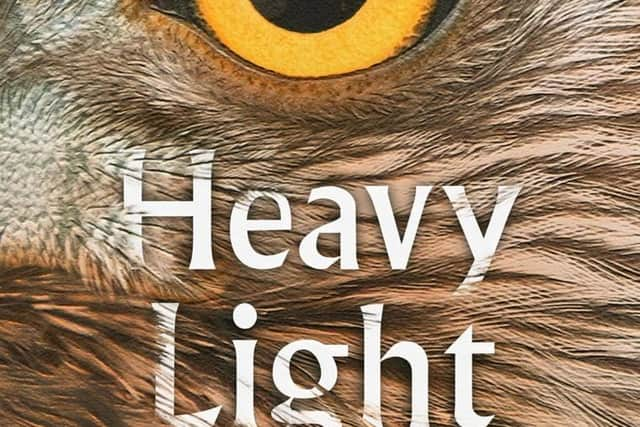 It spirals, and gets rapidly worse on their return to Britain. Clare is convinced he has to leave his partner and child, and does. On a vertiginous "high," Clare thinks Kylie Minogue is going to marry him, that everywhere is bugged (actually, not that delusional) and eventually, as part of a false flag operation the radio told him to do, ends up crashing his car into a dam, being found later by the police wandering naked. Even at this point he was not sectioned.
I have little personal experience of the states of mind Clare describes with such clarity, although when I was in hospital after life-saving surgery and on a great deal of medication, I was firmly convinced the nurses were part of a Satanic cult and that I had hidden a sacred crystal swan in the Intensive Care Unit. I even told the doctor this, in confidence, during an assessment. Do we believe our delusions? Clare did so, and I do not disbelieve him. We are all the authors of our own fantasies; mine was predictably religious and his involved covert operations of great significance, to better the world. This becomes problematic in the book's latter part.
Clare is eventually sectioned, and his description of the process rings true. There is a caveat here. He is mentally acute enough to say that he can read the situation to work the system, to tell 'em what they want to hear. How much of this propensity bleeds into the account? The vignettes of the other patients are done with sensitivity, but the reference to One Flew Over The Cuckoo's Nest (and the subtler nods at it – the vision of birds through bars as it were) provokes a twitch of "really?" But he is, to quote his therapist, on the path of healing not curing. Therein lies the quandary of the later section.
The book morphs from confessional memoir to investigative reportage, as Clare looks into mental health treatment. He was offered three drugs while sectioned, with the appropriate required reading about side-effects and possible impacts. He was certain that lithium, which has been by some linked to apathy and lack of creativity, would hamper him. This part of the book is a staunch, even strident, polemic that pharmaceuticals are not the answer. The weird aspect is that so much is so redolent of his account of his own mania. Flushing the drugs will be a benefit to all. Governments are lazy or corrupt. He is the messianic undercover agent, exposing Big Pharma.
There are moments of dissociation. The professional whom he admires most because he agrees with him over cannabis use, about which Clare has written eloquently in Truant, says "I don't think there's a single answer". Yet later, we are told that the trauma therapy he received would have "unquestionably" helped his depressive late father and his half-sister who committed suicide. It is a shuddersome piece of not listening. There's no magic bullet, except my magic bullet. It even extends to the relationship with his partner, who recommends – and it is admirable he includes this – that recommending that readers stop their medications might not be the best idea. Indeed, the patterns of behaviour from mania continue; reluctant to take his medications he lies to his partner he is taking them, just as he lied before about cannabis.
Yet, the heart of the book is sincere and the linguistic skill exemplary. I can't think of a more astute way to begin the discussions about mental health that must begin than his analysis of how phrases like "I cracked up" or "I broke down" or "I lost it" can have very different meanings in different contexts. There is only a spectrum of psychological states. My mantra are my Dad's words: "is it fixable?"
Heavy Light, by Horatio Clare, Chatto & Windus, £16.99
A message from the Editor:
Thank you for reading this article. We're more reliant on your support than ever as the shift in consumer habits brought about by coronavirus impacts our advertisers.