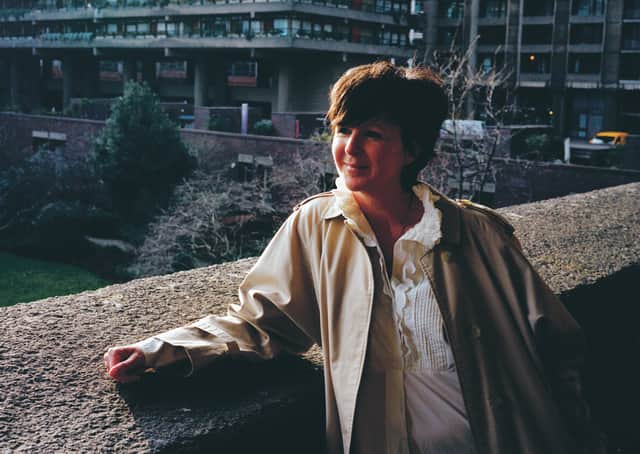 Oliva Laing PIC: Sophie Davidson
There are collections I admire particularly because of their diversity (GK Chesterton was a master at this, with, for example Tremendous Trifles covering such things as "A Piece Of Chalk", "The Advantages Of Having One Leg" and "What I Found In My Pocket"). Others are thematically unified, where the author circles around particular concerns, such as Kathleen Jamie's various ecological and environmental forays. Neither is inherently better. What can be worrying is the essay collection as a "make-book". I remember one review of a collection by a well-known English novelist which maintained the only person who would benefit from the book was the author, as he could now throw out his clippings file.
Laing is an intelligent and acute writer, and this book is certainly interesting and assuredly well-written. I very much admired her three non-fiction books, To The River, The Trip To Echo Spring and especially The Lonely City, although I was less impressed by her novel, Crudo. That said, I am probably in a minority since it was a bestseller and won the James Tait Black Prize. Since I do find her work always worth reading, it was unsettling to experience a kind of déjà vu while reading Funny Weather, and to realise that it was déjà lu: I'd read that piece in the Guardian or the New Statesman.

It is certainly eclectic in its topics. These begin with a series on visual artists, including David Hockney, Joseph Cornell, Georgia O'Keeffe and the under-rated Agnes Martin. The next section is columns from Frieze magazine, which are breezy and angry at the same time, and more limned to the immediate. There are profiles of four women; Hilary Mantel, Sarah Lucas, Ali Smith and Chantal Joffe, followed by two more aesthetically polemical essays. After that we have some what I might call "fugitive pieces" including a memoir-esque about her time "off-grid" and protesting against road-building, eight book reviews, "Love Letters" to figures such as David Bowie and John Berger (I might personally have called them elegies or obituaries) and a final transcription of an interview. So plenty of diverse matter and material.

Does it cohere? To an extent, yes. In the introduction, Laing pays homage to the queer-studies writer Eve Kosofsky Sedgwick, especially "Paranoid Reading And Reparative Reading, Or, You're So Paranoid, You Probably Think This Essay Is a About You". The central conceit is that paranoid reading is "identifying poison" and reparative reading is "finding nourishment". In a way it is a strange mirror to Susan Sontag's essay "Against Interpretation", with its call for "in place of a hermeneutics, we need an erotics of art". But Laing is certainly not for a languid luxuriance. Art has to be weaponised. As Kafka put it, "a book must be the axe for the frozen sea within us". Here the frozen sea is within and without, and involves the political, feminist and trans rights, the apocalyptic, the way in which HIV changed perceptions if not policies and much more. Writing about Chris Kraus, Laing identifies her own aesthetic via their mutual interest in the work of Kathy Acker. "The fluid, fragmentary nature of identity, the shattered world with its abysmal imbalances of power." That quote shows the stylist she is, with the alliteration on "f" and the assonant "bm", "mb". Laing doesn't go in for flashy similes, but the prose has cadence, and she can switch register deftly. In an essay about conceptual art she moves from flourish to flourish – it would "a banger in the face of stuffy, elitist modernism" wanting to "blow the bloody doors off the venerable white cube of the gallery". (For those not au fait with modern art, White Cube is a gallery).

She is all for "the anonymous, the cobbled together, the hand-me-down, the postscript; the collaborations between strangers that marry jubilantly, that don't quite fit". It is what I would call a traditionally avant-garde ideal, rarely realised. The polymorphous perverse, the bricolage, can seem somewhat old hat sometimes. In terms of production, I suppose one good thing about the internet is that if you can't immediately visualise Agnes Martin or Derek Jarman's garden (there are no illustrations), then you can be taken there (and your interest will be noted).

We all have our lodestones. I would have been more intrigued by a book where Laing takes on other figures that chime with her concerns – Beuys, say, or Leigh Bowery – or even what she does not like. Her moral clarion for compassion is admirable, but it seems a bad fit with the denunciations in the book of those with whom she disagrees.

The final "interview" is passing weird. Recounting the subject – Joseph Keckler – lauding her seems a bit gauche ("Your writing is many things at once"). She manages to plug her next book, which is also highlighted in the author biography. I'd rather read the next work by Laing than Laing réchauffée. 


Funny Weather: Art In An Emergency, by Olivia Laing, Picador, £20