There was a time, until relatively recently, when pre-Reformation mystics, who were predominantly female, were dismissed as anomalies, eccentrics, curiosities or just plain bonkers. There is no tradition in these isles of veneration similar to the way that Bernini sculpted St Teresa of Avila, or the acclaim given to the "little way" of St Thérèse of Lisieux (whose influence apparently cured the infant blindness of Edith Piaf), or the esteem in which the music of Hildegard of Bingen in now held, even if her "visionary" philosophy in now little read. That said, there have been recent developments particularly around two figures: Julian of Norwich and Margery Kempe. Mary Wellesley has written an excellent book about medieval manuscripts in which both feature prominently, and now, at least, there are decent paperback editions of the books by Julian and Kempe which had such a tumultuous history. In an afterword to this striking, elegant novel, Victoria MacKenzie sets out the elevator-pitch version. Kempe wrote the first autobiography by anyone in England, female or male, and Julian is the first named female author in our literary history. This novel's superlative quality, however, is not so much about that they said, but what they said.
Julian and Kempe did meet, in 1413. Most of the novel is narrated in parallel, with alternating sections between the two. It moves towards that meeting inexorably. The parallel structure works because there are very few points of resemblance between them. Both were married (Julian was a widow), and both were mothers (though Julian lost her only child). Both had visions, but they manifested themselves in very different ways.
Initially, Julian only had her "shewings"; once she became an anchoress she worked and reworked her understanding of them. For clarity, I should note what being an anchoress meant. It was immuration, in a room ten by six by eight by six paces in size, where she had died to the world. She saw no-one, and even visitors spoke through a veil. Her writing seems to have been something more than a way to be outside of her self-chosen cell. Kempe's visions were far more extravagant, and in a way bumptious. When neighbours and family turned on her, she became more and more certain that they would see her in heaven seated with the Trinity, the Virgin, Mary Magdalene and the Apostles. She went around the town having "conversations" about what Jesus said to her, which, strictly speaking, was not preaching. She also distracted congregations and town-goers with her uncontrollable weeping and wailing. It seems these coincided with the birth of her first child, though to say it was "just" post-partum psychosis is unfair and unwise. So one is cloistered and the other the subject of gossip and innuendo; one is set apart from the world and the other rubs the world's face in the Word.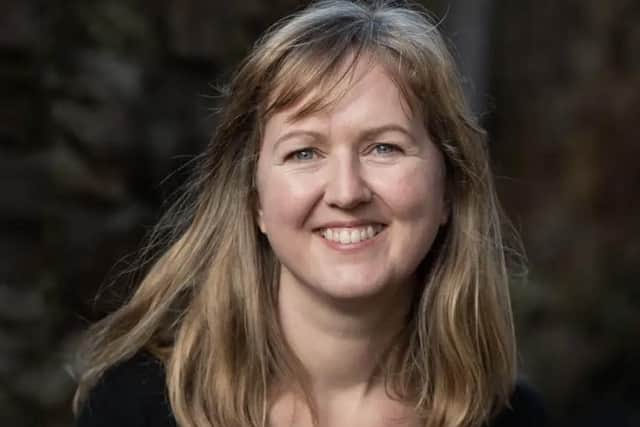 MacKenzie has a good ear for the timbre of the two voices. Julian is clipped, honed, reduced to essentials. Kempe is exuberant, gossipy, at moments petulant. Both, in MacKenzie's version, have their own poetry, and it is judged very carefully. Of course, any reader who knows anything about the authors is waiting for the famous quotes to drop, and yet when they do it is done very seamlessly. The best aspect of the novel is that they are not there as mystics, but humans, with struggles, aspirations, regrets, insights and choices. These two remarkable people could never be there as paste-board representative medieval women. The period detail is there, but never ostentatiously, and perhaps most evident in both Julian and Kempe's fear of being deemed heretical.
I did worry that the book might just be an exercise in poetically executed "here's an interesting thing from the past which you might or might not know" – and for the medieval history geeks, yes, the discovery of the most complete Kempe manuscript by a country house guest in 1934 when he was looking for ping-pong balls is here. Fleetingly, I am glad to say: she was more important that toff's table tennis. Sometimes, it is also better not to "put the ocean in a carafe" as Flaubert said. Another novelist can deal with Kempe's visits to Russia, Venice, Jerusalem and Santiago. Here it is not the picaresque and the picturesque but the almost magnetic necessity between the two souls which is key.
The thing which intrigued me on finishing this book is the question of modern relevance. Julian and Kempe represent two different paths for the contemporary church. In the broadest of terms, Kempe is the charismatic – emotive, resolutely evangelical, noisy. Julian is a form of quietist – traditional, private, disengaged with much except her own thoughts. That they have their one moment of connection and recognition is done sublimely, and would that our current querrelsome factions had a similar sense of grace. A novel like this requires exquisite balance, not to tip the hand towards one or other of the paired yet opposing characters. This achieves this admirably. It would also be a clever choice for the National Theatre of Scotland to adapt.
For Thy Great Pain Have Mercy On My Little Pain, by Victoria MacKenzie, Bloomsbury, £14.99