Book review: Don Roberto: The Adventure of Being Cunninghame Graham, by James Jauncey
A laird who actively campaigned for workers' rights and a politician who was active in three different political parties, Cunninghame Graham was a bundle of contradictions, but this new biography allows us to know him better and admire him more, writes Allan Massie
James Jauncey gives this biography a subtitle: "The Adventure of Being Cunninghame Graham". His life was an adventure indeed: a Scottish laird who was a gaucho in Argentina and Paraguay, a Liberal MP briefly imprisoned after a demonstration in Trafalgar Square, an ally of Keir Hardie in fighting for an eight-hour working day for miners and with Hardie a founder of the Scottish Labour Party, a prolific writer admired greatly by his friend Joseph Conrad, a great horseman, a traveller in North Africa, and in old age the first president of the SNP.
Born in1852, Graham was a direct descendant of the first Stuart king, Robert II. James Jauncey's mother, Jean, was his great-niece. He was her hero and she wrote a biography, Gaucho Laird, 20 years ago. (Her first husband, the author's father, a law lord. thought him "an old fraud".) Jauncy is with his mother, however, while indicating why his father held that view. Don Roberto was a man of many talents, a magnificent figure whose admirers included Bernard Shaw and Hugh MacDiarmid, but touching life at so many points, his enthusiasms were shifting, and he met with more failure than success.
Money was always a problem. His father became insane and Gartmore, the Graham family estate, was heavily mortgaged and in the hands of the lawyers. Robert first went to Argentina in an attempt to restore the family fortunes, but he had to apply to the estate's curator for money to pay for the voyage and set himself up there. His enterprises all failed, but he fell in love with the country and his writing about life there made him so famous that when he died on his last visit, more than 60 years after his first, the President of the Republic was among the mourners as his body awaited its return to Scotland.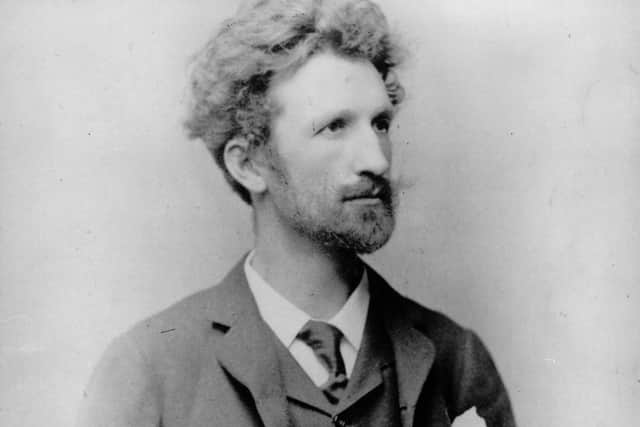 His father's death freed the estate from the lawyers and he was able to establish himself at Gartmore, yet money would be short all his life, and the estate would eventually have to be sold. Still, his early years there enabled him to embark on his political career which would be brief but admirable – his commitment to improving the lot of the working-class was real but he could not sustain it. Yet Jauncey is surely right in saying that his detestation of "the fakery and humbug encountered in all walks of life " was sincere.
He married a beautiful and talented woman who went by the name of Gabrielle (or Gabriela) de la Balmondieere and claimed to have been born in Chile of a French father and Chilean mother. Reputedly they met in the Bois de Boulogne in Paris, and the circumstances were long mysterious. It wasn't until she was researching her book Gaucho Laird that the author's mother, Jean, discovered that Gabriela was in fact the runaway daughter of a Yorkshire medical officer. The marriage would last, despite periods of separation when Gabriela, a Catholic, lived in Spain researching the life of St Teresa of Avila.
Graham's life is full of paradoxes – one reason why it is so difficult to know what to make of him. He was an aristocrat who detested Queen Victoria and called the Royal Family "parasites". He was a big enough man to contain contradictions. He had supported Parnell and Home Rule for Ireland, but detested the nationalism of De Valera and the IRA. He loved horses and for 20 years rode a fine black Argentinian one he had rescued from pulling a tram in Glasgow, but in 1914 he went to Uruguay to buy horses for the Army, even though he knew most would die horribly. He was a writer who pleased other writers rather than the reading public.
I know him better and admire him more after reading this biography, yet still find him enigmatic. Jauncey has certainly done well by his great-great uncle (and by his late mother ). He introduces some of his own experiences as a young man in South America and his own late conversion to Scottish Nationalism. It is often irritating and distracting when a biographer himself intrudes on the life he is writing, but not this time. He writes of his own experiences as a means of exploring the fascination that Don Roberto still exerts, and the puzzle he continues to offer.
Don Roberto: The Adventure of Being Cunninghame Graham, by James Jauncey, Scotland Street Press, 334pp, £24.99