Book review: A Day Like Any Other, by Isla Dewar
Two lifelong female friends, born and bred in Edinburgh and now heading into late middle age, meet every week to reminisce, exchange news and share their deepest feelings. Members of the flower power generation, their lives may be sedentary now but they both have varied pasts, remembered through the music, shops and food of an Edinburgh that is now long-gone.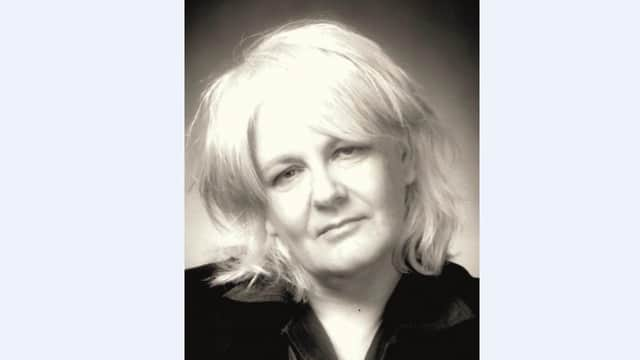 Isla Dewar
Anna, a retired editor and unsuccessful poet, inhabits a small flat, lives a frugal life and has little interaction with her local community. Her turns to host the weekly lunches involve sandwiches on park benches in Princes Street Gardens. George is happily married with a grown-up family and treats her friend to smarter lunches in the city's restaurants – part of the fun is seeing if you can identify which by their menus.
Fans of Mma Ramotswe will feel at home with the pace of this book – nothing very much seems to happen for extended periods – but under the surface there is a deep well of triumphs, romance, tragedy and loss.
As children, Anna's adventurous spirit got the pair into all kinds of scrapes but her determination to succeed as a poet hasn't panned out in her adult life. She feels as if she has never been loved by anyone, starting with her cold mother, and describes her existence as one where she is almost an observer of her own life rather than an active participant: "[She] stood back and considered her situation, taking it in, analysing it and providing a narrative to her life as she lived it."
However, just when Anna is beginning to suspect that the rest of her life promises little but physical degeneration while eking out her pension, a chance encounter with a neighbour leads to her taking a job as a child minder, and suddenly she starts seeing the world through a child's eyes, meeting neighbours and becoming part of something bigger that broadens her horizons. A tentative and very touching romance with a kindly carpenter ensues.
On the face of it, George has led a fuller life, but more love has meant much more loss. Widowed very young, her second marriage was abusive and she has also suffered the loss of a child. She is haunted by a time before her innocence was lost.
Each woman serves to supply the counterbalance to the other and temper more painful memories. Anna may have failed to make a living as a poet, but flashes of verse pepper her thoughts, sometimes profound and beautiful, sometimes comic.
You could argue that a similarly reflective, contemplative voice is used by all the characters in the novel, and that there could perhaps be more to distinguish them, but then Edinburgh is a poetic place and, in A Day Like Any Other, the spirit of the city is powerfully evoked.
A Day Like Any Other, by Isla Dewar, Polygon, 256pp, £8.99