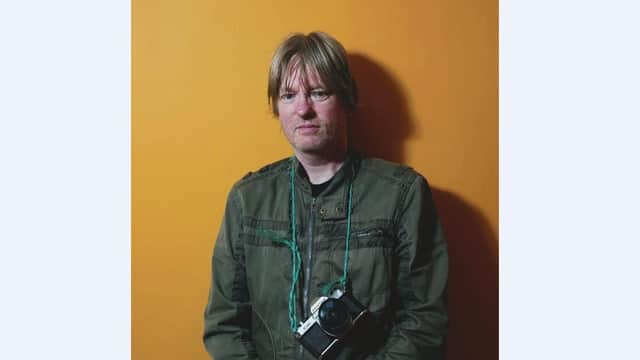 "Young Adult" is not a term of which I am particularly fond, in that it seems vaguely condescending. I fear that Michel Faber's rather ebullient and lovely new novel will be tagged "YA". But older children and fully-grown adults will certainly find much to relish in it. In the Author's Note, Faber cites CS Lewis's Narnia books and Lewis Carroll's tales of Wonderland, but it is also kin to such serious and funny books as Charles Kingsley's The Water Babies, The Phantom Tolbooth by Norton Juster, L Frank Baum's The Wonderful Wizard Of Oz or Scarlett Thomas's Worldquake series. Of course, with such a pedigree, the long shadow of Philip Pullman's His Dark Materials trilogy looms over it as well.
Our heroine is a teenage girl called Dhikilo Saxardiid Samawada Bentley, adopted in Britain after arriving from Somaliland as a refugee. She's pretty smart, loves cooking and is in the "bottom percentile of befriendedness" according to social media. One friend she does have is her former history teacher, Professor Dodderfield, who is eccentric, ancient and blind and has a very curious dog. He dies and yet doesn't, and it is to him she turns when the letter "d" isappears from roa signs and such like. He asks her to go on – no great spoiler or surprise here – a dangerous mission alongside the dog, going through a portal that looks like "the front cover of a hardback book".
The idea of the book as the means of transportation is a standard part of this genre, and soon enough Dhiliko and the dog, Nelly or Mrs Robinson, who can turn into a sphinx, is in the land of Liminus, to where all the "d"s are being taken. Faber has some real fun with the absence of the letter "d", making the reader puzzle out the words, and often finding ribald versions of the "d"-less names. She will also meet some individuals whose tongues have been amputated, meaning it is even more of a question of parsing the meanings. Faber also cites James Thurber's The Wonderful O, another book about missing letters, but not (strangely) the apex of the lipogram, Georges Perec's A Void as it is called in the brilliant translation by the late Gilbert Adair.
The attentive reader will realise sooner or later quite what else is going on. The novel is subtitled "A Tale Of Two Worlds", Dhiliko lives in a seaside town called Cawber, and the Professor now lives in Gas Hill Garens. On entry into Liminus she will meet Magwitches, Quilps, an eerie Bleak House and an officious official called Pumblechook. In this extravagant fantasia on Dickens, the whole country is suffering under the tyranny of a creature called The Gamp.
Faber certainly deals with a great number of issues of concern. There is outright racism towards Dhikilo and a rather subtly done piece on identity – Dhiliko wonders on meeting the Roo if "the fact that Mrs Robinson was kind of lion-ish or cheetah-like and the Drood were kind of pantherly made a difference", and later "she can choose what she wants to be!" On occasion, the point might be made slightly too emphatically; more Thelonious Monk than Alfred Brendel, but I am sure most of the target readership will appreciate that such concerns are raised at all.
Sairey Gamp in Martin Chuzzlewit is the drunken, slatternly, status-obsessed (she has an umbrella) nurse, and Faber leaves the reader in no doubt about his Gamp. This is good rambunctious satire, if it were not for the fact that we do not live in a fairy tale. That a crucial plot point involves the venting of a dangerous industrial facility, it is hard not to think that Faber is doing a fair amount of venting himself. It doesn't detract from the pleasure and cleverness of the book, but it does seem slightly too righteously indignant.
There is a very lovely phrase that occurs towards the finale when Dhiliko remembers that the Professor once told her that revolutions were "an explosion of fed-upness". There is also wisdom in the idea that history sometimes happens slowly and sometimes torrentially. As such the novel does what Lord Reith imagined to be the purpose of the BBC: to educate, inform and entertain. The shenanigans are properly weird and chaotic but the moral purpose is clear. And maybe, just maybe, it might make some younger readers pick up a copy of any of the works of Charles Dickens.
Towards the end, after a rather plangent set of codas and before the obligatory happy ending – the last line is "Oh, I do like a happy ending" – Dhikilo promises to one day return to Liminus. I hope Faber is true to her and his words. It would be a delight to see how he imagined his own Fagins and Weggs and Wemmicks and Pickwicks. It is the kind of book that for the "YA audience", a sequel would be demanded.
D (A Tale Of Two Worlds), by Michel Faber, Doubleday, £16.99. Michel Faber is appearing online as part of the Edinburgh Book Festival on 25 August
A message from the Editor:
Thank you for reading this story on our website. While I have your attention, I also have an important request to make of you.
The dramatic events of 2020 are having a major impact on many of our advertisers - and consequently the revenue we receive. We are now more reliant than ever on you taking out a digital subscription to support our journalism.