Book review: Bobby March Will Live Forever, by Alan Parks

Over the past few years Alan Parks has swiftly established himself as an exciting new voice in the world of tartan noir, after his debut novel Bloody January landed him on the shortlist for the Grand Prix de Littérature Policière. In Bobby March Will Live Forever, we're transported to Glasgow in July 1973 at the height of an insufferable heatwave. The drugs business is booming and its latest victim is Glasgow's very own rock star, Bobby March.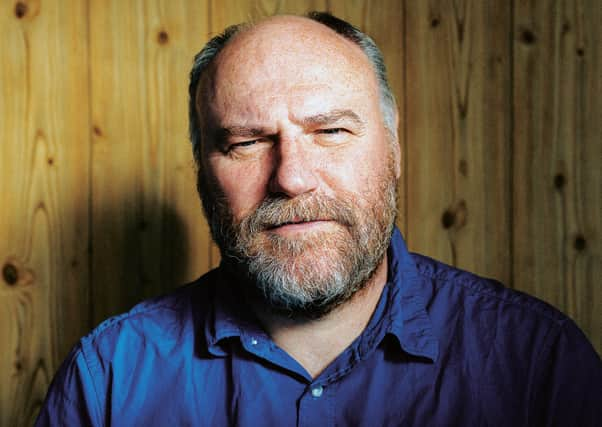 Born in Scotland and a former student of the University of Glasgow, Parks knows the city intimately, and this comes across effortlessly on the page, as our so-called "good-cop-in-a-gray world" protagonist Detective Harry McCoy makes his way through the streets. The pubs and clubs are filled with smoke, and the drug trade only seems to be getting bigger and bigger.

Straight off the bat, we're plunged into the action. Despite being the namesake of the novel, there's much more happening than the death of Bobby March. 

As well as the overdose of Glasgow's very own rock star, there's also the disappearance of 13-year-old Alice Kelly for Detective McCoy to worry about, not to mention the disappearance McCoy's previous boss's niece.
These storylines are punctuated by the personal war taking place between McCoy and his boss's replacement, Detective Sergeant Bernie Raeburn, their disdain and hatred for each other constantly bubbling beneath the surface of their exchanges. 

The two had never been on the best of terms, having being partnered back in the day – Raeburn enjoyed the benefits of being a corrupt copper whereas McCoy did not. Now, with Raeburn in charge, life is only going to get worse for McCoy, and sure enough, it doesn't take long for Raeburn to push him out of any real detective work, instead saddling him with a string of unsolved robberies. Worse, it seems Raeburn is looking for any excuse to give him the boot.

With so much going on, it would be easy for all these narrative threads to become tangled, but Park manages to weave them together in a way that draws the reader in with equal parts of twist and grit.

It's McCoy, though, who makes this series something special – he's multi-layered and three-dimensional, with his own idiosyncratic work ethic. On the one hand, he's an excellent detective, loyal to his colleagues and his friends; on the other, he's a jaded alcoholic and pals with one of Glasgow's most fearsome gangsters.

With this third instalment of the McCoy books, Parks has continued to build a series that no crime fan should miss: dangerous, thrilling, but with a kind voice to cut through the darkness.

Bobby March Will Live Forever, by Alan Parks, Canongate, £12.99
Comments
 0 comments
Want to join the conversation? Please or to comment on this article.