Eleanor Catton was the youngest winner of the Booker Prize. Now comes her second novel, six years later. It comes, I should say, with glowing praise from authors as different as Stephen King and Francis Spufford. King says that Ruthe Rendell would have loved it, Spufford that: "if George Eliot had written a thriller it might have been a bit like this". Well, maybe.
It's a wordy novel and a long one, about a hundred pages too long. Despite the title it is set in Catton's native New Zealand, not Perthshire, though, as with Macbeth, corpses pile up in the last act. Actually this Birnam Wood is the name of a guerrilla gardening collective which plants crops on bits of land here and there in the countryside and towns: "it was organic, it was local, it was a bit like Uber." It is run, as much as any collective is run, by two idealistic middle-class girls, Mira and Shelley, Mira the driving force, Shelley the nicer of the two. The third main Birnam Wood character is Tony, back from five years in Mexico, a lapsed Catholic who used to fancy Mira and made a fool of himself at his going-away party.
There's a lot of charm in the first hundred pages. The family backgrounds of the three are well sketched out, relations between the generations very well and credibly done. The collective's activities, if dubiously legal at times, are well conceived. All this is interesting and pleasing. Catton has real ability in treating domestic and family matters. She has insight too. If comparison with George Eliot is far-fetched, comparison with Ruth Rendall or indeed Iris Murdoch isn't or wouldn't be out of place. Of course time and place are different, very up-to-date. These guerrilla gardeners spend much of their time on their phones, tablets and suchlike, seem indeed wedded to these devices. I suppose this is a fair picture of how a great many live today, and will ring true to readers of a certain age.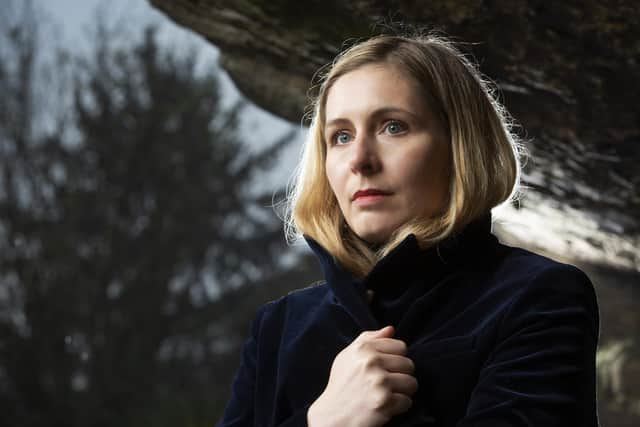 Mira has eyes on an estate, temporarily isolated as the result of an earthquake. So, she discovers, has an American capitalist, Robert Lemoine. It would be a dull reader who didn't guess that the suave Lemoine will prove to be the villain of the piece, though at first he seems ready to offer to collaborate with Mira and her guerrilla gardeners. But again – as once more it doesn't take much for the reader to guess – his interest is very different. They are trying, in their small way, to save the planet; Lemoine is set on mining rare earth minerals from the estate. He is that stock figure of much fiction today: the ruthless and predatory capitalist. As an idea this is doubtless fair enough. But whereas Mira, Shelley, Tony and other members of their families are well imagined and credible character, Lemoine is as convincing as a James Bond villain – Hugo Drax in Moonraker, perhaps. That's to say, he's a good enough character for a thriller, but not for a serious novel. Nor is it clear to me why the mining of rare earth minerals should be regarded as villainous by the guerrilla gardeners; after all the phones, computers and tablets they use all require these minerals. Most are of course now mined in China. Are communists less villainous than capitalists?
The novel ends with a fair number of corpses on the stage. Fair enough: the title Birnam Wood makes such an ending probable. The horrors of the last Act of Macbeth are made tolerable by the richness of the language. Not so here. Tony, who emerges as the voice of anti-capitalism, upbraids Lemoine in the language of poor quality American tough fiction; flailing but feeble.
It's sad. The first part of the novel, sticking to observed realism, is so intelligent, persuasive, true to life and enjoyable. Sadly we then get the sort of themes regarded as socially or politically significant; and this is all stale, derivative, second-hand stuff.
Birnam Wood, by Eleanor Catton, Granta, 423pp, £20