Book review: A Swim in a Pond in the Rain, by George Saunders
In his curious new book, George Saunders analyses classic short stories by four Russian masters of the form. It's a fascinating sort-of seminar, but not without its drawbacks, writes Stuart Kelly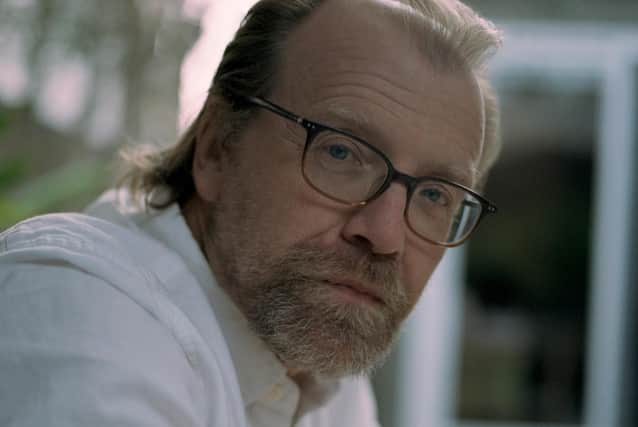 WH Auden's poem Musée des Beaux Arts famously begins: "About suffering they were never wrong, / The Old Masters." George Saunders' surprisingly affirmative new book is a bit like being taken around a literary museum by a curator. His Old Masters are Chekhov, Turgenev, Tolstoy and Gogol, and the book presents seven works by them, and then Saunders' insights about them having taught a course on the Russian short story at Syracuse University for many years. That said, even these Old Masters knew a thing or twelve about suffering.
Saunders' book has an unusual structure, one more familiar from primers on poetry than the short story, in that the reader is given the whole text – In the Cart, The Darling and Gooseberries by Chekhov; The Singers by Turgenev; Gogol's The Nose and Master and Man; and Alyosha the Pot by Tolstoy. The reading of what you have read comes afterwards, with the exception of In the Cart, where the text and the commentary are interleaved. There is then in each case an "Afterthought", and three appendices of writing exercises. Of course, one doesn't need a pandemic and a lockdown to find an excuse to return to these Russian masters, and it was certainly not without profit, interest and joy to re-read them. So the justification for the jacket price must be what Saunders brings to this. As one would expect, it is a very eccentric form of seminar – and one where the student can't exactly put up a hand and say "Hang on a minute…"
The book is subtitled "In which four Russians give a master class on writing, reading and life." The best parts are where Saunders advocates a kind of slowness of reading – the way in which In the Cart is presented underscores this. It might sound platitudinous, but Saunders states something so obvious it is overlooked. When you start reading a story you don't know what happens next. What works here is his insistence on the reader hooking themselves up to a kind of bookish cardiograph: what do we think of this character now? How does this change our perceptions? What do we think will be the result of this? What does this particular choice of word, or syntax, or metaphor make us think? Or more importantly in Saunders' critical word-view: how does it make you feel?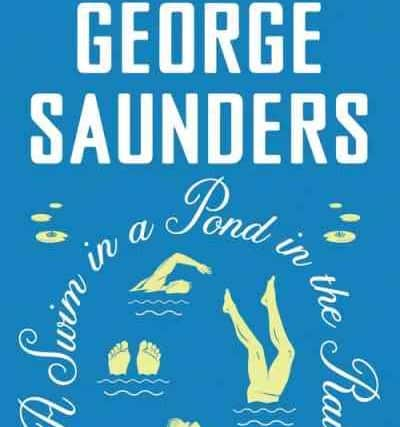 When it comes to the more technical side of writing there are many books which will give the same rules-of-thumb. I suppose it will depend upon personal taste if you find Saunders' ambling, "aw-shucks" versions palatable. It goes through the motions about narrative arcs of exposition, rising action, climax, falling action and resolution; the need for details to "earn their keep" or do "story-specific work"; how repetition and variation can work; and that there is a bat-about of action and consequence. But this is corseted in a strangely dismissive tone. Saunders says "when I'm writing well, there's almost no intellectual / analytical thinking going on". Students are told not to "dress up your response in literary language or express it in terms of 'theme' or 'plot' or 'character development' or any of that". Worst of all, when dealing with the oldest of chestnuts – did the author consciously intend something? – he returns to memoir and praises "intuition."
The moral material is far more engaging, although it swerves between a very humanist idea of aesthetics – works of art make us realise the specific otherness of others, and are therefore morally enhancing – to saying it must be humble and needn't do anything except be itself. It does fankle on the "what happens if bad people read great literature" paradox. So do most.
Perhaps the best thing to do is give a Saunders reading to the book. He has a cutesy thing about the reader dragging a TICHN cart – Things I Couldn't Help Noticing. Here are mine. Gogol is the outlier here. The others might broadly be said to be to be realists (or display realisms), but Gogol is deliriously crazy. In fact, he is closest to Saunders' own style. He links it to the Russian form skaz, neatly defined as not being "graceless writing; this is a great writer writing a graceless writer writing". Or in British terms, you have to be a good pianist to play as badly as Les Dawson. Although Saunders proclaims himself in awe of Tolstoy, Tolstoy seems to niggle at him. In each of these essays, he tries to rewrite the endings to be more aligned with his "wish" for the story; so Nikita in Master and Man is given the same death-bed interiority as the selfish Vasili; or Alyosha gets to let rip at injustice rather than the almost cryptic ending "He didn't talk much. He just kept asking for a glass of water and looked like he was amazed at something. Then something seemed to amaze him and he stretched his legs and died." I have my own theories, but they're mine. You have yours.
The highlight of the book is Saunders talking about the reality of editing. This is wise counsel, dealing with the huge number of tiny corrections that add up to replacing almost everything. (Though the way we choose to change is still something a bit spectral, and beyond us, and the story talking to us). But I did wonder: how did he edit his seminar notes? Perhaps it could have been a fourth writing exercise at the end of the book. If you are planning finally to write your novel over lockdown, this isn't a bad place to start. At least you'll read seven works of genius.
A Swim In A Pond In The Rain, by George Saunders, Bloomsbury, £16.99
A message from the Editor
Thank you for reading this article. We're more reliant on your support than ever as the shift in consumer habits brought about by coronavirus impacts our advertisers.
Joy Yates, Editorial Director