Author Thomas Harding on publisher George Weidenfeld: 'He was a passionate believer in free speech'
Legendary publisher George Weidenfeld, co founder of the imprint that bears his name, is a fascinating subject for a biography, says author Thomas Harding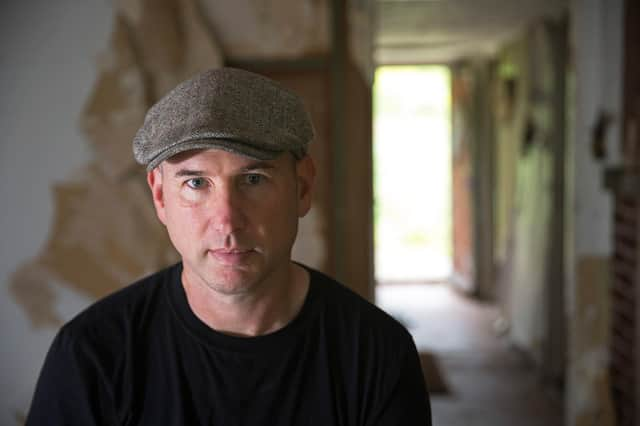 George Weidenfeld published some of the greatest books of the 20th century. Lolita by Vladimir Nabokov. Double Helix by James Watson. The Group by Mary McCarthy. Not to mention an extraordinary list of authors including Henry Miller, Edna O'Brien, Joan Didion, Simone de Beauvoir and Henry Kissinger.
What was it about this man that enabled him to publish so many great works of literature? How did he come to select, time and time again, books that would have such a profound impact on our society? What was the formula to his success? These were the questions that swirled around my head when I started researching the biography The Maverick: George Weidenfeld and the Golden Age of Publishing.
Born in 1919 in Vienna, Austria, George was brought up in a well-educated Jewish family. He was forced to flee after the Nazis occupied his country in 1938. He arrived in London with no contacts, no money and a poor grasp of the English language. During the war he worked for the BBC monitoring service, impressing people with his language and analytical skills. But it was in 1949 that his career really took off when he teamed up with Nigel Nicolson (son of the poet Vita Sackville West and politician/diarist Harold Nicolson) and launched the publishing company Weidenfeld & Nicolson.
Over the next 60 plus years, W&N – to which it was soon abbreviated – published more than 6,000 books. Many were by Scottish authors or about Scotland. Examples included David Steel's A House Divided, Sean Connery's Being A Scot, Andrew Grieg's Another Light (Saltire Scottish Book of the Year), James Campbell's Invisible Country: A Journey Through Scotland, as well as Antonia Fraser's bestseller Mary Queen of Scots.
George was a passionate believer in free speech. Perhaps most famously he successfully fought for the right to publish Lolita after it had been banned by the British government on grounds of obscenity. His belief in the right to publish was true even when he did not agree with his authors, as was the case with the books he published by former Nazi leaders, including Albert Speer, Rudolf Hoess, Martin Bormann and Adolf Hitler. When asked how he could be associated with his former persecutors, George said that he wanted to understand more about how the Nazis thought and behaved. That to bring about meaningful change, you can't cut yourself off from your enemies.
What then would George have thought about today's cultural battles? About de-platforming and sensitivity readers? On whether authors can write about subjects they have not experienced? I put this to Mathias Döpfner, the chief executive of the German media empire Axel Springer (which recently purchased Politico). Even though Döpfner was 30 years George's junior, they had become close friends, sharing many of the same values. "Everybody has a dark side and a bright side," Döpfner told me, adding, "George was the opposite of cancel culture."
Above all, perhaps, George's priority was Israel. As a boy he had visited Palestine. While a student in Austria, he had joined a Zionist fraternity (to gain entry he had to fight a duel to prove his worth). In the year following the creation of Israel in 1948, George had served as chief of staff to the country's first president, Chaim Weizmann. During this time he became acquainted with many of Israel's key politicians and, in the subsequent years, published their memoirs, including those of Moshe Dayan, Golda Meir, Shimon Peres and David Ben-Gurion.
And sometimes this love for Israel came between the publisher and his authors, placing him at odds with his commitment to freedom of speech. This was the case with Max Hastings, then a young journalist, who was writing a book about Yoni Netanyahu who had been killed during the raid at Entebbe airport and was the brother of Bibi Netanyahu, Israel's current prime minister. After receiving Hasting's manuscript, George shared it with the Israeli censors and the Netanyahu family. They demanded major cuts. The resulting bowdlerised version was published much to the author's chagrin. In 2021, when asked what he thought of the publisher, Hastings wrote, "I thought George in every way a loathsome human being."
Despite it all, the bestsellers and Booker Prizes kept coming. So what was it? How was George able to succeed time and again? There were too many successes with too many authors for it to be just luck. There must have been something about him. He had a knack, a nose, a vision for literary talent. A perspicacity. He must have had such a profound sense of culture, a finger on the pulse, a feeling, that he could look around the corner and see what was coming. Next. He could hear the hum and the tone and timbre of today's zeitgeist and then, through his charm and world-class networking, find the best person to write about it. So a book could be published. So he could publish the book. George had the secret sauce to literary greatness.
George Weidenfeld died in 2016 at the age of 96 in a London hospital room surrounded by his friends and family. Just before the end, his grandson said, George was still talking about the next book that he needed to publish. In the days that followed, newspapers around the world were full of his story, his achievements, his colourful and well-lived life. It's unlikely we will see the likes of him again.
The Maverick: George Weidenfeld and the Golden Age of Publishing' is published in hardback by Weidenfeld & Nicolson, £25. Out now. You can follow Thomas on Twitter @thomasharding