Scotland's festival of light has opened for 2023, with the city now home to a series of projections, sculpture and mesmerising installations this weekend. Some of the world's leading visual artists, studios and companies have descended onto the city to share their striking and often provocative works.
Highlights this year include the first Scottish appearance of Parer Studio's Fantastic Planet, in which towering humanoid figures descend upon different city centre locations, including the recently reopened Union Terrace Gardens, Aberdeen Art Gallery, and Marischal College.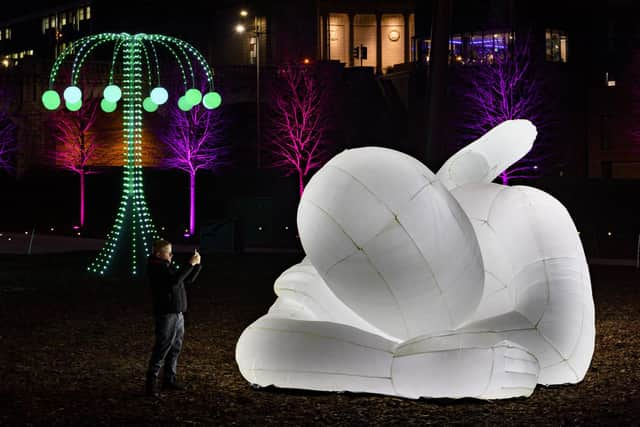 On His Majesty's Theatre, visitors can take in The Waxwing Wanes, a projection of sound and light that celebrates Aberdeen's claim to be the 'Waxwing Capital' of the UK given the frequent sightings of the Scandinavian bird. The work was developed in response to a new composition by Celtic harpist Ailie Robertson, one of Scotland's leading traditional musicians, and offers a visually spectacular response on our changing climate.
Opposite in Union Terrace Gardens, two spectacular nature-inspired installations can be found. They include Nature Nocturnal, from the Lantern Company, who bring their collection of illuminated plants, insects and wildlife to the city centre space where the night-time natural world comes to life.
Meanwhile, the towering granite frontage of Marischal College plays host to Nøkken. Drawing inspiration from the shared folklore of Scotland and the Nordic countries, Nøkken summons up a gargantuan, shape-shifting monster to take centre stage in a massive, mischievous, musical projection.
Councillor Martin Greig, culture spokesperson for Aberdeen City Council, said "It's wonderful to see this year's Spectra festival begin with audiences of all ages arriving to enjoy the beautiful, illuminating programme of artworks and events over the coming days.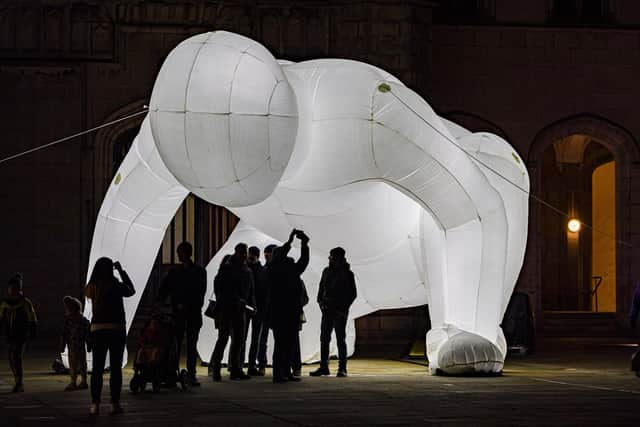 "Spectra has grown to become a world-class event that helps to showcase the very best of Aberdeen, from heritage to hospitality, for thousands of residents and visitors alike, and we're grateful to the many artists, support staff, and volunteers whose hard work helps to make the festival possible.
Spectra, which will run until Sunday night, is owned and commissioned by Aberdeen City Council and produced by Curated Place.