The wall painting appears to show a 1950s housewife, wearing a classic blue pinny and yellow washing up gloves, with a swollen eye and a missing tooth seemingly shoving her male partner into a chest freezer.
Sharing a series of pictures on his Instagram account, the elusive artist captioned the piece "Valentine's day mascara" and zoomed in twice to show a close-up of the woman's smiling but seemingly battered face.
The piece is set on a white wall backdrop, with users online speculating it is off Grosvenor Place in Margate, Kent.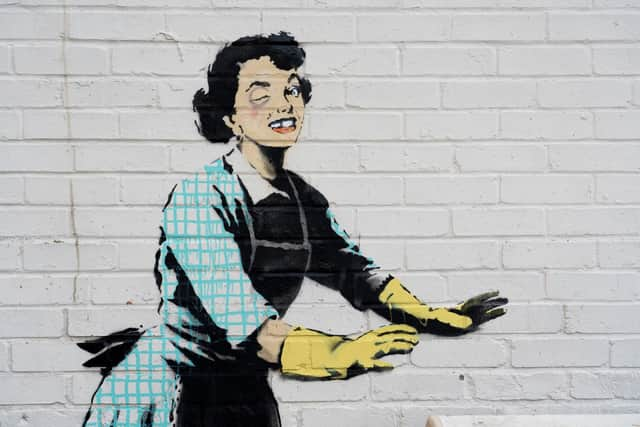 It also features a variety of rubbish on the ground in front of the artwork, including a broken white garden chair, a blue crate and an empty beer bottle.
Speculation about the post has suggested the Bristol-born artist is referencing fighting violence against women on Valentine's Day.
Banksy previously confirmed they had spent time in Ukraine after posting a video of an artist spray-painting designs in the war-torn country and speaking to locals.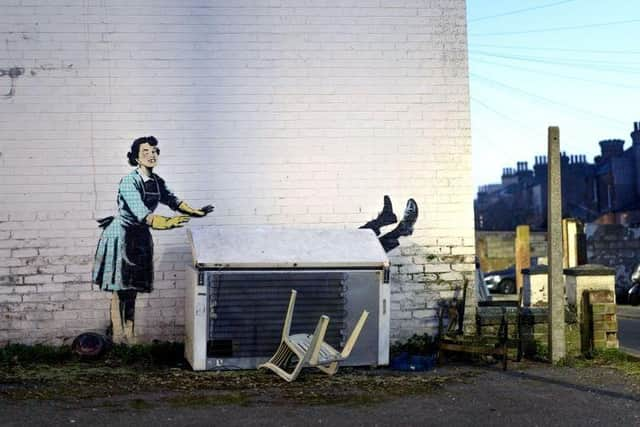 Bansky has created art in Kent previously with his 2017 work depicting a man on a ladder chipping away at one of the stars on the EU flag.