A month-long festival in Aberdeenshire celebrating the film Local Hero's 40 anniversary has been cancelled more than a week early, with the organiser claiming it was deliberately snubbed by Scotland's tourism boards.
Andrew Mellon, who claimed he invested £20,000 of his own money into the festival, has accused VisitScotland of boycotting the event by "ignoring press releases" about the line-up and removing a link to the festival site on its homepage.
He also took aim at VisitAberdeenshire, claiming a listing for the festival was removed from the tourism group's website. VisitScotland has categorically said there was no boycott involved and insisted staff helped promote the festival.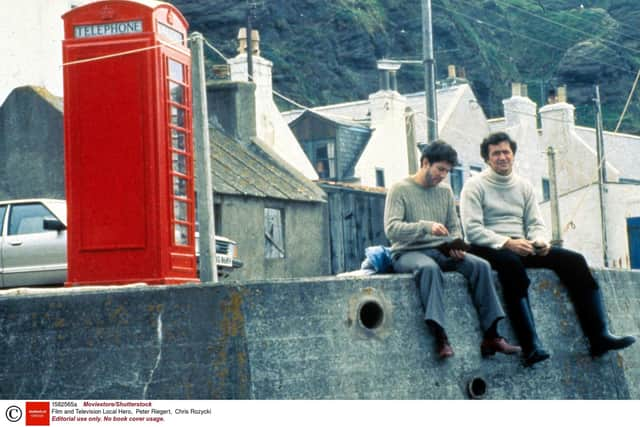 A spokesperson said: "A technical issue which temporarily impacted the event listings on our visitscotland.com website has been resolved and the festival website is clearly signposted for anyone looking for more information."
VisitAberdeenshire similarly added: "There has been no boycott of the Local Hero Festival by VisitAberdeenshire. VisitAberdeenshire continues to deliver promotional activity to celebrate the 40th anniversary of the release of Local Hero, highlighting the range of festivities happening in the area for the attention of visitors and locals alike."
Mr Mellon, however, blamed the tourism boards for why "locals have stayed away, with just 4 per cent of them attending".
Announcing the cancellation on Thursday afternoon, ten days before the festival was meant to end, Mr Mellon described the situation as "a travesty."
Last month, The Scotsman had it confirmed from the team for Dire Straits frontman Mark Knopfler that Mr Mellon and the festival crew had the rights to perform some of the rock legend's songs from the Local Hero soundtrack, which he wrote.
They were also given permission to perform pieces from the stage adaption Local Hero The Musical, co-written by Scottish playwright David Greig.
The festival was due to run from May 6 until May 28 in Banff, where part of Bill Forsyth's 1983 comedy-drama was filmed. The Aberdeenshire town has a population of about 4,000 people.
Mr Mellon said the festival's first two weeks attracted "some 2,000 out-of-town visitors". He said all tickets for the events due to take place in the final week were being refunded.
A spokesperson for VisitScotland said: "There is no boycott of the Local Hero Festival by VisitScotland. We have supported and will continue to support the Local Hero Festival in several ways.
"A link to the event was included in a media release to coincide with the 50th and 40th anniversaries of The Wicker Man and Local Hero and to highlight their continued importance to Scottish tourism. This resulted in online media coverage linking to the Local Hero Festival.
"We have also supported the event on our corporate social media channels. The anniversary and subsequent events have also been included in our regular pitching to international and UKl media contacts."