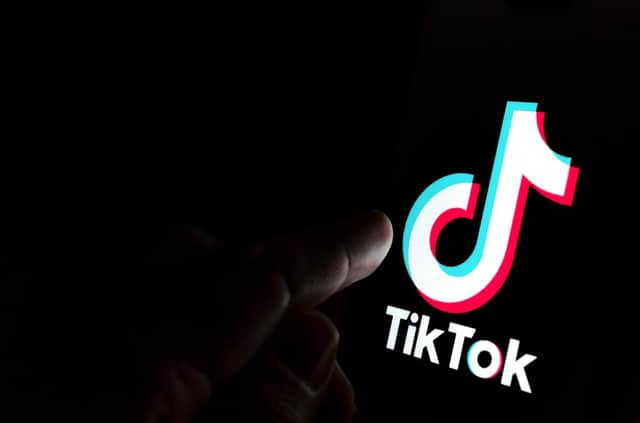 (Photo: Shutterstock)
US Secretary of State Mike Pompeo warned earlier this week that Donald Trump would "take care" of the security issues his administration believes surround popular social media app TikTok.
Pompeo's comments come amid weeks of speculation that the Chinese-owned video-sharing app could be banned in the US, with the government citing a number of national security risks as a concern.
Now, the President has taken his first actions against the app, delivering an executive order that requires American firms to stop doing business with the Chinese app within 45 days.
Here's everything you need to know:
Why could TikTok be banned in America?
The US' issues with TikTok stem from a Centre for Digital Democracy and Campaign for a Commercial-Free Childhood request to the FTC to investigate allegations the app had breached privacy agreements first announced in February 2019.
It was claimed that TikTok failed to delete videos and personal information about users aged 13 and under, as it had agreed, among other violations.
However, a TikTok spokesman said that the company takes safety seriously for all of its users, and told Reuters that in the US they "accommodate users under 13 in a limited app experience that introduces additional safety and privacy protections designed specifically for a younger audience."
"These Chinese software companies doing business in the United States," Pompeo said on Fox News show Sunday Morning Futures, "are feeding data directly to the Chinese Communist party, their national security apparatus.
"Could be their facial recognition patterns. It could be information about their residence, their phone numbers, their friends, who they're connected to. Those are the issues that President Trump has made clear we're going to take care of."
Trump has now issued a pair of executive orders that ban any US transactions with the Chinese companies that own TikTok and fellow app WeChat.
The orders prohibit "any transaction by any person, or with respect to any property, subject to the jurisdiction of the United States," and must be complied with within 45 days.
This doesn't ban the app per se, but deals a severe blow to TikTok, with lucrative investments from American companies sure to dry up.
What has been the response from TikTok?
TikTok, whose biggest investors come from the United States, has responded by saying its US user data is stored in the US, with strict controls on employee access.
"We are committed to protecting our users' privacy and safety as we continue working to bring joy to families and meaningful careers to those who create on our platform," a spokesperson said.
Ivanessa Pappas, TikTok's US general manager, said in a video message: "We're not going anywhere... We're here for the long run.
TikTok has threatened legal action against the US, and said it was "shocked" by the executive order; it said it it would "pursue all remedies available" to "ensure the rule of law is not discarded".
Will TikTok be banned in the UK?
The ban on the social media app in the UK is "plausible" but "less likely" than in some other countries, an industry expert has said, and now it's reported the go-ahead has been given for TikTok to open a headquarters in London.
Social media consultant and industry expert Matt Navarra said the perceived risks surrounding a number of Chinese-owned apps was fuelling much scrutiny, but that a ban on TikTok in the UK was highly unlikely.
Mr Navarra said: "Just because the US is considering banning TikTok doesn't mean the UK will follow. Although plausible, a TikTok ban in the UK feels less likely at this time, much to the relief of teens across the country."
As reported by The Sun, government ministers have approved investment in a London-based headquarters for the app, saying it would be "absurd" to say no to such a large company wanting to come to Britain.
"This isn't like Huawei where there are national security concerns.," one minister reportedly told the newspaper.
What does the Microsoft sale mean?
It recently emerged that Microsoft had entered talks to purchase the US operation of TikTok, negotiations which it hopes to have completed by 15 September.
The tech giant pledged to ensure the private data of all American users would be transferred back to and remain in the US.
However, the sale to a US company would be controversial in and of itself, and appears to be politically motivated.
Former Facebook chief security officer Alex Stamos called the move "bizarre."
He tweeted that a 100 per cent sale to an American company "mitigates any reasonable data protection concerns.
"If the White House kills this we know this isn't about national security."
Donald Trump also said the government should get a cut from the sale of TikTok's US unit if an American firm buys it, and said he made a demand for a "substantial portion" of the purchase price in a phone call with Microsoft's boss.