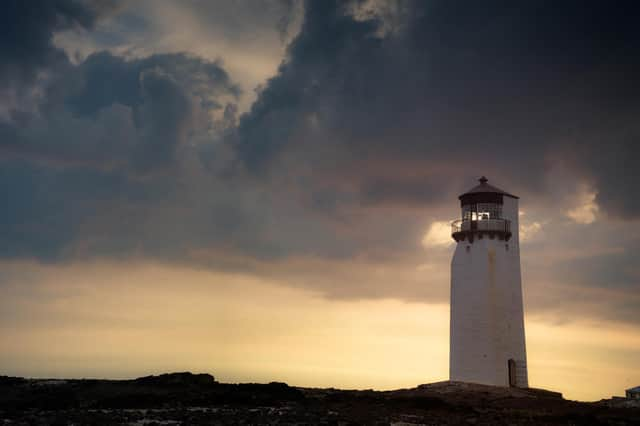 Malcolm Roughead, chief executive of government agency VisitScotland, has told hotels, visitor attractions, cafés and restaurants that "customer nervousness" meant they should not simply rely on having deep cleans, physical distancing and hand sanitisers in place when they reopen.
In a bulletin to the industry, Mr Roughead said Visit­Scotland's own research had shown that "people will need a lot of reassurance before starting to travel again".
He said the agency would be promoting a new "Good to Go" scheme which would ensure visitors that businesses had taken "all the steps necessary to deliver a safe environment".
Mr Roughead was speaking as tourism and hospitality businesses across the ­country gear up for the planned relaunch of the sector on 15 July.
He was also responding to the publication of official guidelines on hygiene and social distancing for tourism businesses by the Scottish Government.
This suggests that every operator should carry out an "appropriate Covid-19 risk assessment" before the reopen to the public.
Mr Roughead said: "I can't emphasise enough that it's not just about the deep cleans and ensuring physical distancing and hand sanitisers are in place – it's about showing and promoting to customers those cleaning regimes through ­video, by contacting your databases or developing your own ways of showcasing your hard work.
"Consumer nervousness will be around for some time, even when the science allows us all to get back to normal, so showing a sparkling bathroom may be more important than a spectacular view over the next few months.
"Our research is showing us that people will need a lot of reassurance before starting to travel again.
"Customers are telling us that areas like top-notch cleanliness and signs of staff taking physical distancing seriously will need to work alongside flexibility over bookings to entice them back."
The Association of Scotland's Self-Caterers is among the organisations which has helped draw up the Scottish Government's new guidelines.
A spokesman for the organisation said: "The nature of holiday lets means that the properties involved are better situated to be cleaned to the high standards needed for safe ­re-opening as the country prepares to exit lockdown.
"By re-opening at the earliest safe and secure opportunity, the self-catering sector can resume its massive contribution to the Scottish economy and the nation's vital and unique tourism offering."
The guidelines are aimed at all accommodation providers, as well as visitor attractions, marine and adventure tourism operators, cafés, bars and restaurants, tour companies, natural parks and tourism-related retailers.
They suggest that two metre floor markings are installed in all reception and waiting areas, toilets, kitchens, showers, lockers, changing rooms and even smoking shelters.
The new guidance states that "frequent touch points," including door handles and handheld devices, should be disinfected regularly, while screens should be installed at till points and reception desks.
Businesses have also been urged to make tannoy announcements to remind customers to maintain hygiene standards, including hand washing and "coughing etiquette", avoid any self-service or buffet services for food and drink, and consider changing their opening hours to help manage queues.
All tourism businesses have been told that their lifts should only be used by "disabled people, for essential purposes, or on a one person per lift basis where possible". If a business only has one point of access, the introduction of a one-way system is recommended.
The Scottish Government's guidance states: "This guidance is for the tourism and hospitality sector in Scotland. It comes into effect immediately and extends until further notice. To help you decide which actions to take, you need to carry out an appropriate Covid-19 risk assessment, just as you would for other health and safety-related hazards. The checklist provided should help you get started."
Mr Roughead said: "The guidelines come from extensive collaboration with the industry and offer a good strategic overview of the whole tourism sector – which is difficult with such a diverse industry. But it covers everything from accommodation providers to pubs and restaurants.
"The guidance outlines the steps needing to be taken by different types of businesses to give reassurance to potential visitors that their safety has been put at the heart of planning.
"In some sectors that will be easier than in others and I appreciate that this is an extremely stressful time for businesses who want to get this right."