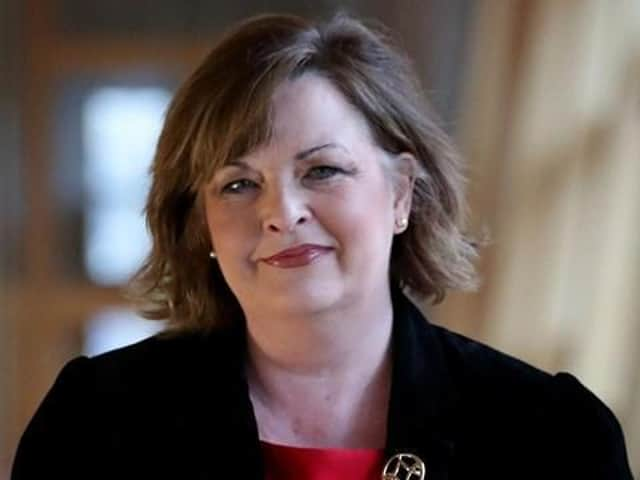 The Scottish Government wants all organisations benefiting from public funding to commit to pay the living wage to its workers as part an overall vision of Scotland as "a place where culture is valued, protected and nurtured."
The first new cultural strategy for Scotland for a decade makes a clear commitment to "value, trust and support creative people for their unique and vital contribution to society and the economy."
The government is tasking public bodies like Creative Historic and Historic Environment Scotland with ensuring that "fair working" practices are in place within their own organisations and anyone they support financially.
But it is also pledging that future public funding of culture will "reflect its value to society and positions culture as an essential part of public life."
First Minister Nicola Sturgeon said the new strategy would ensure that culture becomes a "cross-government priority" in future and said it would support the sector, build new partnerships and help communities develop and celebrate their own culture.
The blueprint is also aimed at ensuring greater diversity in the sector to better reflect "a changing Scotland in the 21st century."
The new vision has emerged nearly two years after research for the government found that the Scottish cultural scene was dominated by people from wealthier backgrounds.
"It found that a lack of diversity amongst key decision-makers, boards of arts organisations and their employees was directly affecting programming and putting off potential audiences.
The blueprint states: "The Scottish Government recognises the fundamental importance of supporting artists and creative practitioners across the sector and of enabling access to culture in a range of educational and community settings.
"The culture sector in Scotland comprises a growing, highly flexible and expert workforce, with a large self-employed contingent working alongside sole traders, small to medium enterprises, charitable organisations and those leading and employed by publicly-funded organisations.
"Creative businesses, artists and creative practitioners make an important contribution economically, socially and culturally to Scotland.
"The creative sector includes many small, often micro, businesses, freelance artists and self-employed creative practitioners. Many creative workers do not therefore have the safety nets of more established businesses.
"The culture and heritage public agencies Creative Scotland, Historic Environment Scotland, National Galleries of Scotland, National Library of Scotland and National Museums Scotland all have an important leadership role to play in promoting and modelling fair working practices within their organisations and across the culture sector.
"As employers, the agencies should adopt fair working practices to ensure their staff are treated fairly and are fairly rewarded. As the providers of public service, they should promote fair work to the organisations they work with and support, including through any public funding they award.
"Across all of Creative Scotland's funding programmes, organisations seeking funds are expected to be clear about all costs they allocate in their budgets relating to the payment of people involved in delivering their work."When working with artists and creative professionals, applicants are encouraged to reference relevant industry standards on rates of remuneration and all organisations seeking regular funding must commit to paying a living wage to all core workers."
In an introduction to the strategy, Ms Sturgeon said: "It also challenges the public sector to think about how culture can make Scotland a country which is fairer, greener, more inclusive, more innovative and more creative."
Scottish culture secretary Fiona Hyslop said: "Culture is central to who we are. It is Scotland's strength. This is why it must be valued first and foremost in and of itself - it is worth more than any financial value that can be placed on it.
"A key pillar of the strategy is the recognition that we need to do more to nurture artistic talent and support artists and to add value, recognise and champion artistic excellence."
Creative Scotland chief executive Iain Munro said the new strategy was "a significant step forward for cultural policy and support in the country."
He added: "We will work hard with the Scottish Government and partners to play our part in delivering against the ambitions of the strategy."