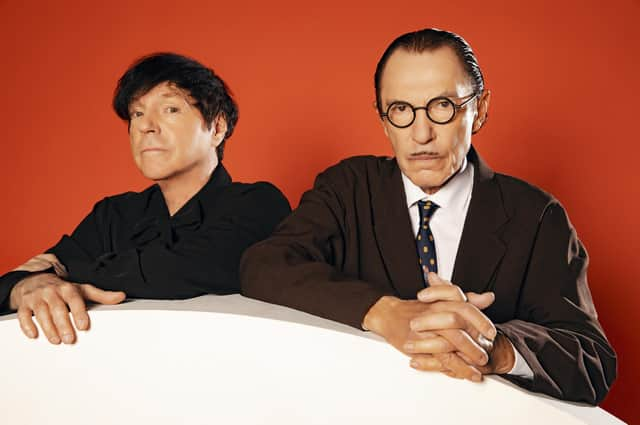 Sparks: The Girl Is Crying In Her Latte (Island Records) ***
Arlo Parks: My Soft Machine (Transgressive Records) ***
Baxter Dury: I Thought I Was Better Than You (Heavenly Recordings) ****
Siobhan Wilson: Recording Of Myself In A Room Of My Own/Seeing With Music In Nature (Suffering Fools Records) ****
The effervescent Sparks return to Island Records, scene of their earliest pop successes, for the first time since the mid-Seventies to deliver their 26th album of utterly idiosyncratic pop wisdom, helpfully fragmented into bitesize vignettes about everything from scoring drugs for your girlfriend to icons of feminine beauty.
As always with Sparks, these are lyrical gems to conjure with – simultaneously silly and thought-provoking. The Girl Is Crying In Her Latte simply says what it sees over fuzzy bass and dissonant strings, and the listener can colour in the rest.
If you are not hooked in by one song, another contrasting paean will be along in a second. Veronica Lake is an electro mantra, with Russell Mael twirling over the words, We Go Dancing dissects the politics of dancing with stabbing melodrama, insistent brass and cascading piano, while It Doesn't Have To Be That Way is lush symphonic pop with an aching edge.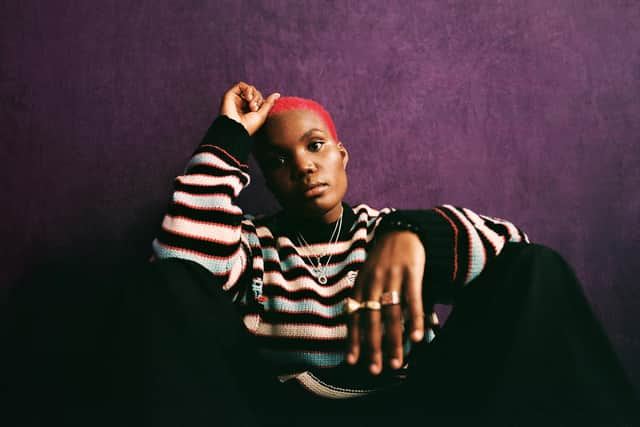 Nothing Is As Good As They Say It Is is a droll slice of glam punk pop told from the perspective of a newborn asking to return to the womb ("I can live with a lousy view") with an unexpected joyous fuzz guitar solo. It seems that the world's most famous portrait has also had enough on The Mona Lisa's Packing, Leaving Late Tonight but the Mael brothers can only anticipate the sentiments of the listeners by rounding off with Gee, That Was Fun.
London singer/songwriter Arlo Parks won the 2021 Mercury Prize for her debut album Collapsed in Sunbeams. Now LA-based, she sticks with the dreamy alt.pop for her follow-up, influenced she says by My Bloody Valentines and Fontaines D.C. without coming close to the excitement and dynamism of either band.
My Soft Machine is a self-soothing collection addressing grief, anxiety, substance abuse and the agony and ecstasy of first love in the mildest musical terms, so featherlight and at times twee that the grungey guitar solo of slacker lullaby Devotion comes as a rude but welcome interruption.
Never mind, fellow Londoner Baxter Dury has musical imagination to spare. Following the publication of his memoir Chaise Longue, he's in an autobiographical state of mind on I Thought I Was Better Than You, daring to open the album with the words "hey mummy, hey daddy, who am I?" and address his bohemian shake-up of a childhood when all he wanted was "porridge in the morning and be normal". He recounts an adolescent shoplifting incident on the dread disco of Leon and being chauffeured to school by unsavoury characters on analogue electro prowl Pale White Nissan, while a cool Greek chorus of female co-vocalists supplies the silky melodies. His own son Kosmo is on there too in Dury's determination not to repeat the sins of the father.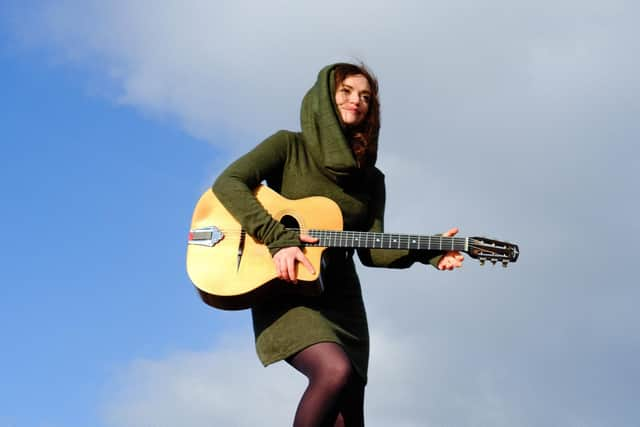 The supremely talented Siobhan Wilson returns post-lockdown with a double album – one of songs, one instrumental – inspired by her escape to the quieter environs of the Borders.
Recording Of Myself In A Room Of My Own is a bewitching collection of bilingual acoustic folk pop. French singer Clementine March joins her on the gossamer Un Ange Passe, while Kathryn Williams appears on the timeless folk pop of Sleeping Dogs, but it is her own layered vocals on old Scots sea prayer Unst Boat Song, sung in Norn and Shetland dialect and multi-tracked to sound like a Nordic choir, which are most impactful.
The accompanying Seeing With Music In Nature is a suite of short instrumental pieces inspired by various Scottish locations from Mull to Coldstream, written for resonant piano, strings and shimmering drones and packaged beautifully on vinyl with hand-painted gatefold sleeves.
1919 – Coda: Boulanger | Janáček | Elgar | Debussy (Delphian) *****
In this stimulating new Delphian release, violinist Benjamin Baker and pianist Daniel Lebhardt explore the fruits of an amazing decade in European music, the 1910s. Still active were the divergent figures of Debussy (died 1918), Elgar and Janáček with the tragic young French genius, Lili Boulanger, biting at their heels. Like Debussy, Boulanger died in 1918, but at the cruelly young age of 24. The album title, 1919 – Coda, alludes to the collective nature of the tracklist, a snapshot cross-section of contrasting European voices. Baker and Lebhardt find treasure in every example. They are exquisite in the jousting wistfulness, bright optimism and gentle whimsy of Debussy's late Sonata; fresh and eager in expounding the easeful Gallic passion of Boulanger's Two Pieces and D'un matin de printemps. They open exuberantly with Janáček's robust 1914 Sonata and end with the rich Romantic sweep of Elgar's 1918 Sonata Op 82. Ken Walton
Kris Drever: The Best Of (Reveal Records) ****
"Best of" compilations can be disputatious. Between Kris Drever's own idiosyncratic songwriting prowess and an unerring ear for a song of heft, however, whether traditional or from other contemporary songsmiths, this double album represents an impressive body of work, its 36 tracks drawn from four solo albums, collaborations with the likes of Boo Hewardine, Kate Rusby and Roddy Woomble and of course from the "power folk" trio Lau. Early markers such as the winsome Farewell to Fiunary or Sandy Wright's Steel and Stone lead on to the shadowy balladry of The Unquiet Grave and Phil Gaston's stirring song for the canal builders, Navigator. Drever's own compositions include the wry If Wishes Were Horses and the swelling chorus of The Bell That Never Rang, while his migrants' anthem, Ghosts, remains a reproachful masterpiece. Three previously unreleased songs include a warm tribute to the painter Joan Eardley, Catterline. Jim Gilchrist